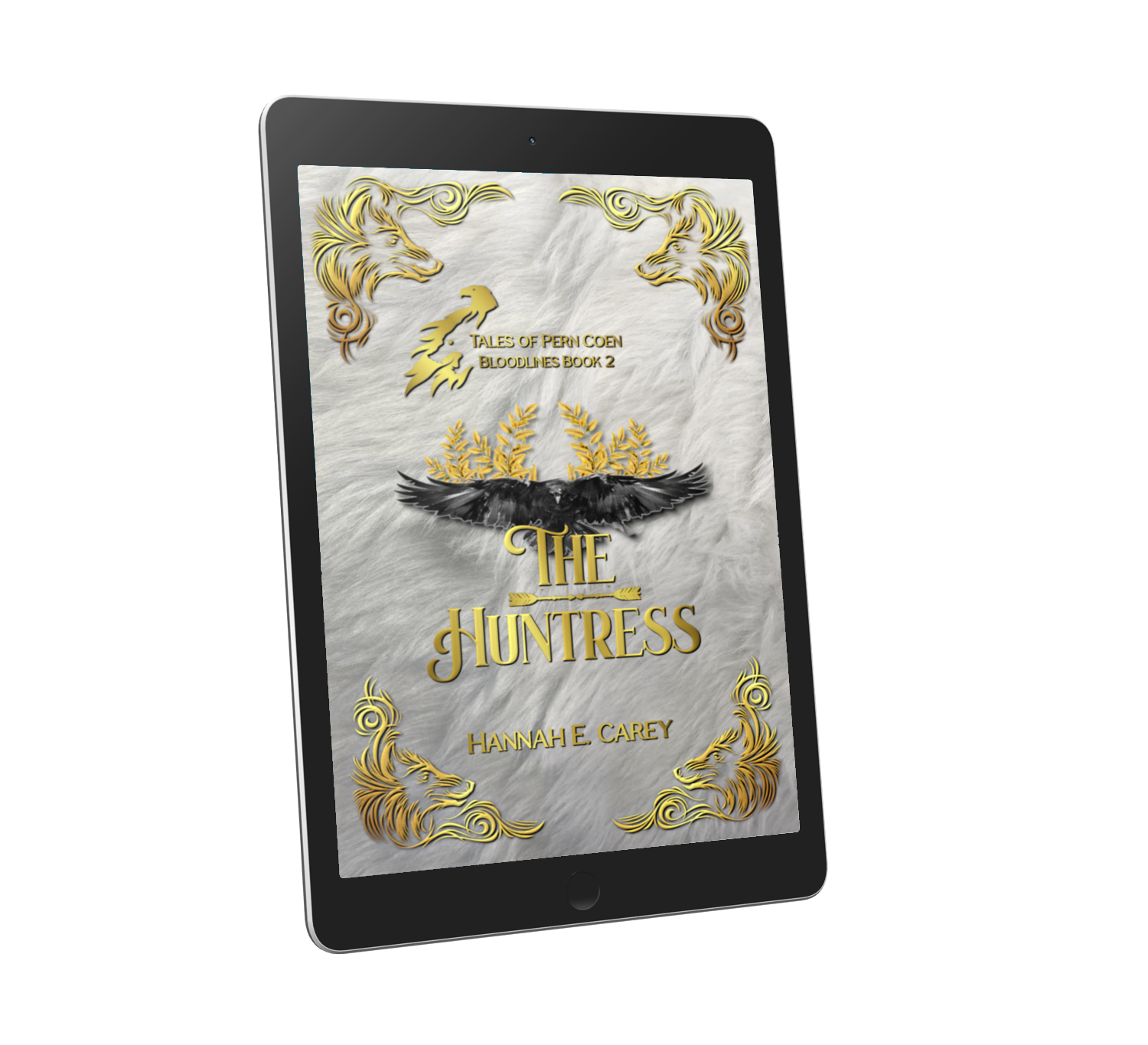 The Huntress: Tales of Pern Coen
On Sale
$5.99
📚 Exclusive Coupon Code: Get it for $4.99 with the code THANKYOU15. To use this code, simply click Add To Cart and enter coupon code when prompted.

Read A Sample

Bloodlines Book 2

The war must end and Rhiannon must fight for the life she dreams of.

Conor and Rhiannon have joined forces to win Pern Coen its freedom from the Empire of Kelnore, but their fight has only just begun. Crown Princes Alekos has sworn to capture and destroy both the Hunter and the Huntress, but what he doesn't know is that the Huntress is his beloved cousin.
More than just Alekos and the Kelnorian Army, however, threaten to tear Conor and Rhiannon apart. Conor's former betrothed reveals that she, too, has survived the Kelnorian invasion. Wynne wants Conor back and her return to his life threatens the fledging relationship that he and Rhiannon have built. But Wynne is also hiding a secret. She harbors a power that could change the tide of the war. When Alekos learns of Wynne's gift, he offers her a greater future than any she has ever imagined, but it will only be hers if she gives him her loyalty in return.
Rhiannon has become the warrior she has dreamed of, but will she and Conor lose everything they have fought so hard for at the hands of the empire?
This Celtic inspired romantic fantasy features Robin Hood vibes, elaborate worldbuilding, a broody outlaw king, a lost heir, enemies to lovers, found family, political intrigue, a touch of magic, and a slow burn low spice romance.

This eBook file is compatible with all eReading devices. More details and instructions on downloading and reading your book are included in a PDF that comes with this purchase. Tech support is included via BookFunnel. Watch your inbox for an email from help@bookfunnel.com after your purchase to help you get your book downloaded onto your eReading device. *Special note for Kindle users, be sure to read your BookFunnel email if you have any trouble getting this book onto your device!