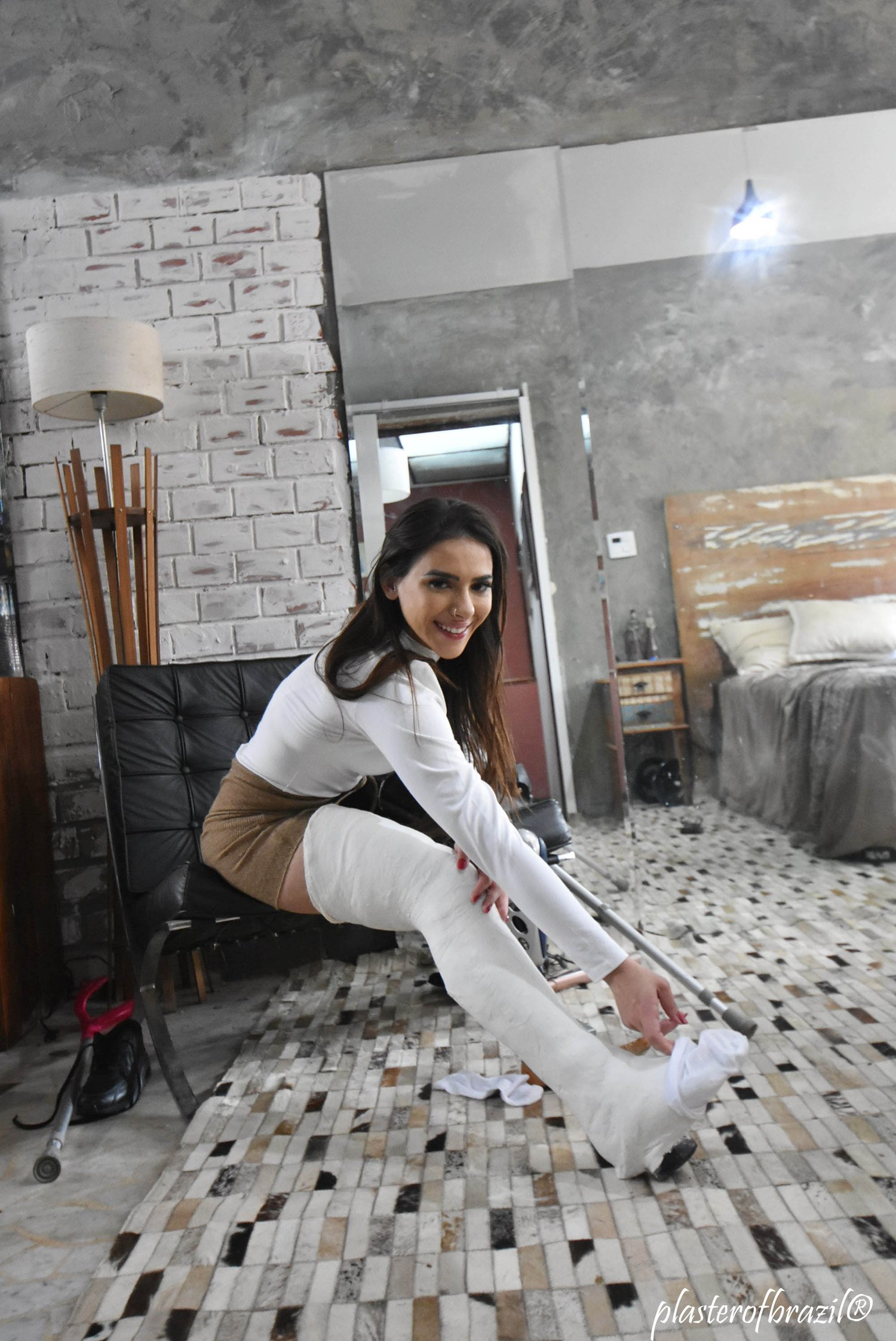 Giovanna SAK + LLWC - Chapter 02 - Day02 + Socks + enjoy home and going to public place
Preview
Giovanna SAK + LLWC - Chapter 02 - Day02 + Socks + enjoy home and going to public place
---
Giovanna after the first day that she had her domestic accident, She had the cast on her entire leg and had to rest the rest of the day because she is amputated and to support the cast on the floor it has to be totally firm.
In the second day.
She starts in her room getting dressed putting on and taking off socks as the weather was very cold at night and she liked the sock game.
Every detail becomes an immense difficulty.
She struggles a lot to get out of the chair after taking off her sock and is trying to balance herself and has the help of her crutches during the room.
Down the stairs, you're in your living room on your couch and the urge to go out in a public place only increases.
As a model, she decides to go to the Ipiranga Museum in São Paulo, a beautiful place that reminds me of Europe.
Leaving home is a challenge she wants to go and overcome.
He gets ready, grabs his crutch and goes to the car where we go to the museum parking lot.
The entrance to the museum is made under many eyes and everyone observes it with a different look.
She starts walking around the museum and really enjoys this tour divided into 2 parts.
This first, all his adventure to reach the museum and his first steps in public under various looks and comments.
There are 25 minutes of videos with scenes from:
- dressing up
- putting on and taking off socks
- difficulty walking with llwc and crutches
- going to the car outside
- going for a walk in the public place
- close
- footwork scenes