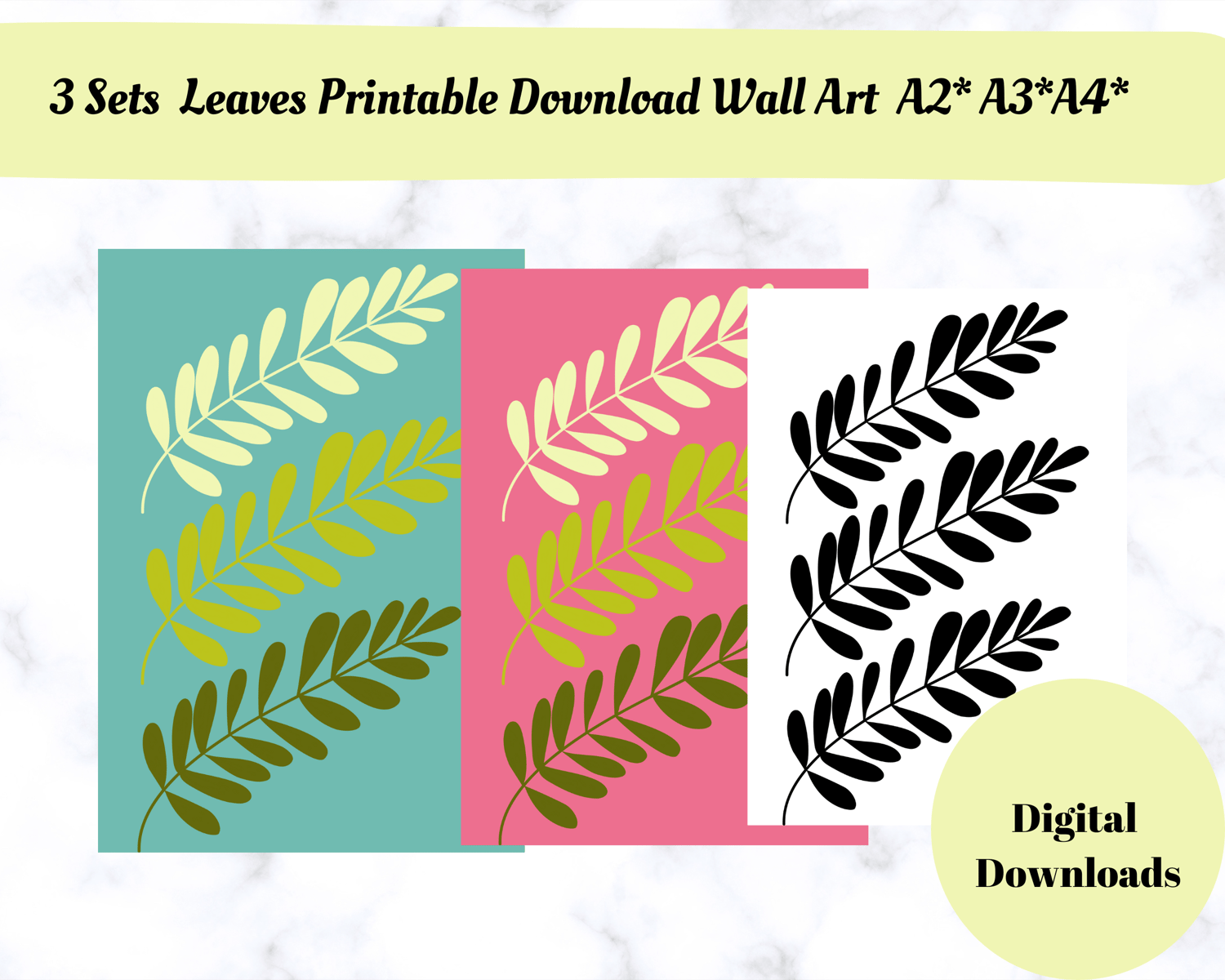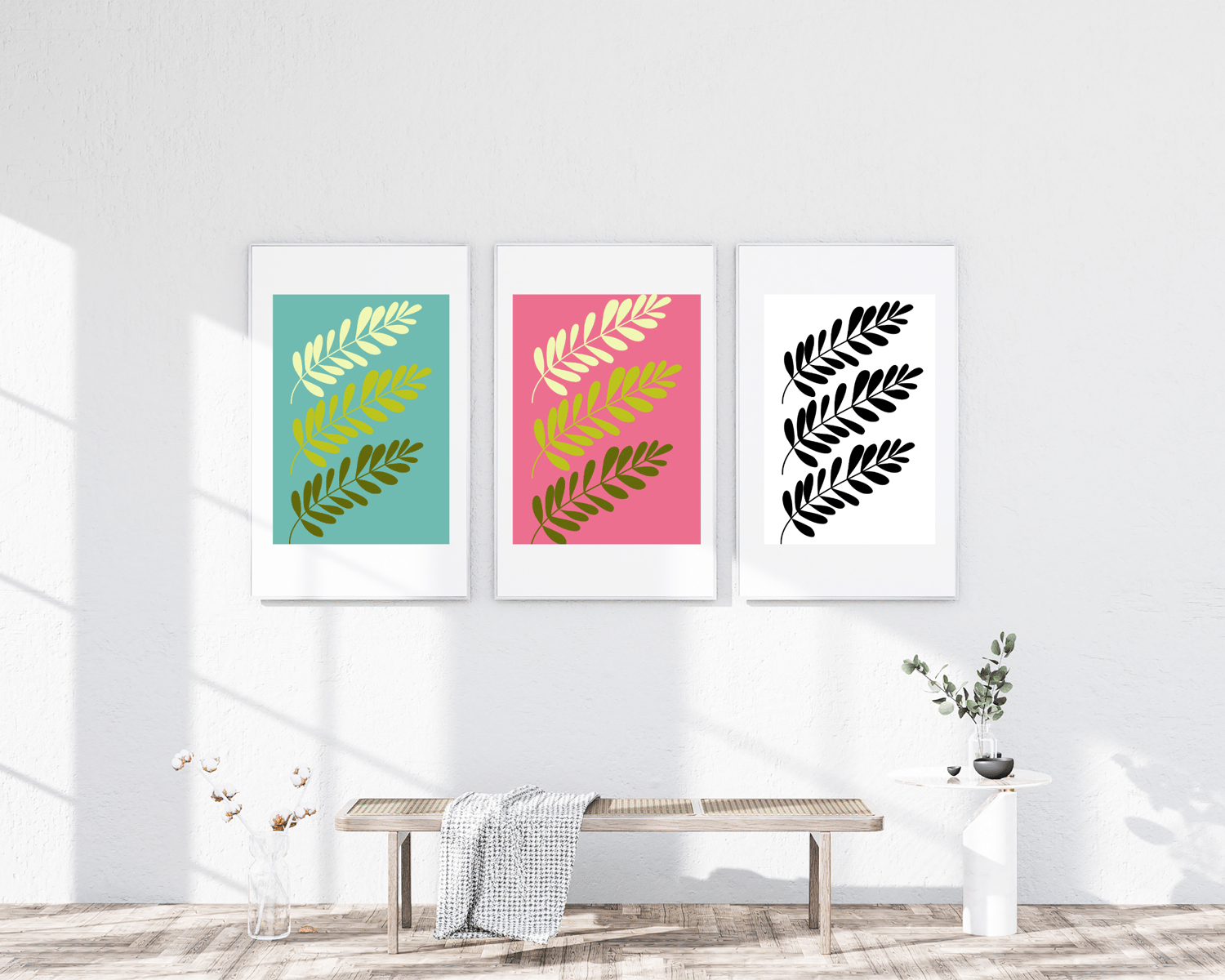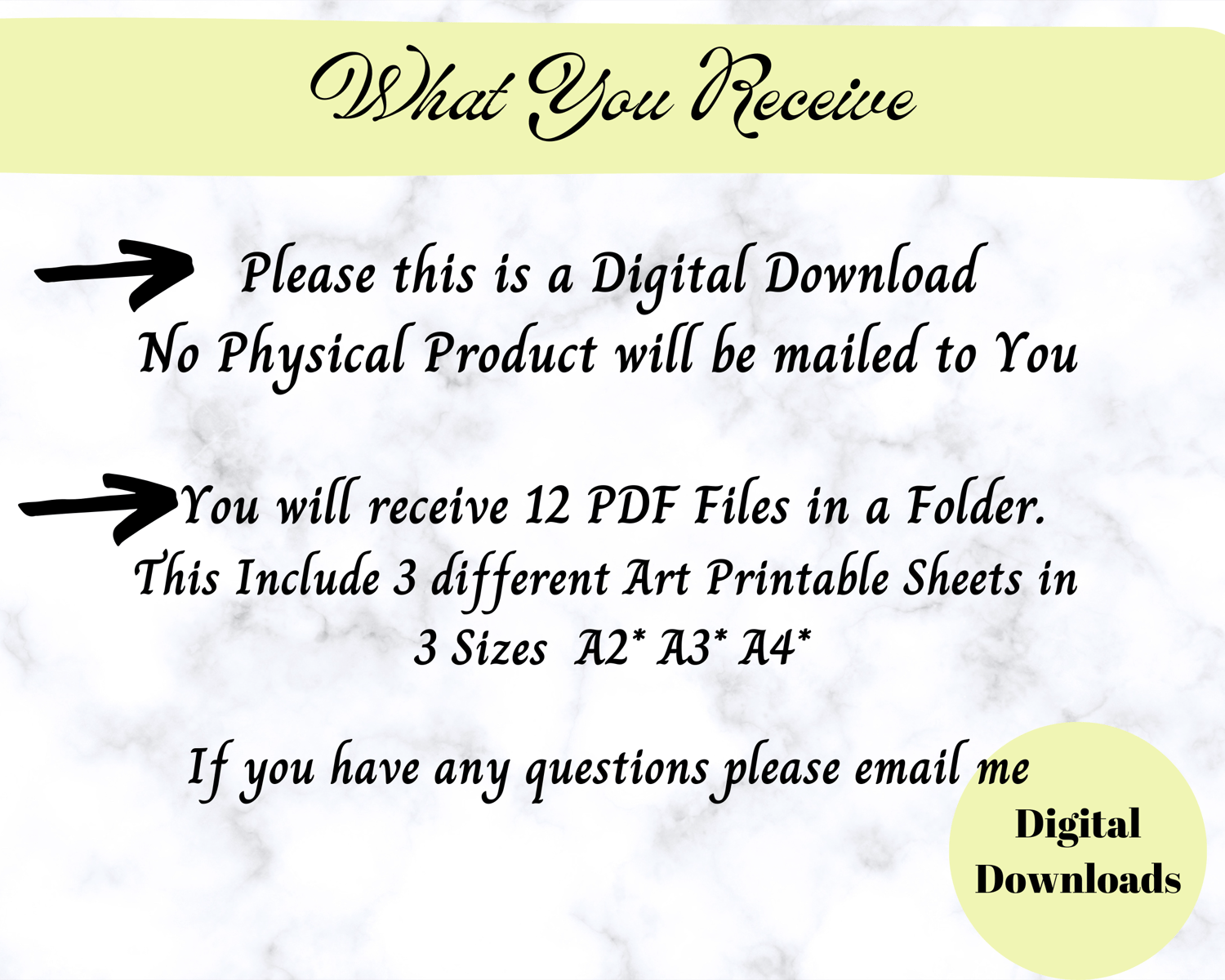 Set of three Plant Leaves Art Printable Download
On Sale
Introducing our exquisite Leaves Art Printable Download, a captivating piece of nature-inspired artwork that will add a touch of elegance and serenity to any space. Created with meticulous attention to detail, this digital artwork captures the delicate beauty and intricate patterns found in leaves, bringing the essence of the outdoors into your home or office.
Our Leaves Art Printable Download offers several unique advantages. Firstly, it provides the convenience of instant access. Upon purchase, you will receive a high-resolution digital file that can be downloaded and printed at your leisure. This means you can enjoy this stunning artwork without any delays or shipping hassles.
Furthermore, our printable download allows for ultimate customization. You have the freedom to choose the size, paper type, and framing options that best suit your taste and decor. Whether you prefer a small frame for a cozy corner or a large centerpiece for a statement wall, our Leaves Art Printable Download adapts effortlessly to your preferences.
The quality of our artwork is exceptional, ensuring vibrant colors, sharp details, and a professional finish. We utilize state-of-the-art printing techniques and premium materials to guarantee that each print faithfully reproduces the original artwork's beauty and intricacy.
Our Leaves Art Printable Download is versatile and suitable for various occasions. It serves as a fantastic gift for nature lovers, art enthusiasts, or anyone seeking a unique and meaningful present. Moreover, it is an excellent choice for those who appreciate the convenience and affordability of digital downloads while still valuing the impact of visually stunning artwork.
Experience the tranquility and enchantment of nature within the comfort of your own surroundings with our Leaves Art Printable Download. Elevate your space with this captivating piece of art today. Simply purchase, download, and bring the beauty of leaves into your life.