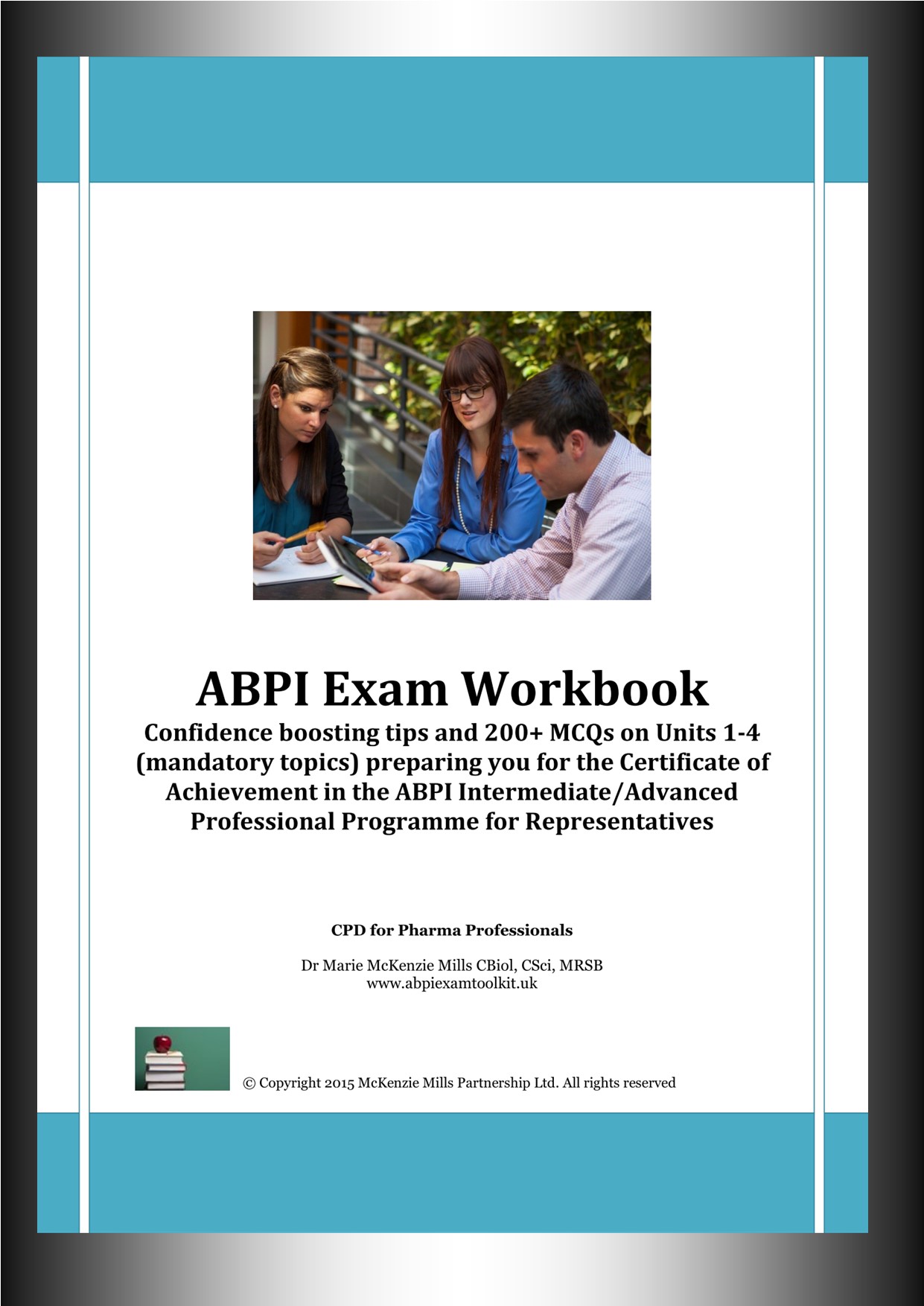 Get ABPI Exam Ready Workbook (230 MCQs testing Units 1 - 4
On Sale
Preview
Passing the ABPI Exam isn't just about knowing your subject matter. It's about exam technique. 
This combined Study Guide and Workbook shows you how to cut the ABPI Exam syllabus down to size, and allows you to practice answering multiple choice questions (MCQs) at your own pace.
The Workbook includes over 120 pages containing tips, hints, resources and 230 MCQs on Units 1 - 4 designed to boost your exam confidence. (The actual exam has 155 MCQs). 
For all candidates of the accredited UK ABPI Exam.
With 230 multiple choice questions or MCQs (and answers), test your knowledge, recall and understanding of:-
Unit 1 Code of Practice and NHS (updated for 2021 Code)
Unit 2 Human body systems (part 1)
Unit 3 Human body systems (part 2)
Unit 4 Development and use of medicines.
Get exam ready now. (Why not grab the offer now?)
N.B. Don't worry if you don't have a PayPal account. Click the 'Continue to Paypal' button, where you'll then have the option pay by credit card.