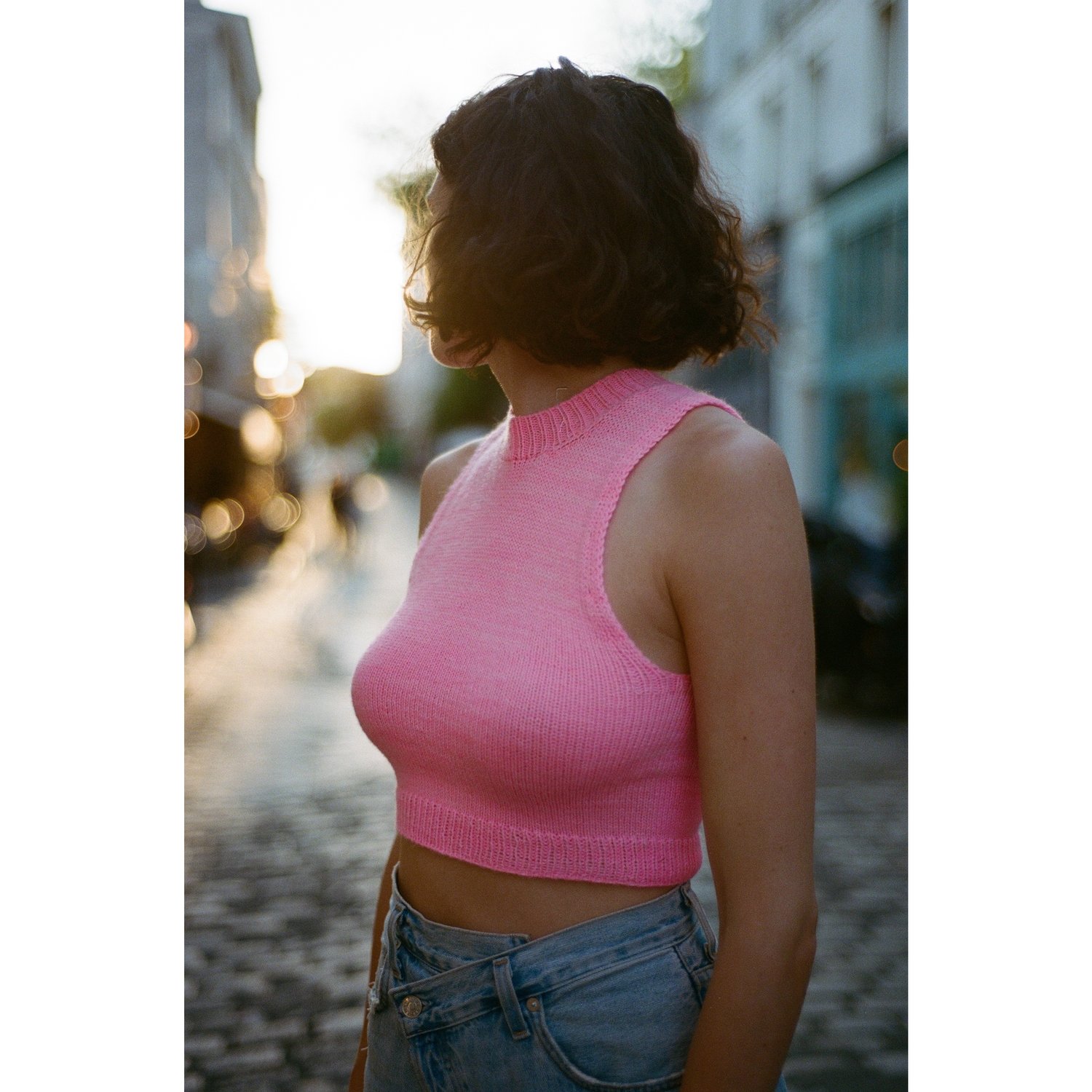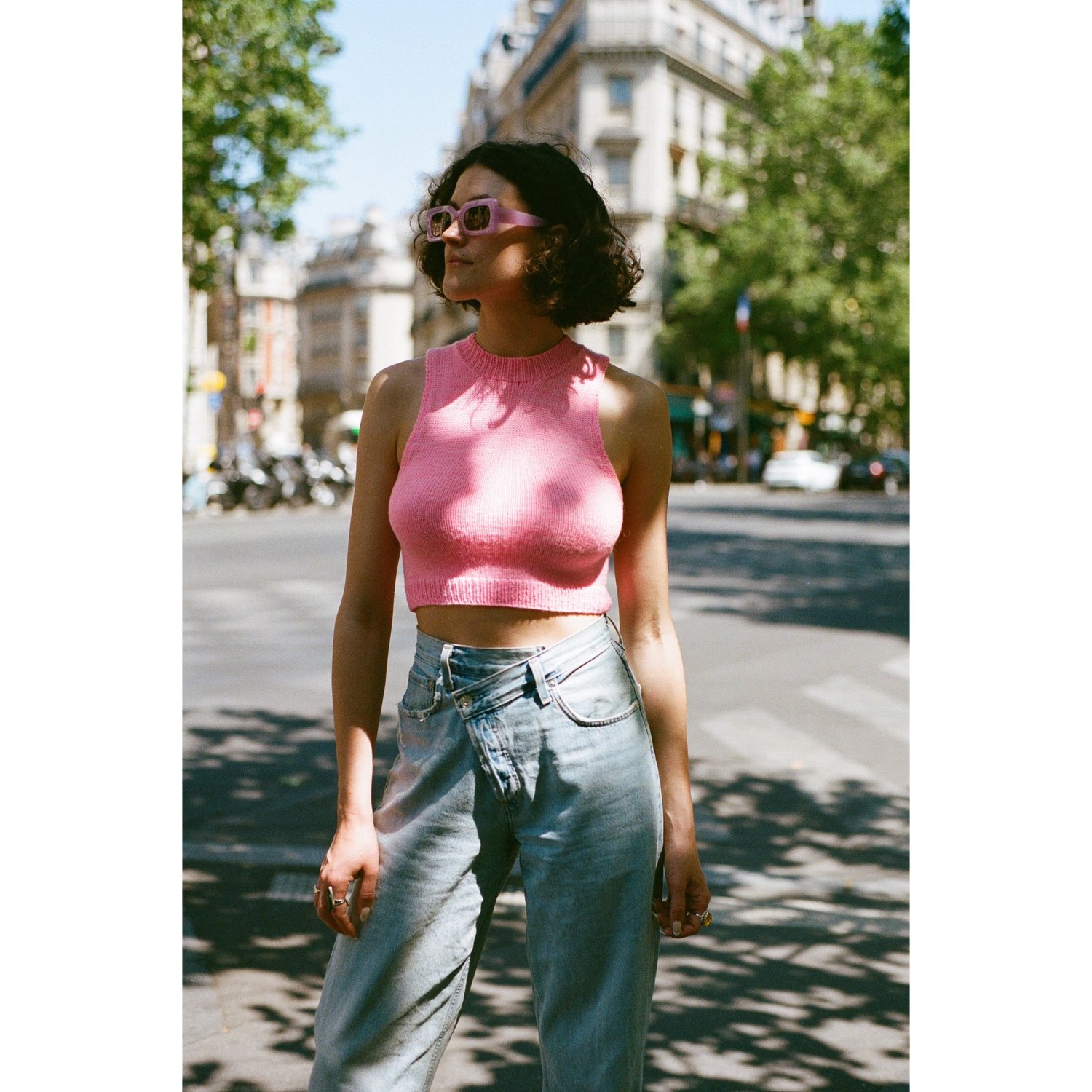 Mini Mock Neck Tank
On Sale
Preview
Mini Mock Neck Top is a mock neck tank worked seamlessly from the top down with subtle shoulder and arm shaping, and ribbed detailing at the neckline, armhole edges, underarm, and hem.
Picture this: you are on the beach enjoying the soft summer breeze. It is afternoon, the birds are a tootin', the fish r a floppin', and u r gooey from the sea. A gale approaches & u feel a little chill in your bones, but there is a secret no one knows. You have in your beach bag none other than the Mini Mock Neck Tank, and now you get to put it on. The birds will see; they will sing. The fishes will glug your praises & flap their gills. Your crush will sense an energetic shift in the wind and ask you on a date. How could you not knit this top, when all of nature & fate are asking u to???
Choose What You Pay
Sign up for my newsletter for subscriber exclusive treats including open testing calls for new designs, kals, promotions, & more.
If you aren't able to purchase my patterns at full price, my Choose What You Pay pricing model is also available exclusively to subscribers. Immediately upon sign-up, you will receive a welcome email and access to 25% & 50% discount codes to assist with financial accessibility.
Details
Use the preview function for a free downloadable PDF that includes all sizing, gauge, needle, yarn, and yardage information for the design.
Check out the #MiniMockNeckTank on Instagram for inspiration!
Ravelry
If you purchase the pattern here, you will not have access to it in your Ravelry library. Click here to purchase the pattern on Ravelry.
Terms of Purchase / Languages Available
Please note that you are purchasing a downloadable PDF of a knitting pattern, not a physical garment.
With purchase, you will receive PDFs in the following languages: English