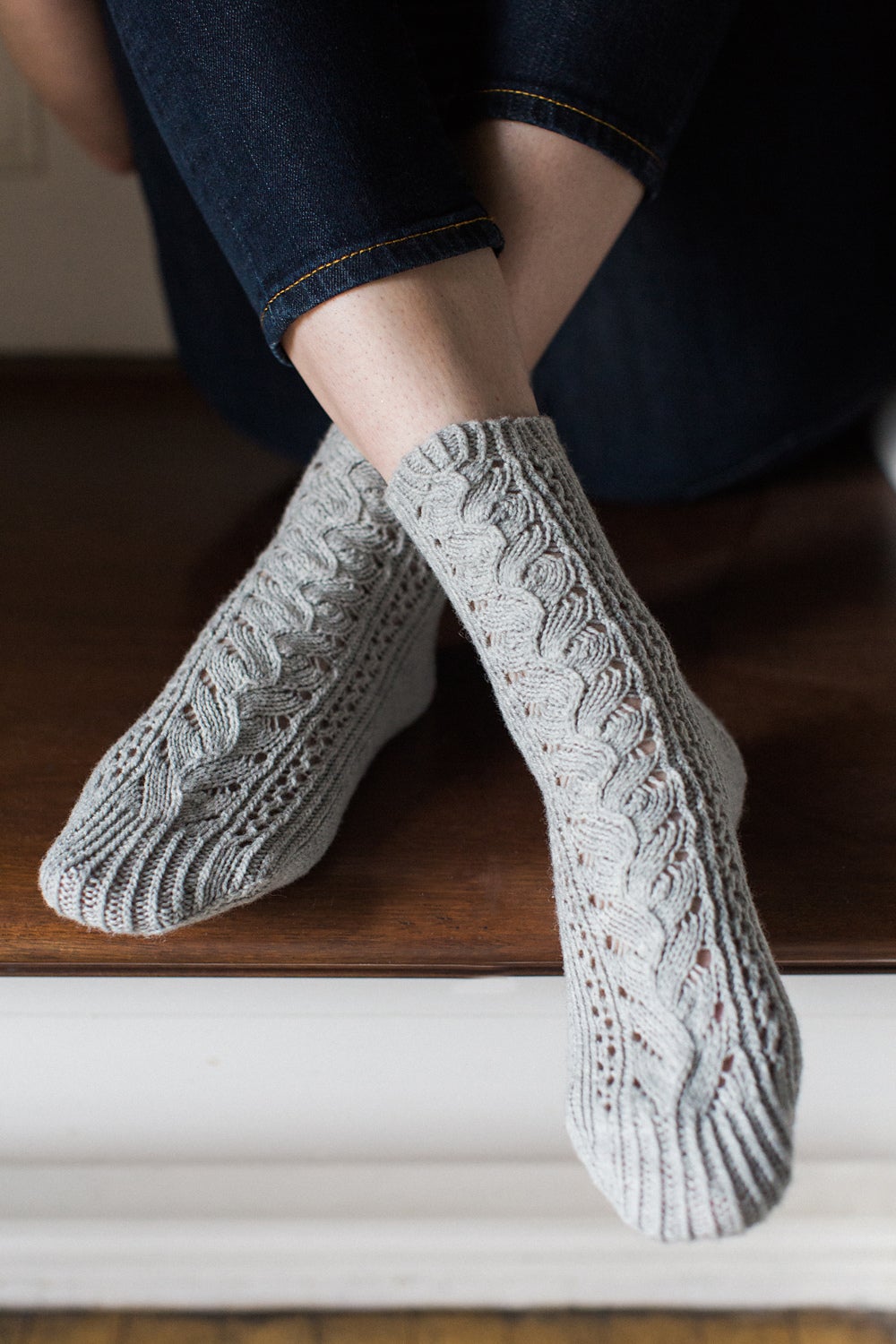 Fine Things For Plain Occasions
On Sale
$21.95
---
It may seem like a bit of a leap to go from a collection of etiquette books to a book of knitting patterns (though if you've seen my other work, you'll know it's not the oddest place I've found inspiration). But once you spend a bit of time with them, you'll see it's the most natural thing in the world. These guides were written before books were filled with page after page of color pictures, but their authors still had very distinct opinions about what you should be wearing. That means the books are full of marvelous descriptions that you can interpret however you choose.

That's just what I've done here. I've started with delightful quotes from some of my most treasured books and used them to design a whole host of different patterns. Each includes the quote that inspired it (they are far too delicious not to share), and each pattern's name is taken from its quote. (For those of you wondering, the title of the book is also drawn from a particularly amusing line in one of the books.)

And, while the inspiration for the patterns may have come from vintage sources, the pieces themselves are perfectly suited to the modern knitter. There's not a petticoat, corset, or lace handkerchief in the bunch. Instead you'll find socks, shawls, mitts, and hats that will fit perfectly into your wardrobe.

And, should you happen to find yourself at a tea party or called upon to manage a tricky introduction, just remember that we're all making it up as we go. A smile and a bit of conviction will get you through an awful lot. And, if all else fails, dazzle them with your knitting!

---

This is a full ebook. It contains patterns for seven socks, two hats, one cowl, two shawls, one slipper, and two cuffs.