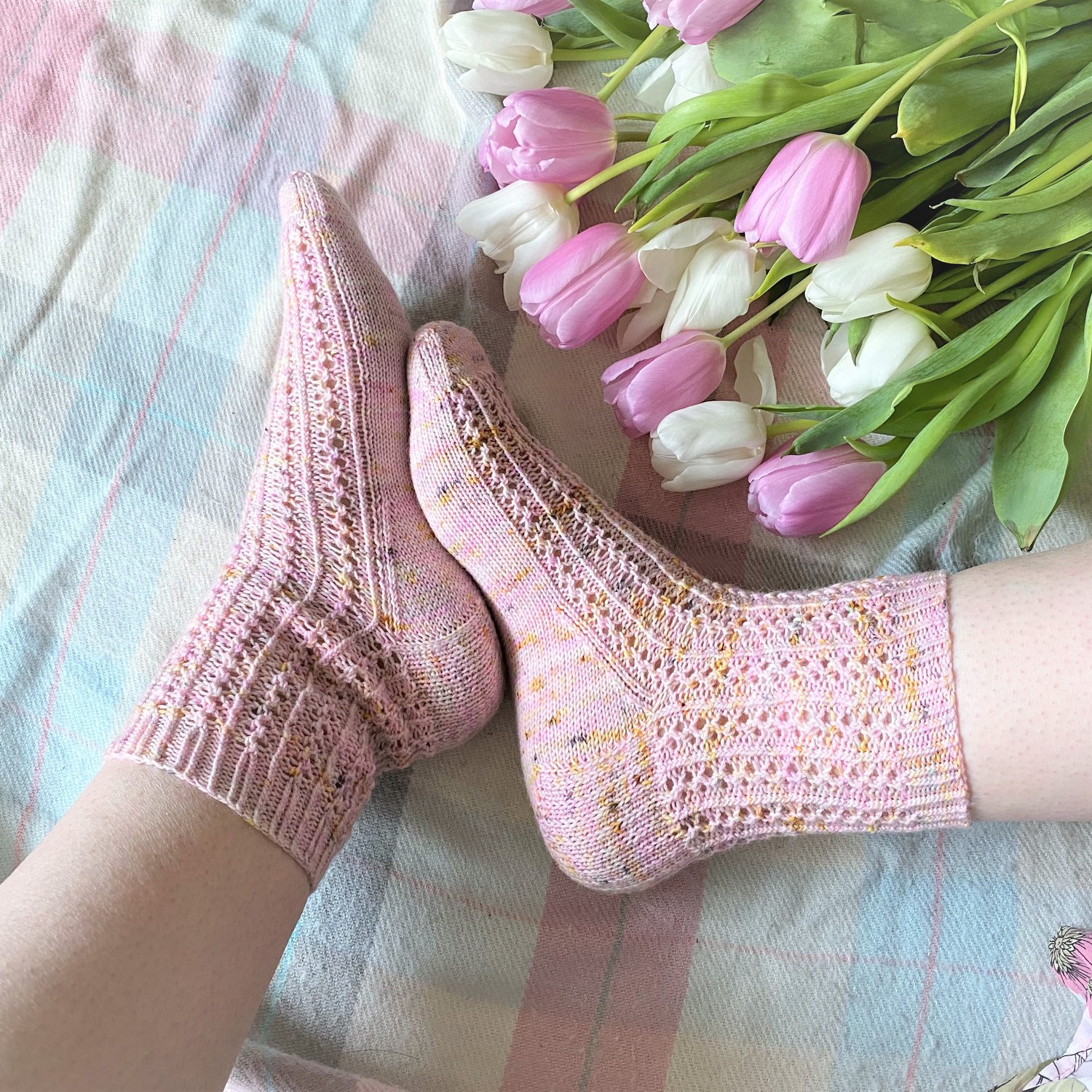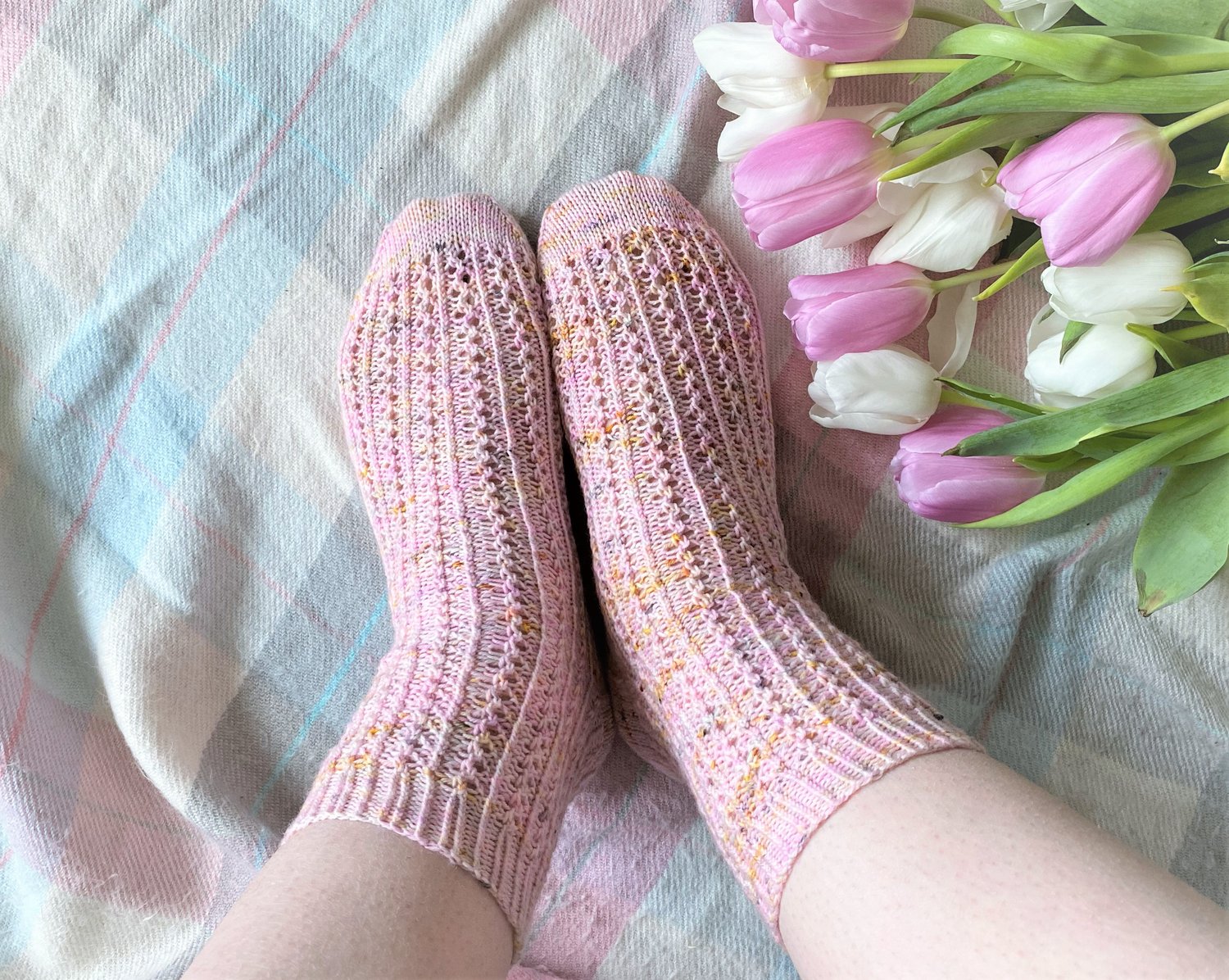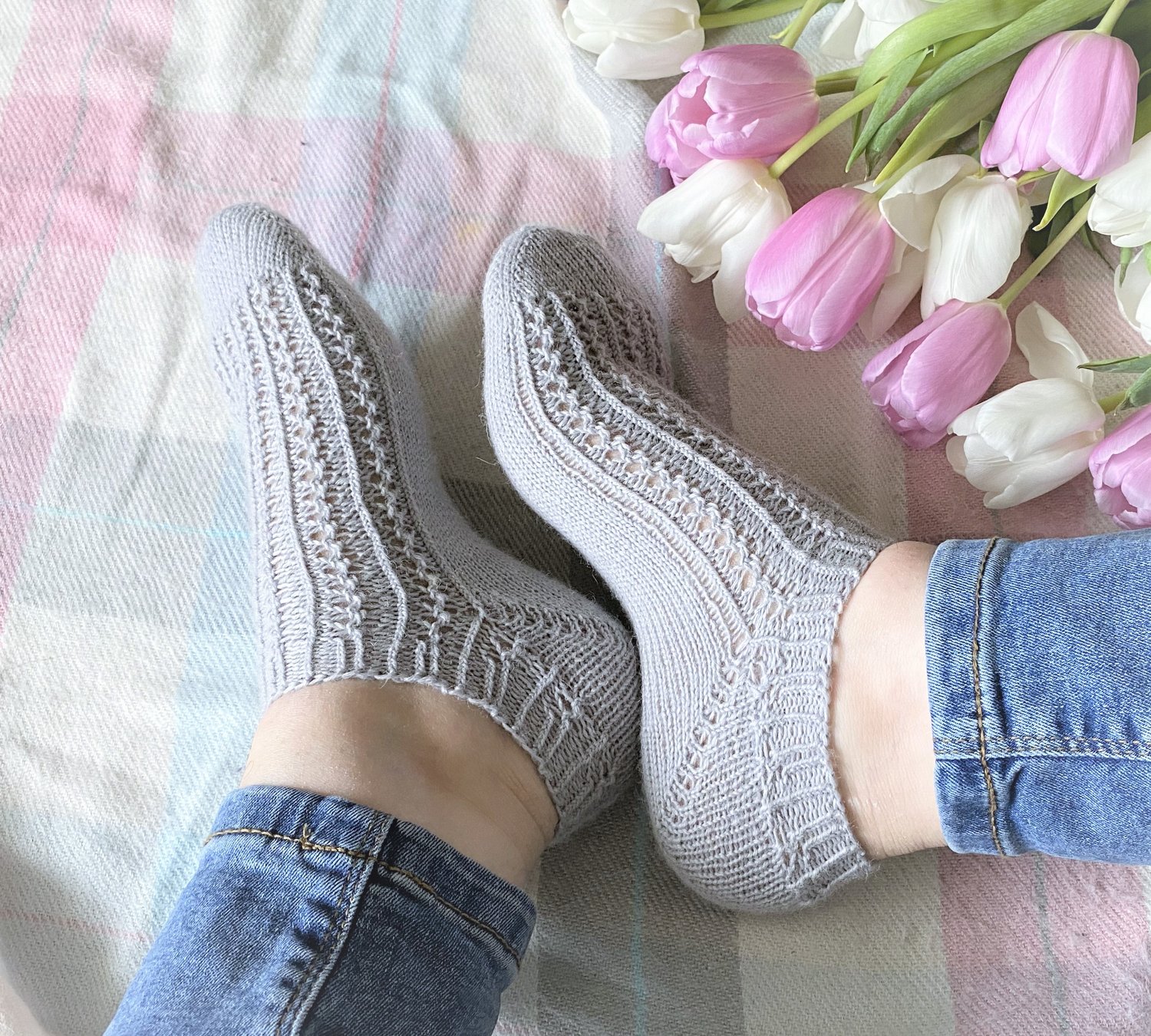 Most Ardently
A few weeks ago, while reading a short romance story, the main male character said: "most ardently".
I don't even remember why he said it, but I was instantly transported to Mr. Darcy from Pride and Prejudice when he tells Elizabeth Bennet; "You must allow me to tell you how ardently I admire and love you." My brain then took me to a picnic setting, in the Jane Austen era, where I was wearing the prettiest socks.
You can probably guess what happened next! I sketched the socks quickly and Most Ardently was born a few days later.
This pattern is very simple and easy to remember. It consists of twisted knit stitches and eyelets.
The socks come in cuff down with heel flap and turn, or toe-up with a German short row heel.
They also work well in mid-calf length or shortie. So there's a style to suit everyone.
Seven sizes included.
Written and charted for ease.
Sizes: XS, S, M, M2, L, L2, XL
Craft: Knitting
Category: Socks
Suggested yarn: West Yorkshire Spinners Signature 4 Ply Solids or Elizabeth Pawle Soft Sock
Yarn weight: 4ply (Fingering)
Gauge: 32 stitches and 50 rows = 10 cm in stocking stitch
Needle size: 2.25mm (US 1)
Yardage: 201 - 359 yards (184 - 328 m)
Language: English
Published: April 2022