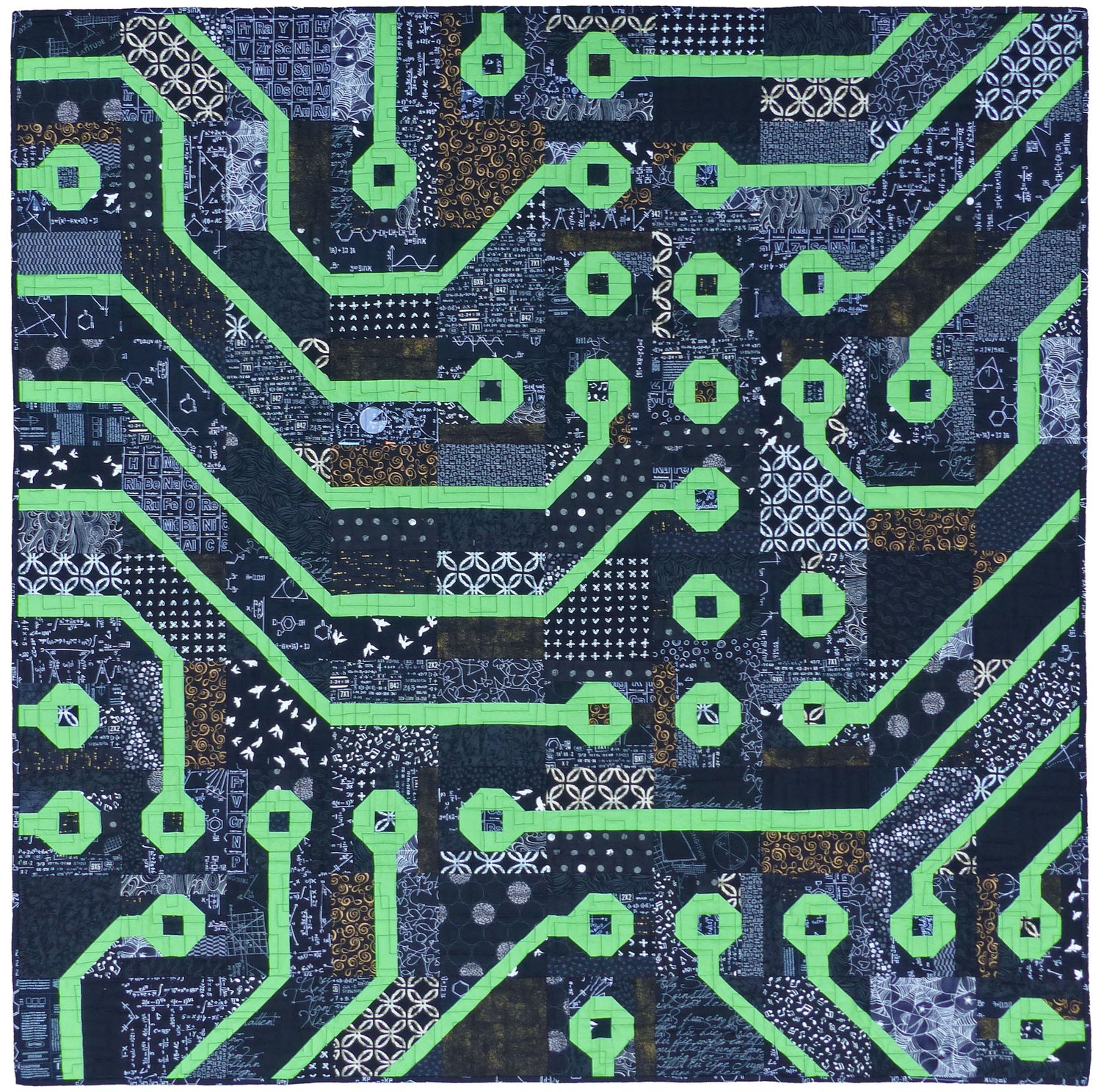 Circuit Board Quilt Pattern
This quilt is inspired by the circuit boards inside all our electronic devices. Perfect for smartphone addicts, computer programmers, electrical engineers, and anyone else who spends a lot of time with computers! The quilt is made with variations of three different blocks, including a very simple paper pieced block (complete paper piecing instructions are provided). Choose from two block size options which make two different quilt sizes.
You will receive: 
Complete cutting and piecing instructions
Foundation templates for the two block sizes
Coloring page to test your fabric and color choices
Finished sizes: 
Small: 50" x 50"
Large: 75"x 75"
This pattern is for personal use and for one person only. Please do not distribute.