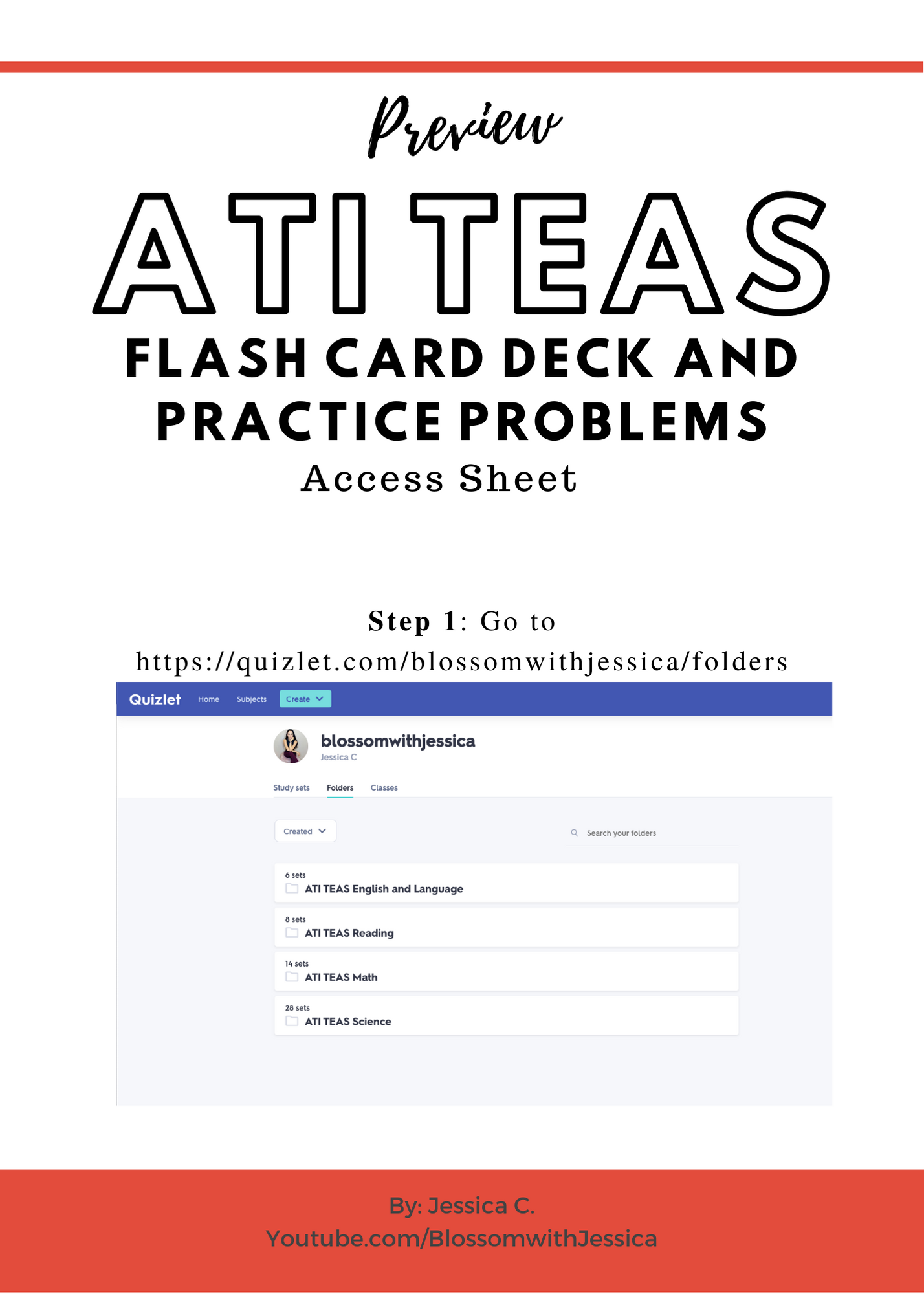 ATI TEAS English and Language Practice Problems
On Sale
Preview
The ATI TEAS English Language Practice problems.
Using Active recall and spaced repetition is the best way to study and using these study decks make it easy to study while at home but also when you are on the go because you can access the questions on the quizlet app. 
Your purchase will give you access to 6 quizlet decks specifically curated to help you pass the ATI TEAS English Language Section.
The topics include:
Analyzing word parts (99 practice questions)
Parts of Speech (25 practice questions)
Commonly misspelled words (88 practice questions)
Sentence Structure (69 practice questions)
Punctuation (41 Practice questions)
Commonly Confused Words (69 Practice questions)
This purchase will provide you instructions and a passcode to access the flash card practice questions available on quizlet.