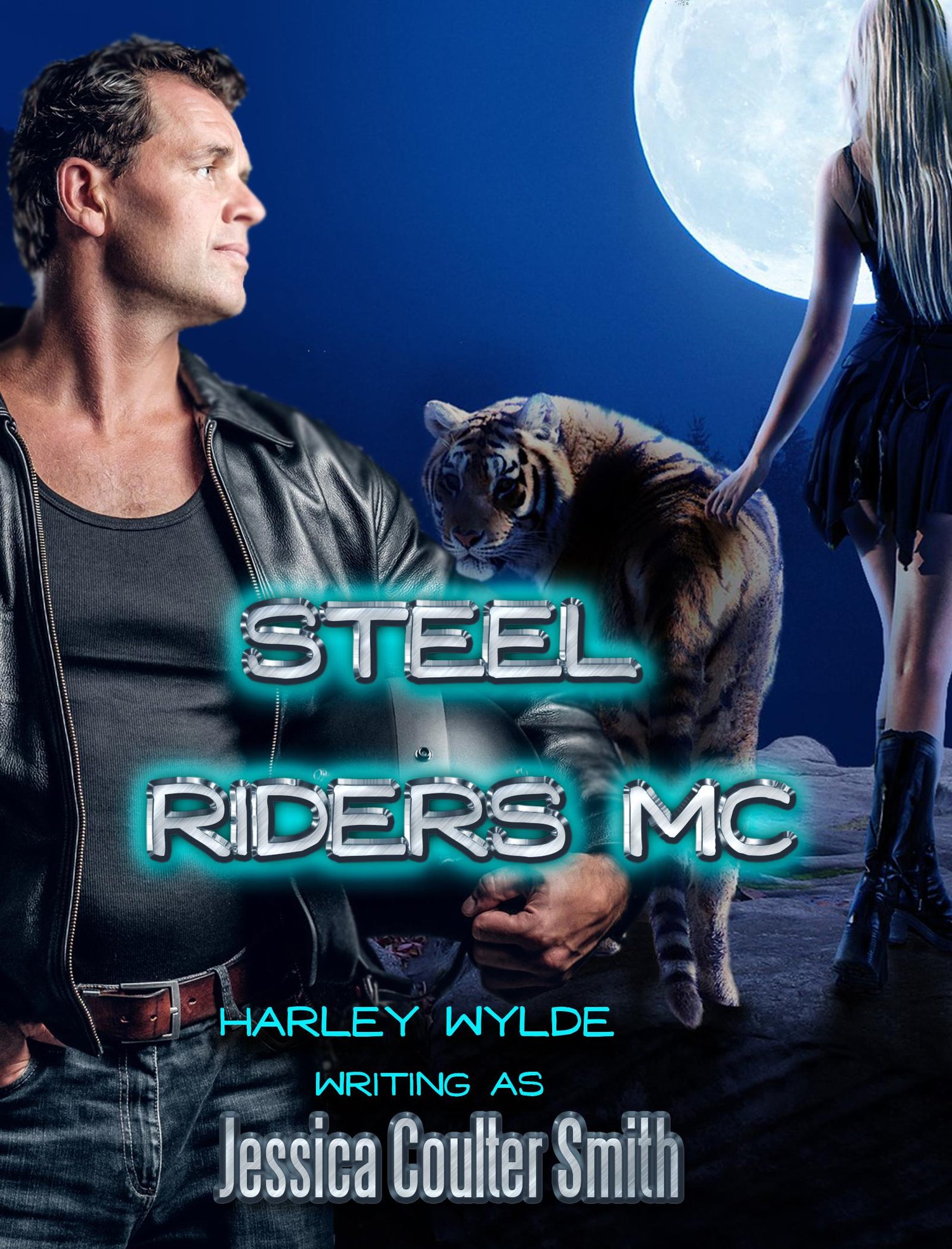 Steel Riders MC
Preview
Ride hard. Live free.

Book 1 - Blaze has been a patched member of the Steel Riders for twenty years, and the Sergeant at Arms for nearly half that. Free booze and plenty of women to spare, but what's a grizzly to do when the party is over? Find a mate! Sexy librarian Luna Sylvetro is going to wear his mark and warm his bed. But first he has to put the Desert Dogs MC in their place because everyone knows you never come between a grizzly and his mate.

Book 2 - Crash and Burn, tiger shifter twins, patched into the Steel Riders M.C. when they were twenty. It's been a fun life filled with women and booze, and maybe the occasional joint, but all parties must come to an end eventually. When a woman betrays the club, and the trail leads to the Double Deuces, it's time to exact some revenge. They just never counted on their mate being held captive by the rival club.

Book 3 - Babysitting duty. How could he possibly have been so unlucky? Spark is certain the fates are out to get him when the Pres gives him the news. But when the princess of the Silver Skulls comes waltzing through the door, all flirtatious smiles and a bit of sass, he realizes he's in an entirely different kind of trouble.

This set contains the previously published books of Blaze, Crash & Burn, and Spark.