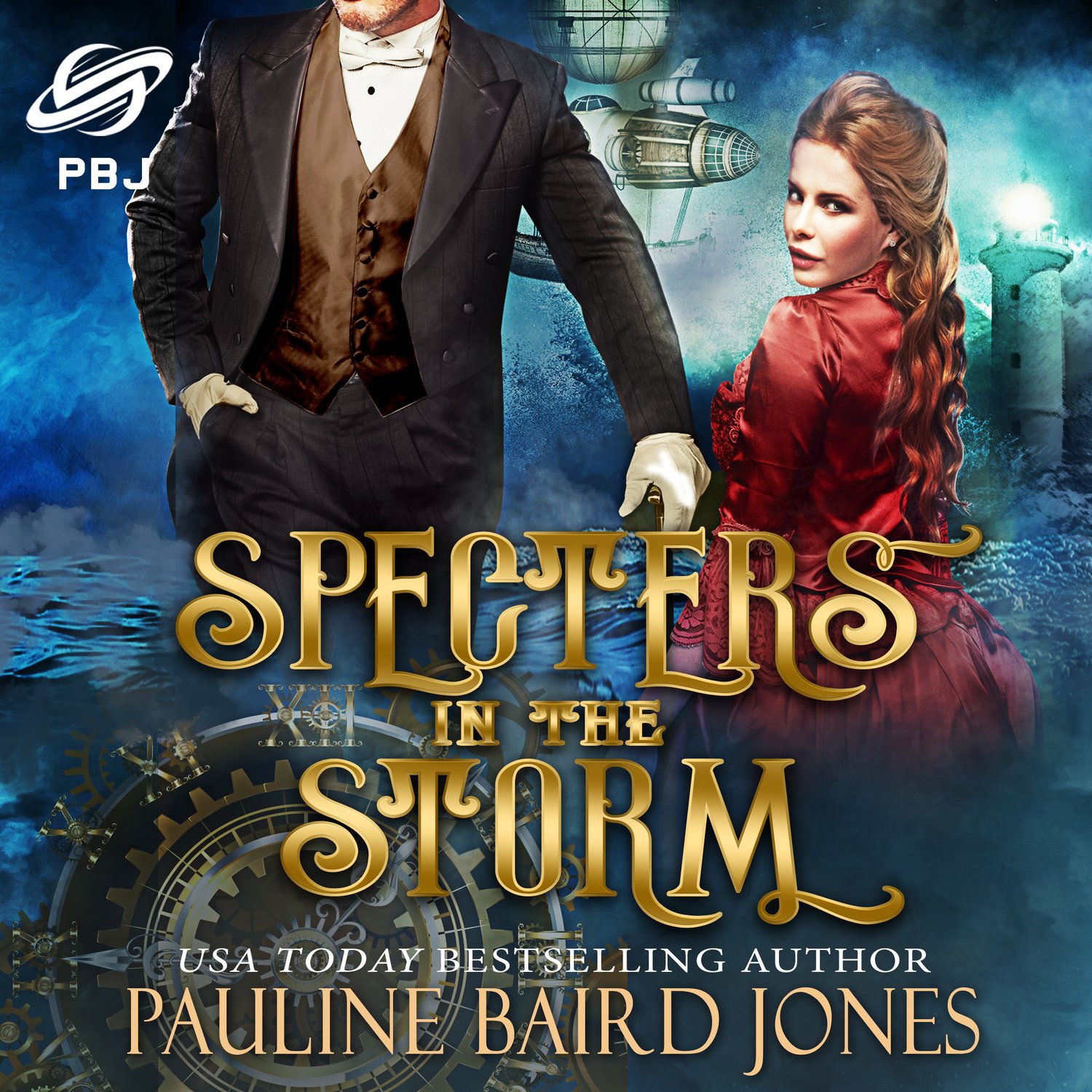 Specters in the Storm Audiobook
Preview
THIS IS AN AI-NARRATED AUDIOBOOK!
Specters, Automatons & Evil, oh my!
Dr Ernest Warren is done with love. Science is his Master now. He vows to unravel Mother Nature's deepest, darkest secrets and hopes to die trying. But when strange and disturbing storms brew in unpredictable places, he reluctantly turns his airship back to the Gulf Coast, where the Great Storm of 1901 took the life of his true love.
Reluctantly, he accepts the help of inter-dimensional time traveler, Prudence Pinkerton.
Prudence has been following Ernest's multi-dimensional career from the future, perhaps a little too closely. 
Together, they must act fast. Time is running out. Clocks are ticking faster than usual, and the world is on the cusp of a life-altering change. But trusting a woman might even be more impossible than fighting the mysterious storm for a man like Ernest. 
Can Ernest and Prudence face—and survive—the evil hiding in the heart of the storm? 
Pauline Baird Jones is known for writing smart, quirky, funny fiction. Check out her venture into a time-bending paranormal detective story with Specters in the Storm.