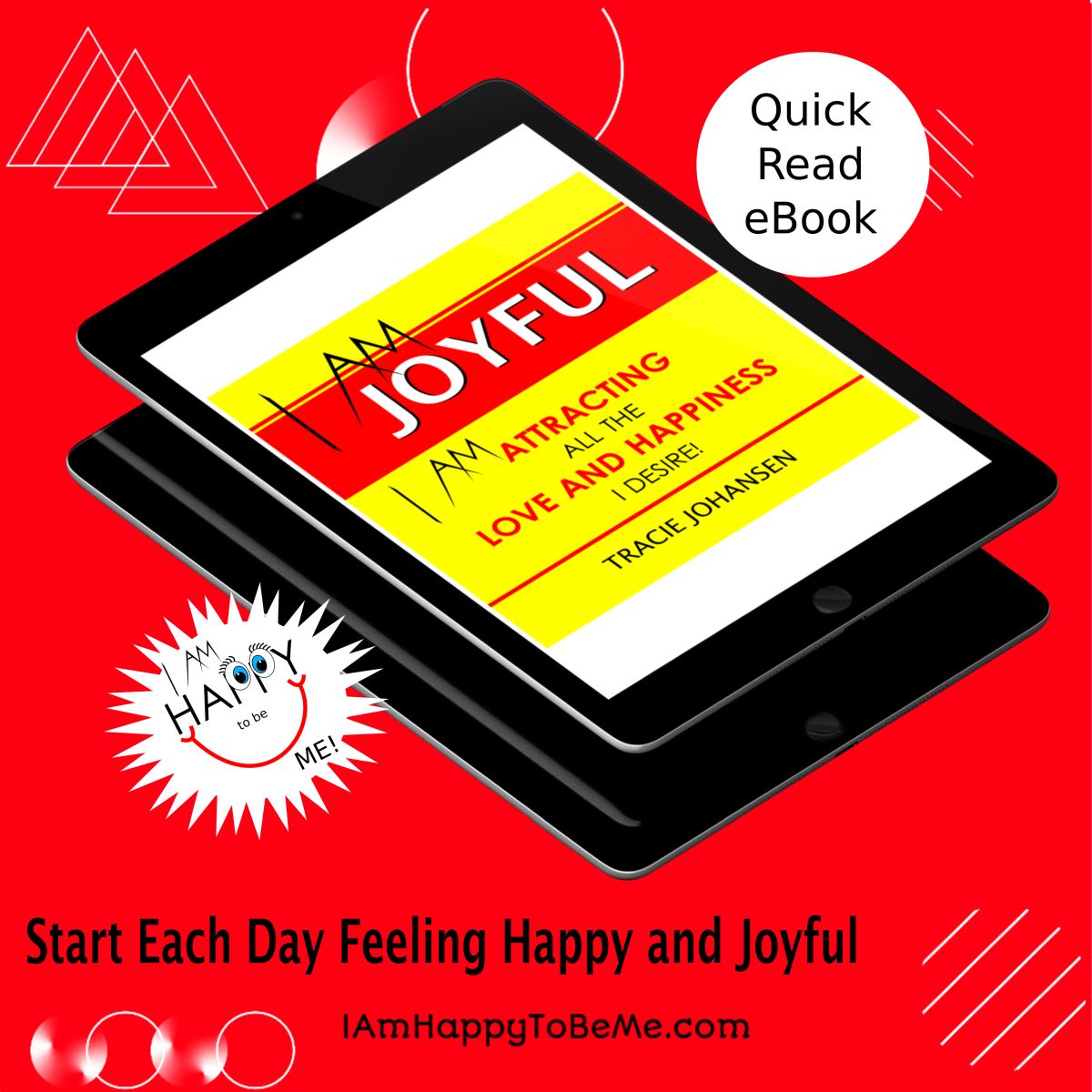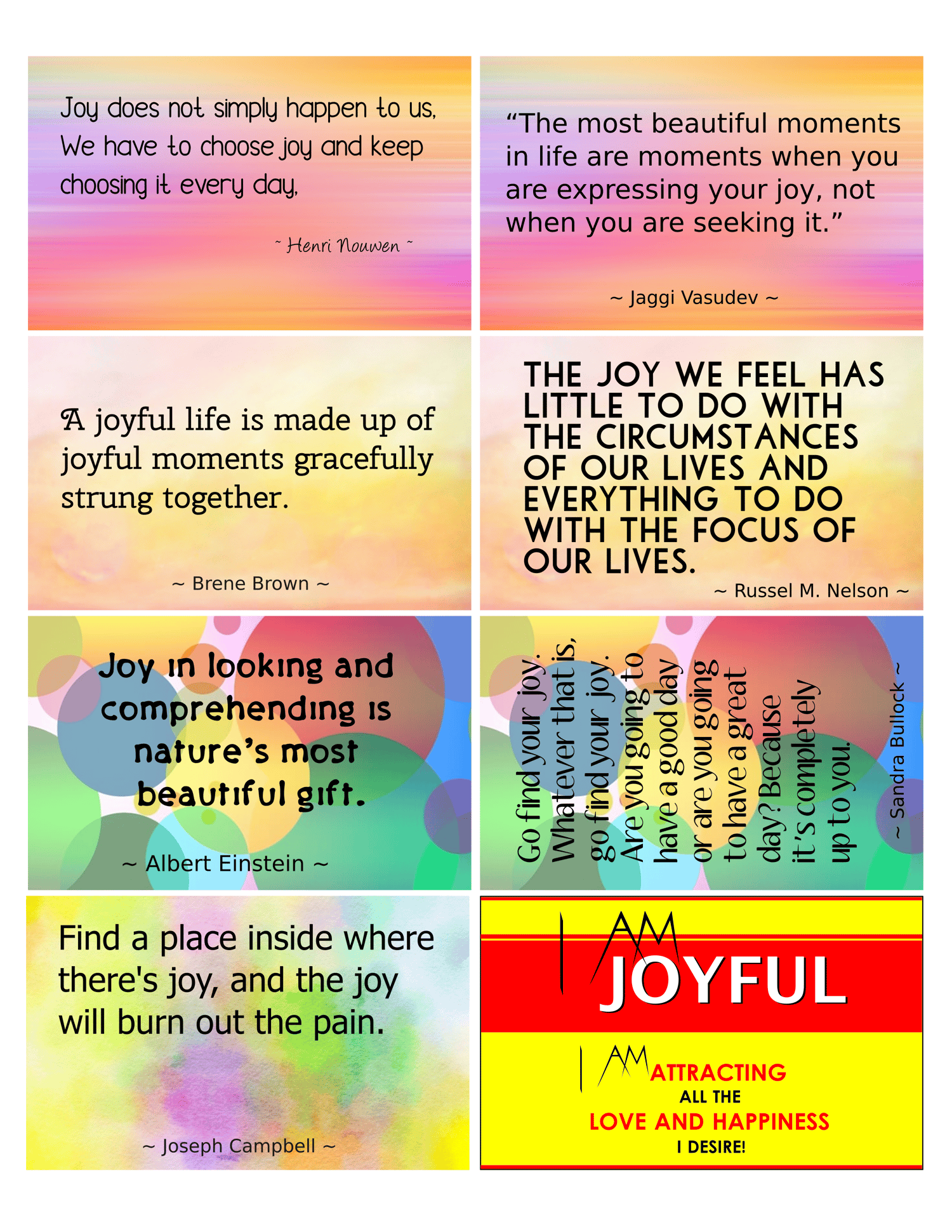 I Am Joyful Book Bundle, Positive Affirmations to Make Every Day Joyous and Happy
On Sale
I Am Joyful eBook - I Am Attracting All The Love And Happiness I Desire!
How would you like to start out each day feeling happy and joyful? Whenever you push away a bad thought and replace it with a happy thought, you will feel better and ready to face the world.
"I Am Joyful" will encourage you to stay joyful no matter what happens each day. This fun little book is filled with positive affirmations about being happy, joyful and upbeat.
This book comes in two different formats. The stories are the same. However, one is formatted for kids with fun characters for your 5-10 year old child's enjoyment.
The other version is in a simple design to uplift older children and adults when you need a quick pick-me-up. You will get both version of each book plus printable journal pages, quotes and affirmation printable cards.
I Am Joyful Printable Affirmations & Quotes
I Am Joyful comes with bonus printable pages including 8 quotes and 8 affirmations.
The quotes and affirmations are all about being joyful and letting joy into your life. You can print them on card stock, sticker sheets or magnet sheets to post around the house to remind you how being joyful will bring more happiness into your life.
I Am Joyful Printable Journal Pages
The journal pages include how, what and why you would like to be more joyful. Each page is a full 8 1/2 by 11 inch.
Read the book then print your pages to get started living a life filled with happiness and joy. Do this each day and in 7 days you will become more joyful and find you can't wait to jump out of bed each morning and start a new day.
I also offer this book included in a pack of 17 Ebooks including the kids and adults versions of each book including - I Am Enough in Boy's and Girls Versions, I Am Grateful, I Am Creative, I Am Motivated, I Am Persistent, I Am Fearless and I Am Strong. Each book is available in both formats in this package. Plus printable quotes affirmations and journal pages. If you would like to get all 17 packages for just $17,
Click Here To Get Yours Now!
ATTENTION:
This is an ebook and printable quotes, affirmations and journal pages. You will not recieve any physical products. Once your order is complete you will be sent a download link immediately to download your purchase.
Because this is a downloadable product, I do not offer refunds. If you have any questions, feel free to contact me. Thank You!