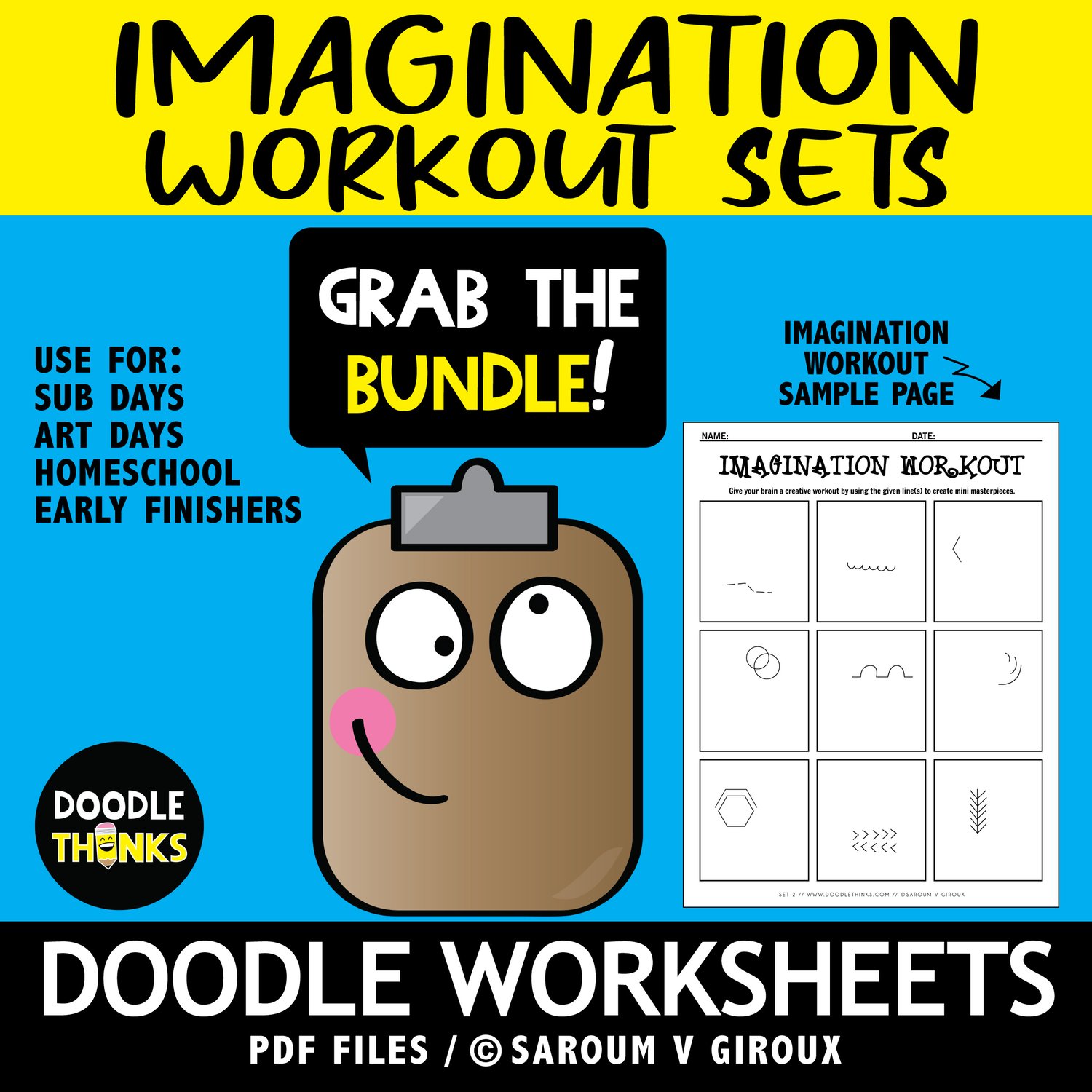 Imagination Workout BUNDLE Sets | Drawing and Doodle Prompts
On Sale
Preview
This is a bundle of my popular imagination workout Sets 1 , 2, and 3. There are 15 no prep printables with 135+ mini imagination workouts for your student(s) to stretch his or her imagination, while nurturing creativity and problem solving skills in each set so there will be plenty of drawing activities. Also added is a differentiated writing activity. The digital version for distance learning is available as well. Use throughout the year! Please make sure that you did not buy the individual sets before purchase.
Not Grade Specific, Classroom and Homeschool Use. 54 Printable Pages.
Like this listing?
Check out 
SET 1
, 
SET 2
 ,
SET 3
or more
IMAGINATION WORKOUTS
. 


For more creative ideas and freebies:
VISIT DOODLE THINKS WEBSITE
FOLLOW ME ON PINTEREST
Terms of Use:
Files are for personal use or educational purposes only and they cannot be redistributed (posted for others), copied, or sold. All graphics, unless otherwise stated, and resources are creative property of Saroum V Giroux. Please view my complete 
TERMS OF USE
for more details. Have fun drawing!