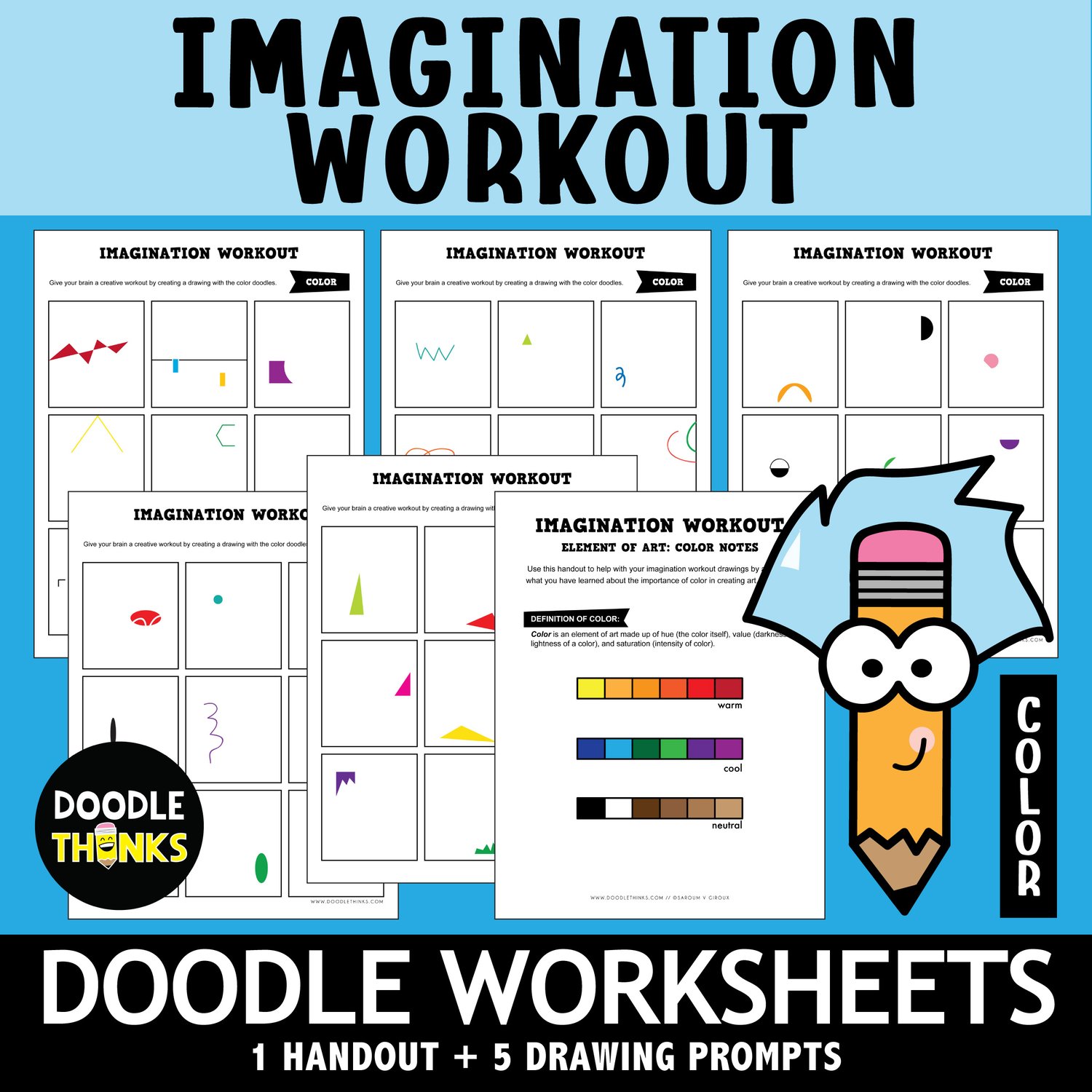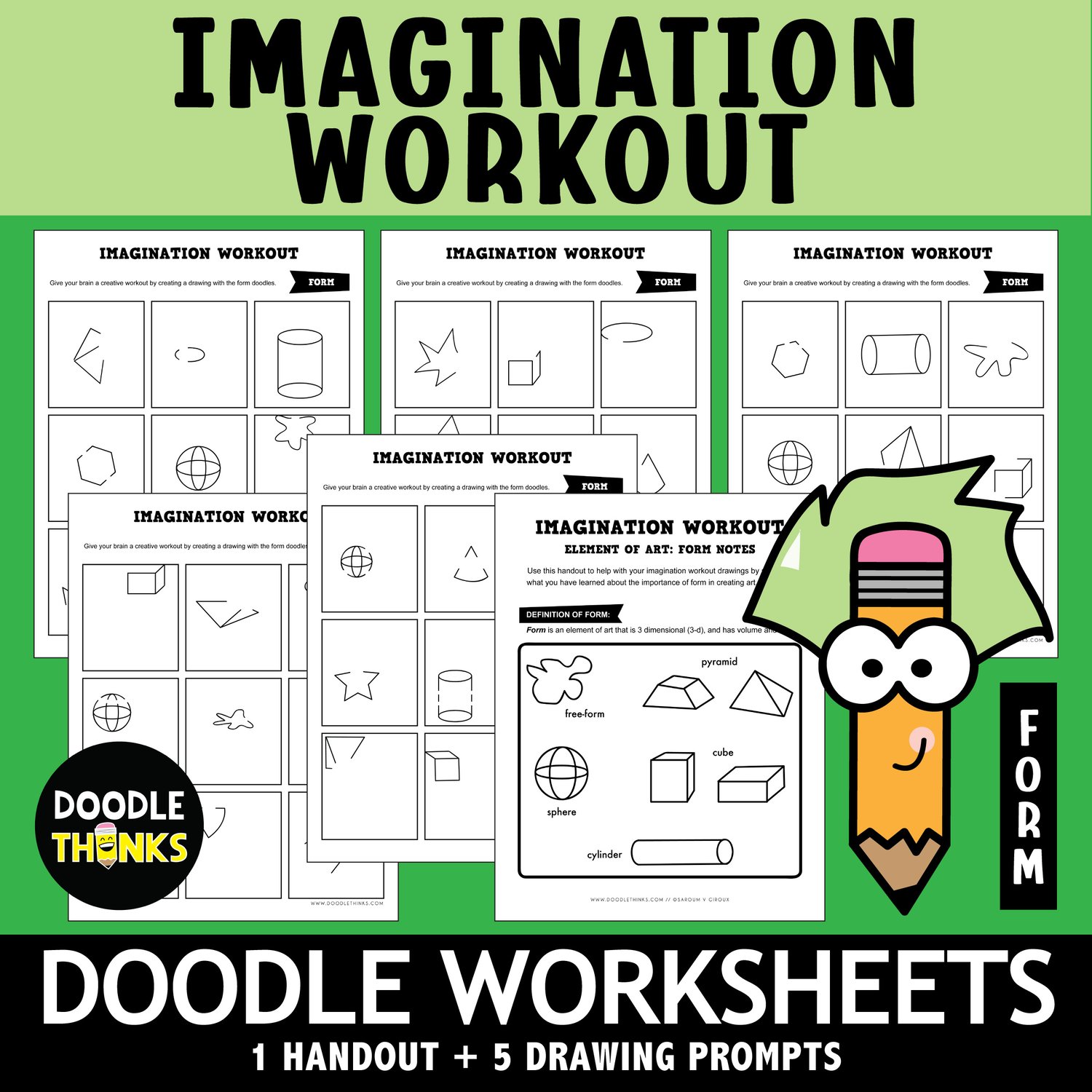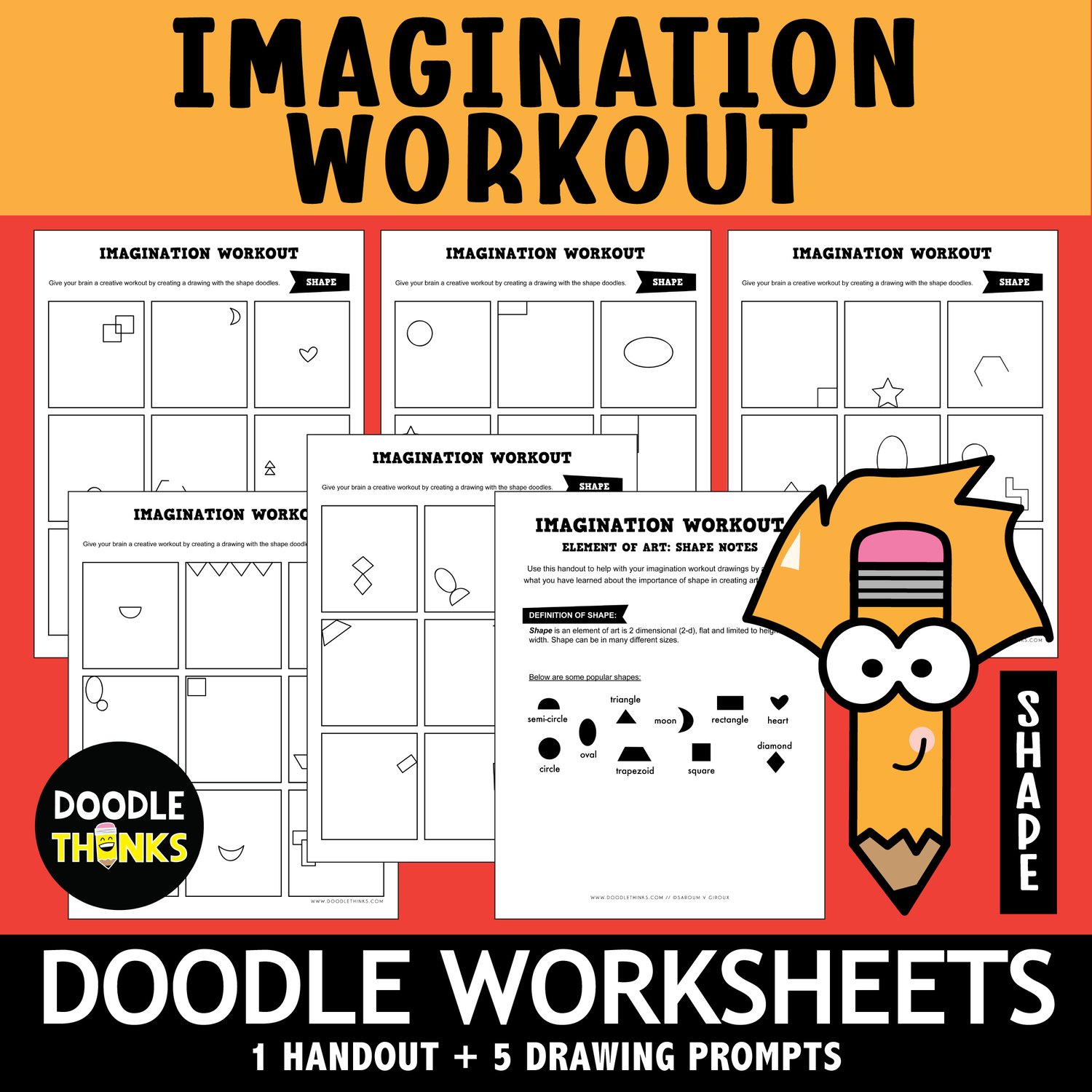 The 7 Elements of Art Imagination Workout Bundle | Art Lessons and Handouts
On Sale
Enjoy The 7 Elements of Art study and imagination workouts by using this resource as unit studies or art lessons. There are 35 no prep printables with 9 mini drawing workouts on each page for your student(s) to stretch his or her imagination, while nurturing creativity and problem solving skills. There are also 7 handouts/visual aids that may be used for a short art lesson. Fun for any age but I recommend using these with 1st grade or higher!
Included in this download:
7 Value Handout/Visual Aid
35 Pages of Mini Imagination Workouts
Not Grade Specific, Classroom and Homeschool Use. 42 Printable Pages.
Like this listing? Grab the freebie sample at Doodle Thinks blog HERE. Check out more IMAGINATION WORKOUTS.
For more creative ideas and freebies:
Terms of Use:
Files are for personal use or educational purposes only and they cannot be redistributed (posted for others), copied, or sold. All graphics, unless otherwise stated, and resources are creative property of Saroum V Giroux. Please view my complete TERMS OF USE for more details. Have fun drawing!