FEEL GOOD
On Sale
£0.00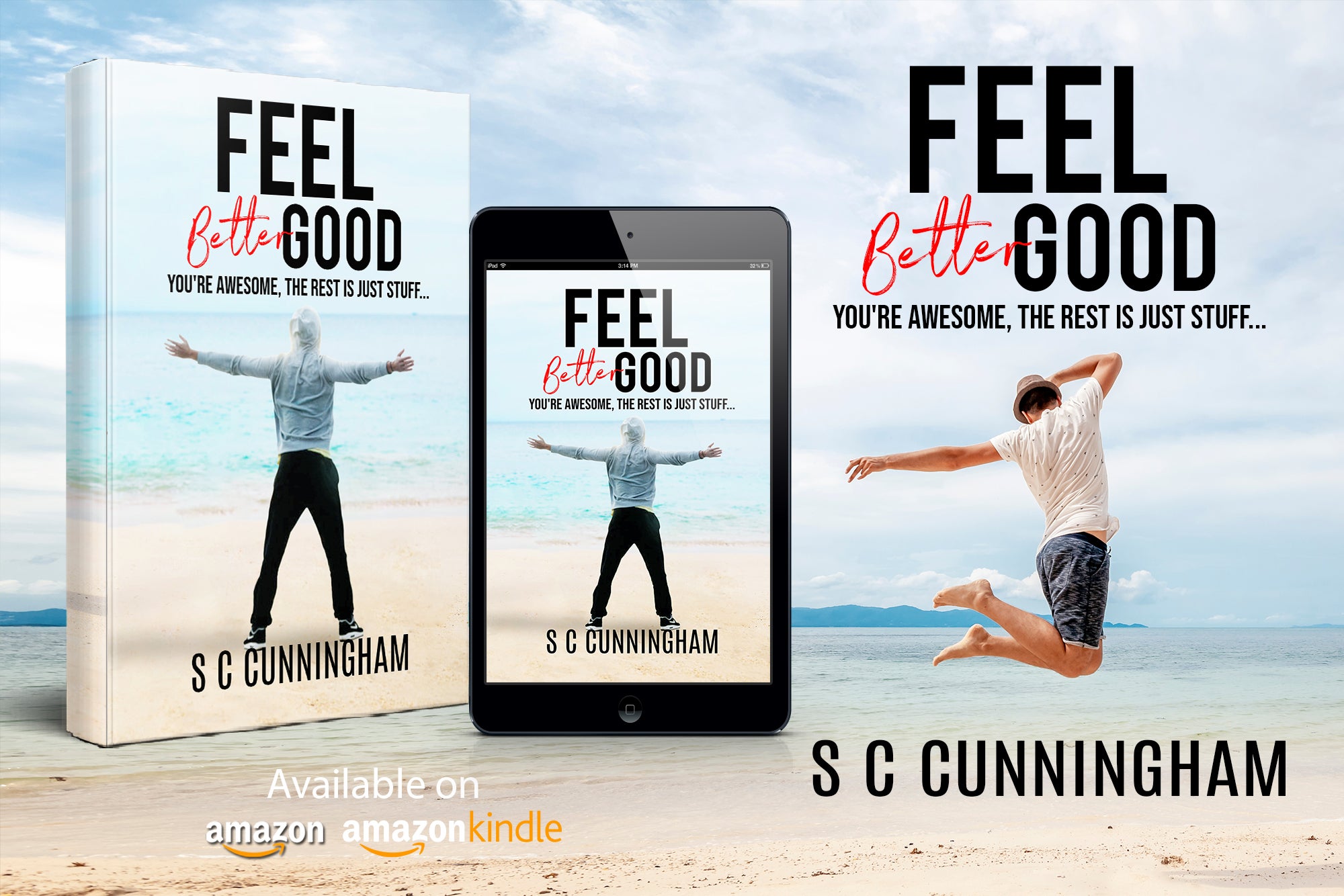 💫 Limited time only $0.00💫
Feeling sad or low is a normal response in these crazy stressful times. The escalating momentum of life takes its toll on our well-being, sometimes resulting in anxiety, mental exhaustion, depression, self-harming, and suicide.
We are not alone, over 30% of the population experience mental health issues at some stage in their lives - children, students, and adults. Stigma, lack of support, and funding can leave us to deal with the symptoms on our own.
The good news is that there are a few simple ways we can take control and start feeling better. The Feel Good easy-step guide offers a plan on how to jump-start the happiness process. From facing the fears, putting life into perspective, altering thought processes, making small lifestyle changes, distracting ruminating thoughts, taking more you-time, and getting support from professionals. 
As pages of words can overwhelm, Feel Good is short, succinct, and easy to scan. Something to return to again and again when needed, to remind us that we are not alone, it will be ok. 
(For 3-12yrs, check out the fun adventures in 
Ginormous Jo's Worry Detective
, of
The Ginormous Series
children's books - child anxiety, worrying, mental health, wellbeing.)
REVIEW
"Such a sweet short book to help you when you most need it!"
"As a person who struggles with depression and anxiety, this book felt like a gift."
"When I feel down or sad it's difficult to grab a book, each page feels too long, but this one had short paragraphs with the main message and a sprinkle of positivity on each page."
"It includes the necessities, and what a person needs when going through a tough time. It talks about burnout, happiness, sadness, activities, and much more. It includes the importance of journaling, and arts and has different techniques on how to calm anxiety, and how to build patterns of happy thoughts."
"This is a KIT for helping yourself because no one can help you unless you want to get better!"
ABOUT AUTHOR
Multi-genre Author S C Cunningham writes supernatural crime thrillers, steamy romance, children's educational books, and how-to guides (writing, mental health).
An ex-model, British-born of Irish roots, she married a rock musician and has worked in the worlds of music, sports, film, children's charities, celebrity management, and law enforcement (CID Crime Investigator, Major Crime Team Intel Analyst, Wanted & Absconder Unit, Victim Support).
BOOKS by S C CUNNINGHAM
The Fallen Angel SeriesThe David Trilogy  The Ginormous Children's Series  The How-to Series
CAUSES
Justice - Veterans - Mental Health - Domestic Abuse - Child, Animal, and Planet Protection.
WEBSITE sccunningham.com