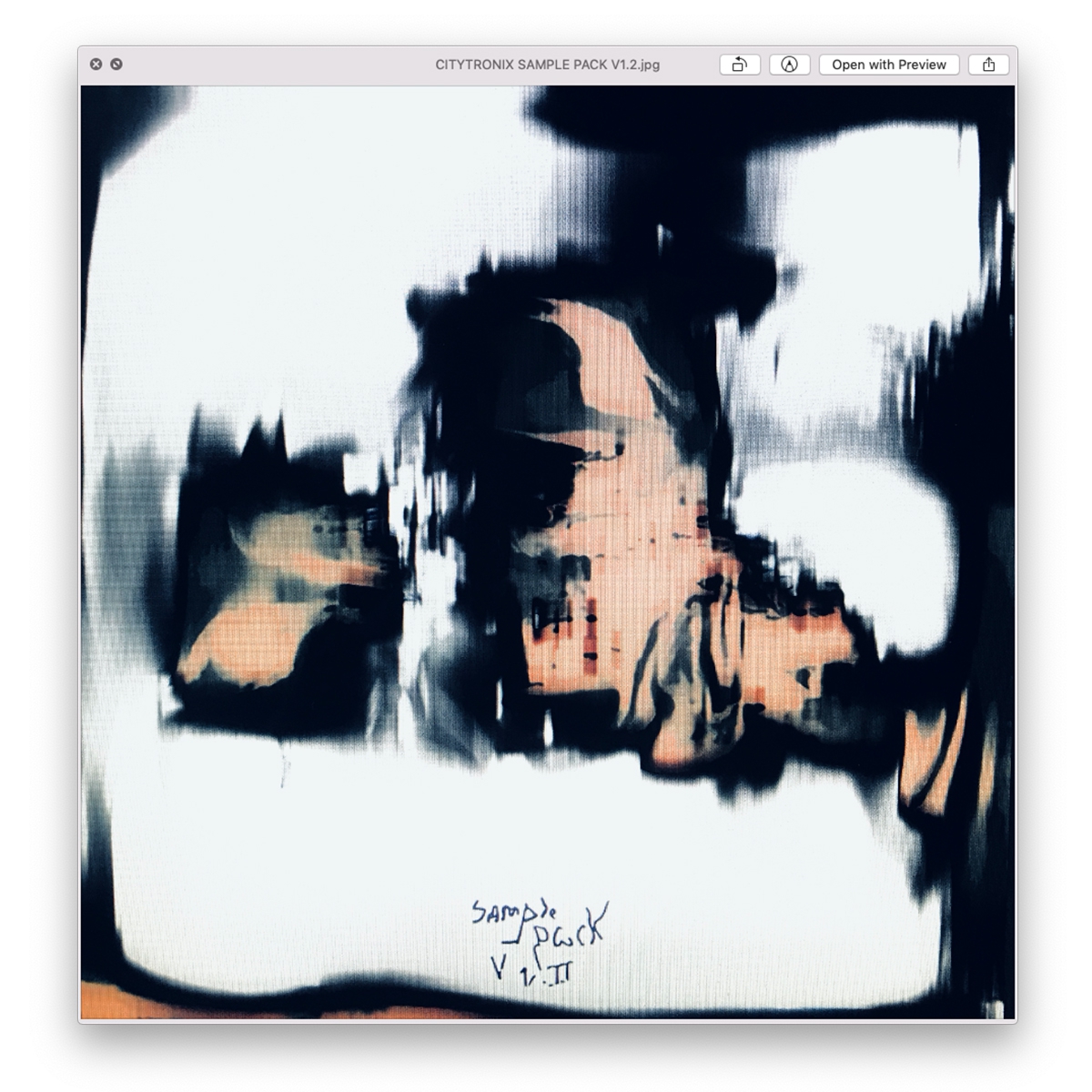 Sample Pack V 1​.​2
On Sale
Releasing a new set of sounds for your production and editing needs. Feel free to incorporate and implement them in whichever fashion you like!
1.2 sample pack, an extension of it's predecessor! You could consider this to be an add-on...
with 65 new samples
imported, ranging from kicks, percussion, sfx, vox, music loops and drum loops. (demo reel included).
initially released October 18, 2019 via Bandcamp
Production, mixed and mastered by Jameson Hodge (immense thanks!) and myself, demo reel also arranged and edited by myself.


Refunds are elligible on this product page if you have bought the 'Sample Pack + V 1.2' instead, please refer to citytronix@gmail.com and notify within 2 weeks since purchase. Please provide your paypal email and you shall recieve a refund within 48 hours. If there are any remaining issues regarding transactions or have any enquiries, please also refer to same email address.