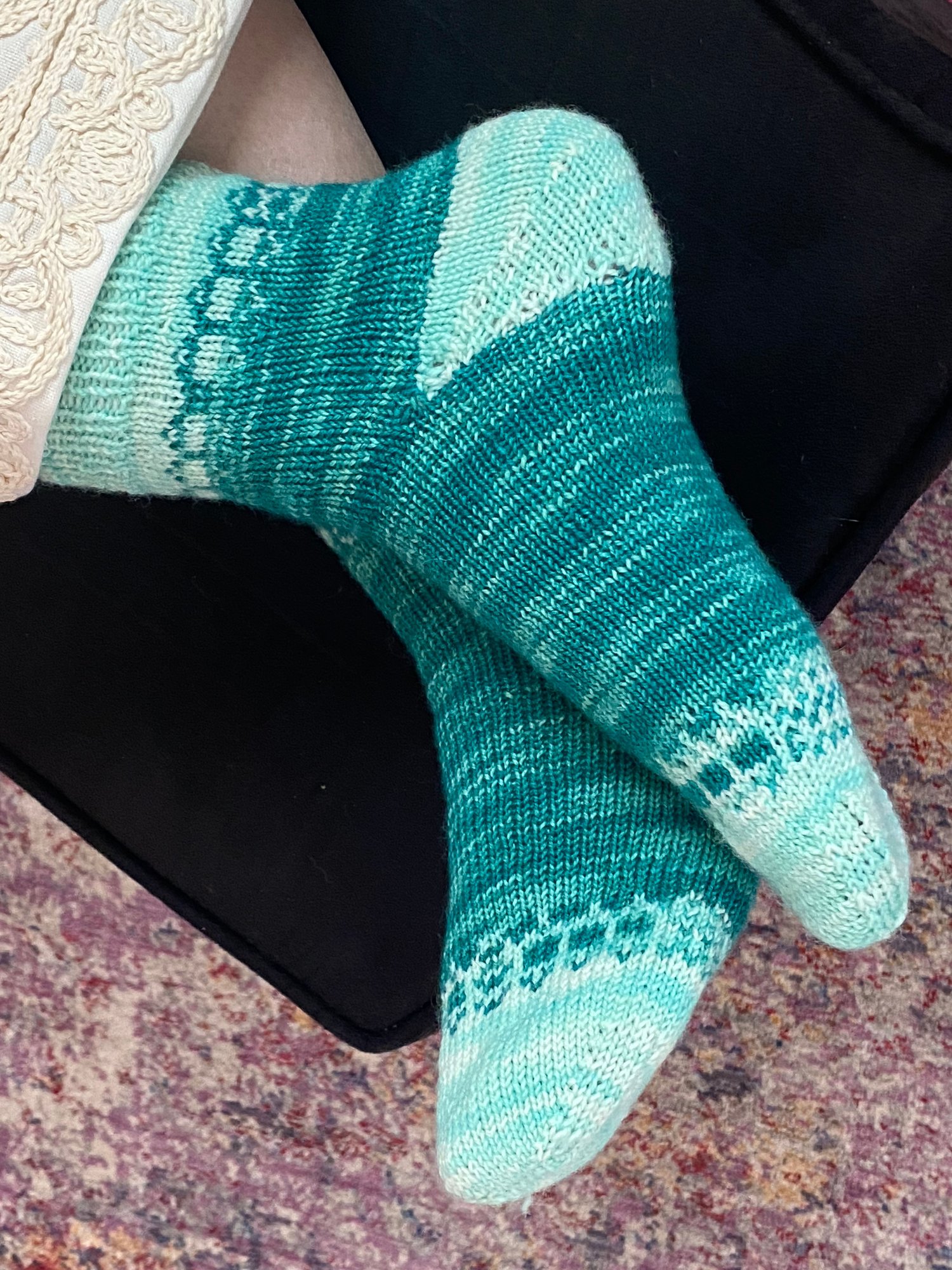 SockStar Vol.3: Sock Duos Knitting eBook
I hope you get lots of ideas as you thumb through this book! It's been almost 5 years since we did our last SockStar.
I wanted to design a sock pattern book, but I didn't want to make it like all the rest. I thought you all would expect something different from Knotions – and you should!
We give you patterns for 3 socks, but every pattern gives you both a top-down and a toe-up version! You can choose to make both socks in the same direction, or you can do one of each, like we show you here. You can use the same colors for each sock, or reverse them like we did with one pair here.
Every sock uses our special heel – called a Pineapple Heel. It's a type of short row heel, but it's much roomier! If you have a favorite heel, you're welcome to replace it here. And I get it – I often do my preferred heel or toe, regardless of what the pattern says.
I hope it was worth the wait.