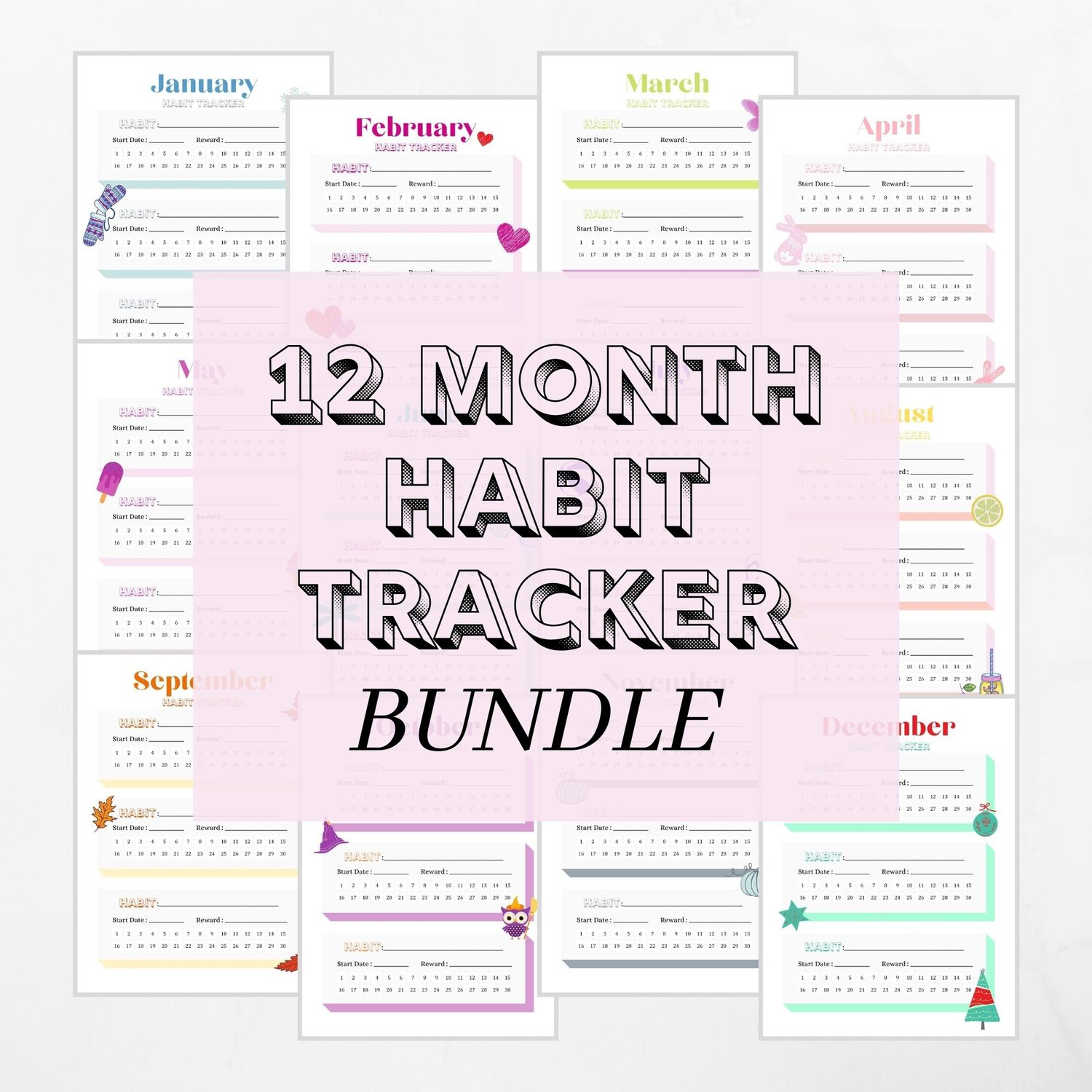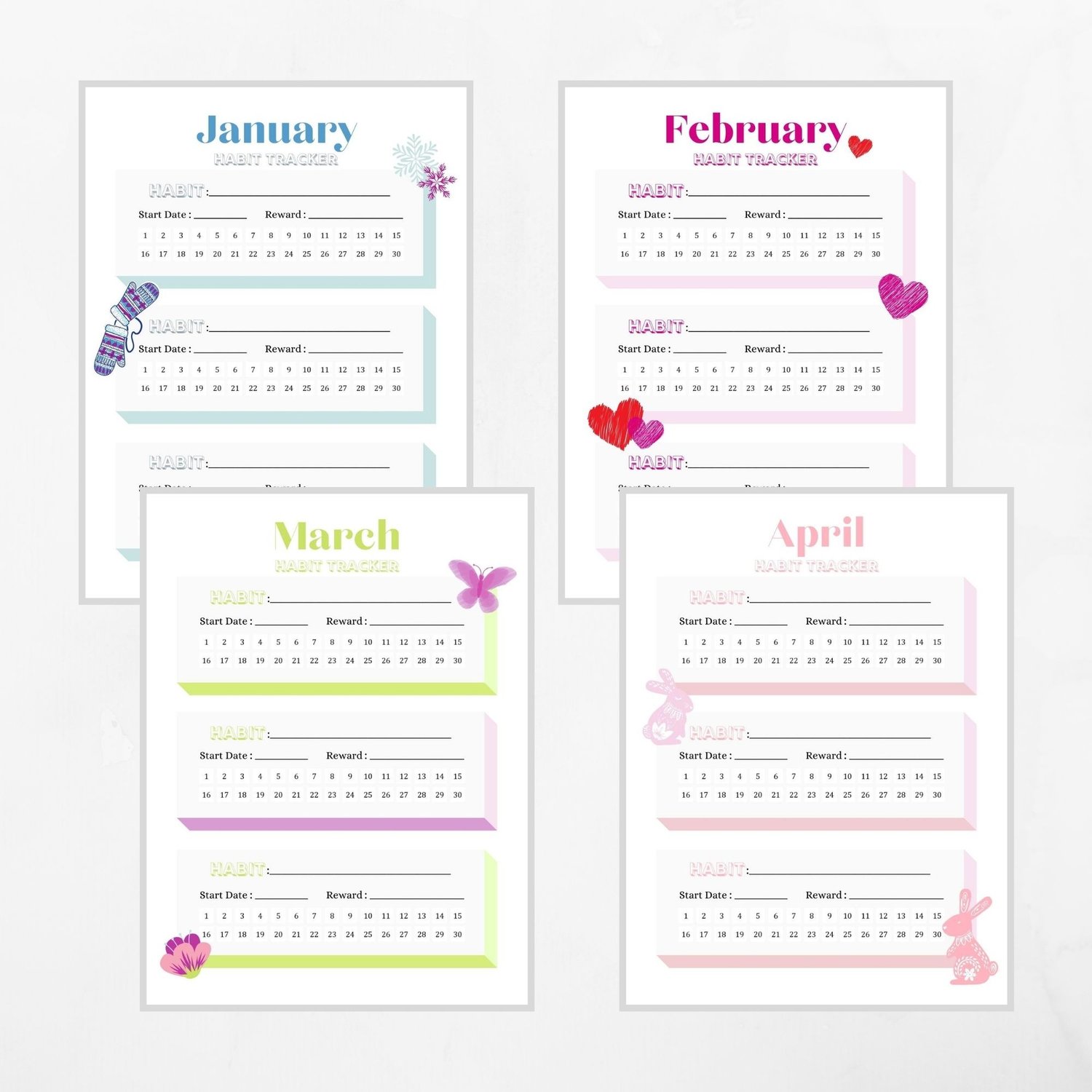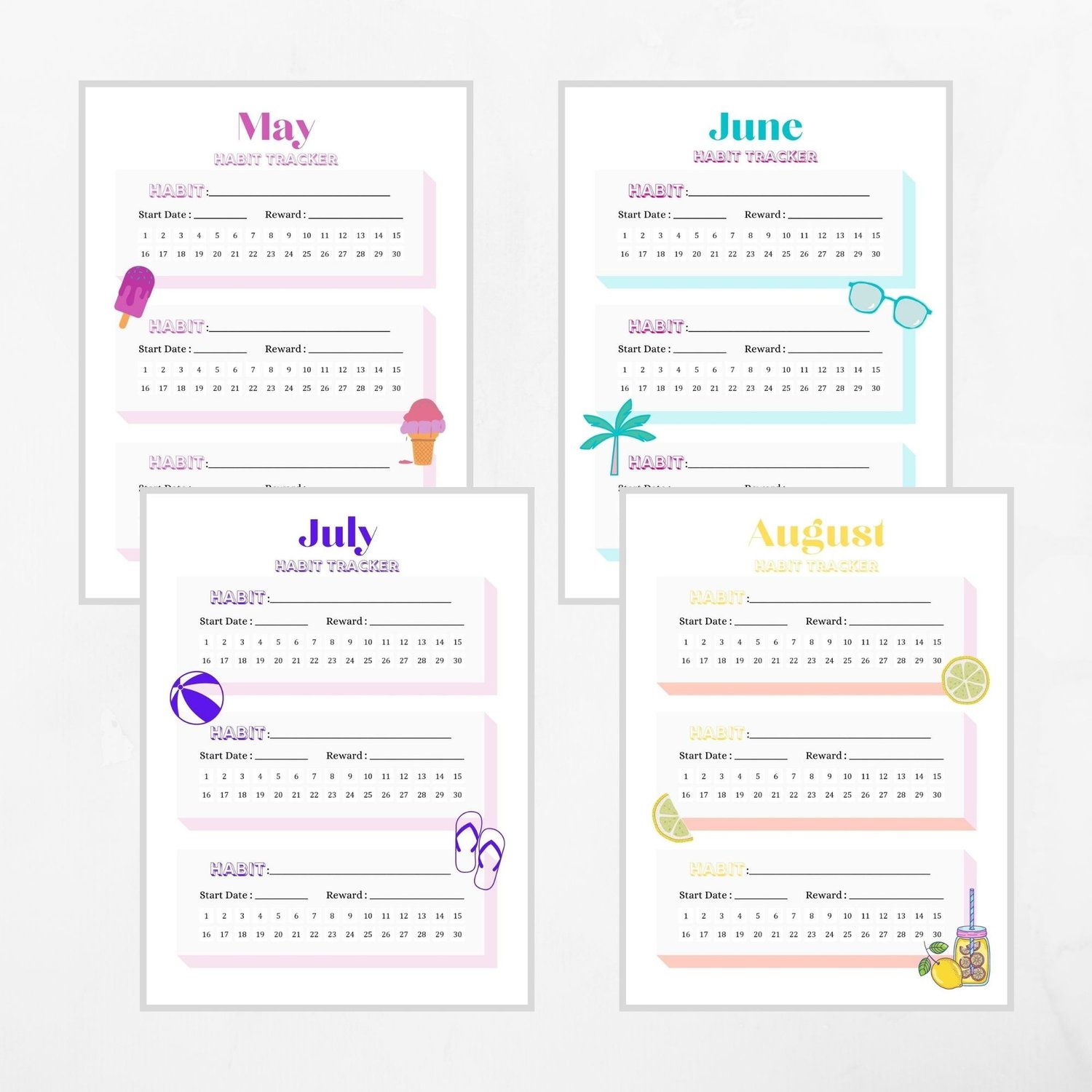 12 Month Habit Tracker Bundle
On Sale
12 monthly printable habit trackers for the whole year. The best way to create new habits is to have a visual reminder. Good habits solve problems and help you achieve your goals. Performing little tasks every day compounds into big results later on. Track your healthy habits for the entire year with these printable habit trackers.

This printable comes in US Letter 8.5x11 size, you will receive them in a single PDF file.

Use this printable to:

1. Focus on your 3 main goals for the month.
2. Hold yourself accountable.
3. Have a daily reminder.
4. Finish the 30 days with new awesome habits!


To start a new habit use these steps:

1. Set your intentions.
2. Start out small!
3. Create visual reminders.
4. Link new habits to current habits (doing one triggers the other)
5. Don't expect perfection.
6. Be patient and consistent.


PRINTING:
- Colors may vary according to your printer
- Go for 'Actual size' or 'Scale 100%'

Return Policy: Digital products are not eligible for returns.