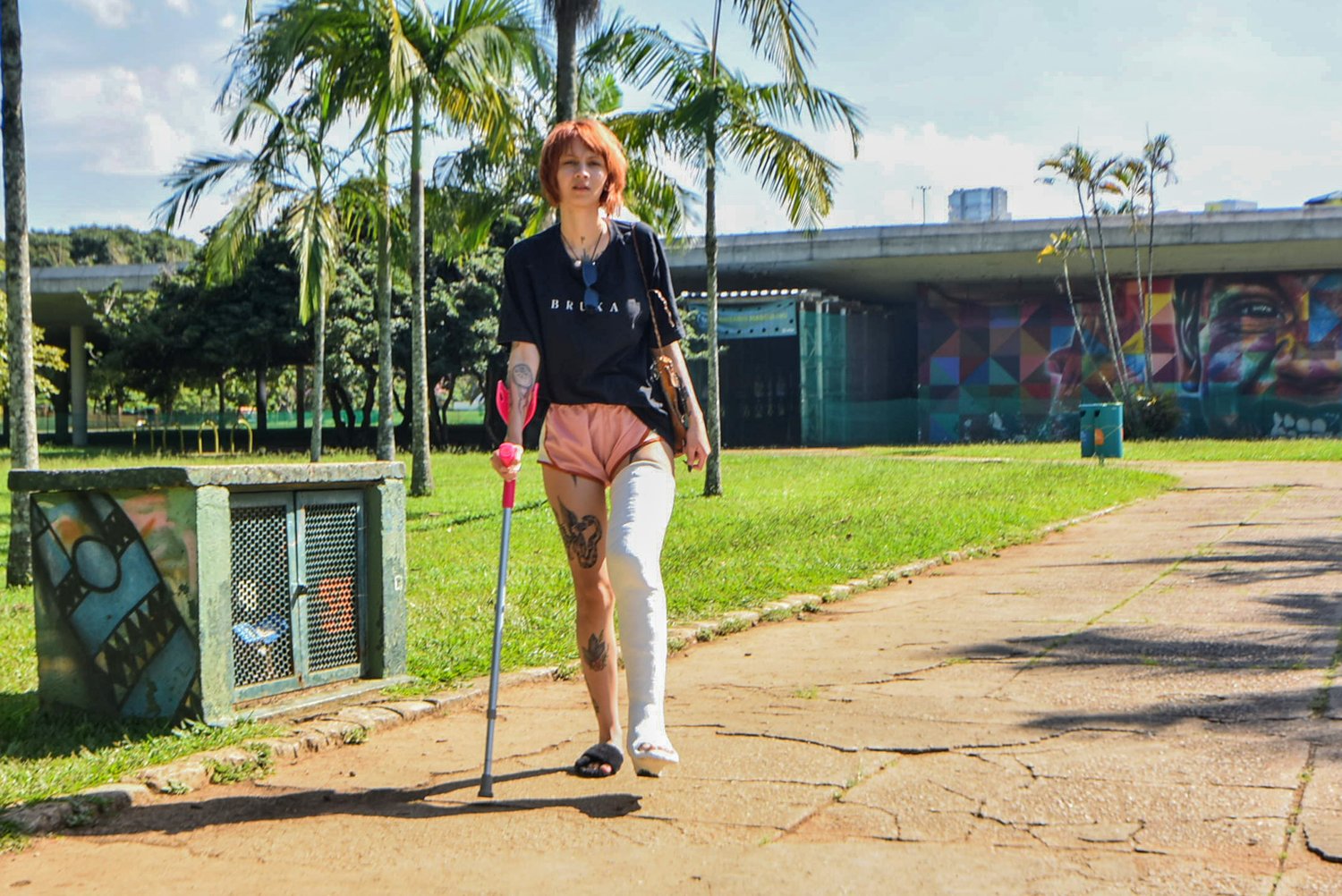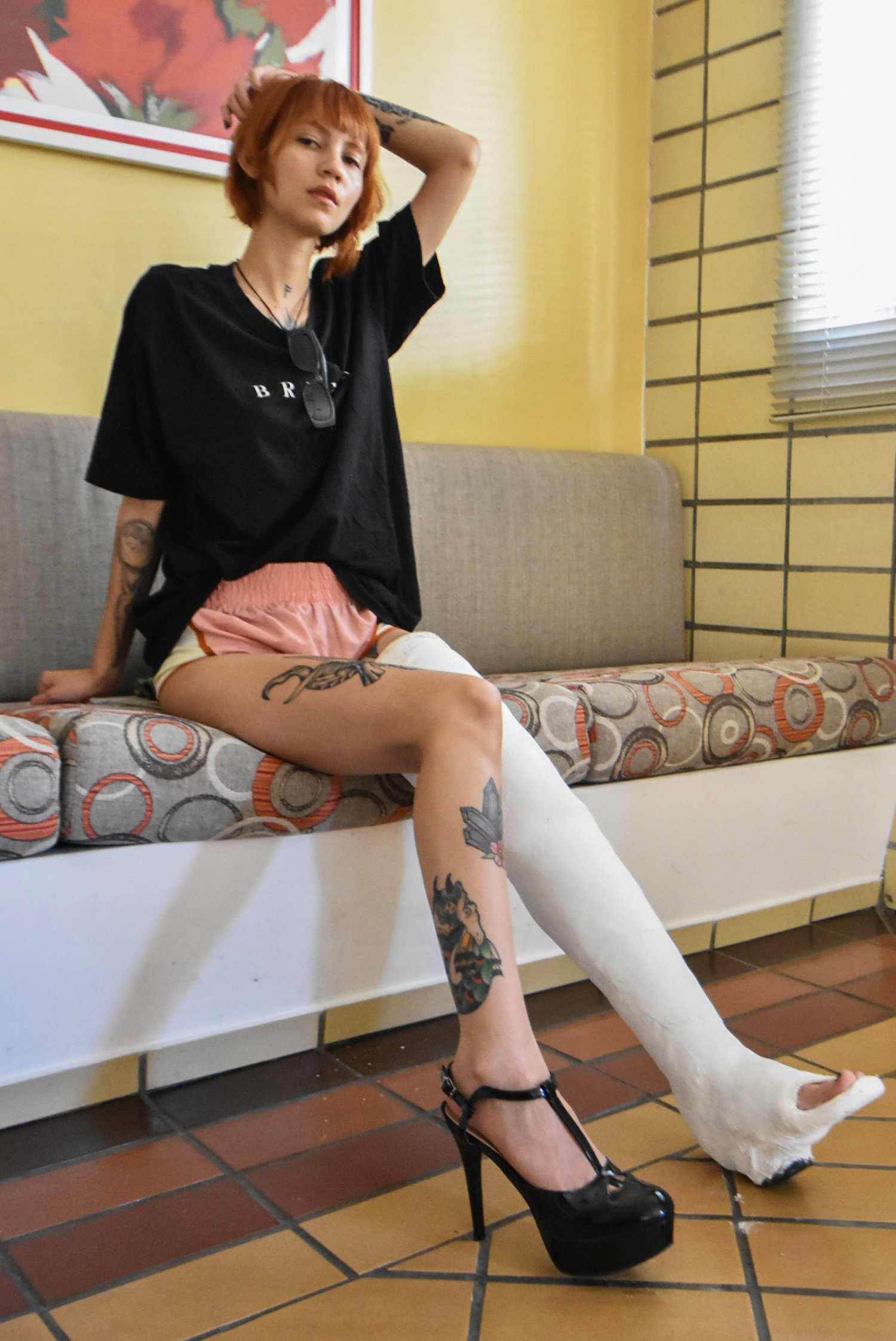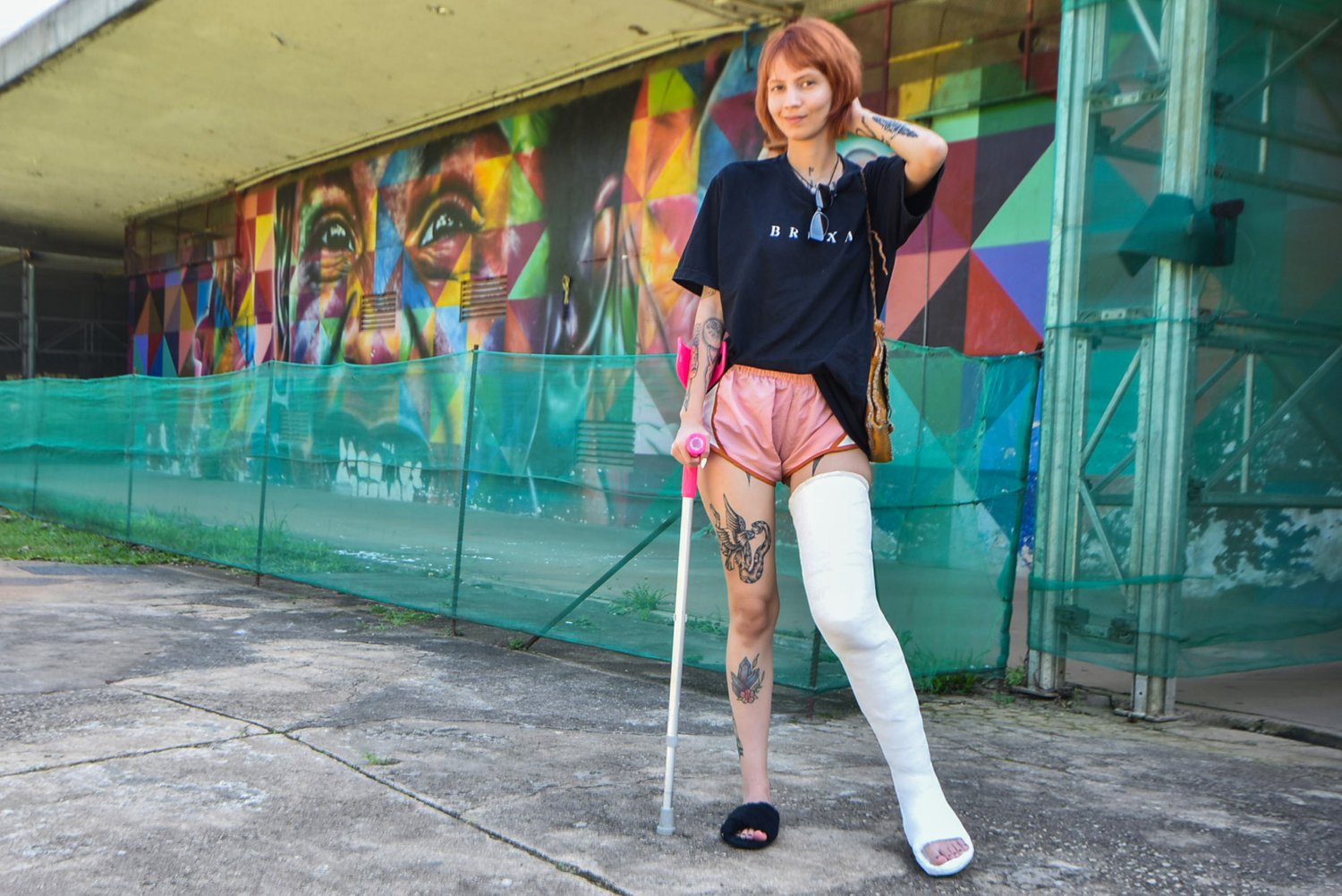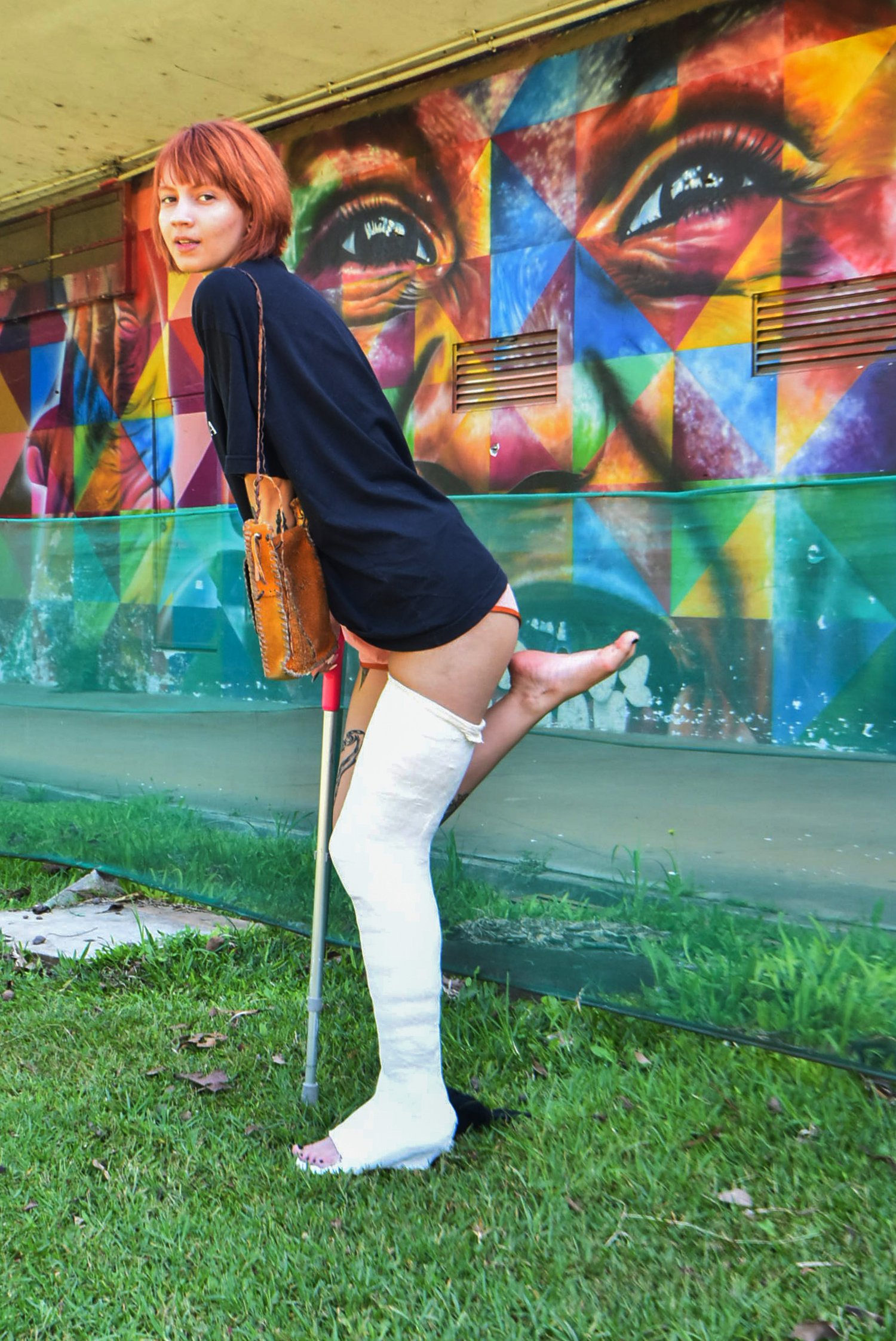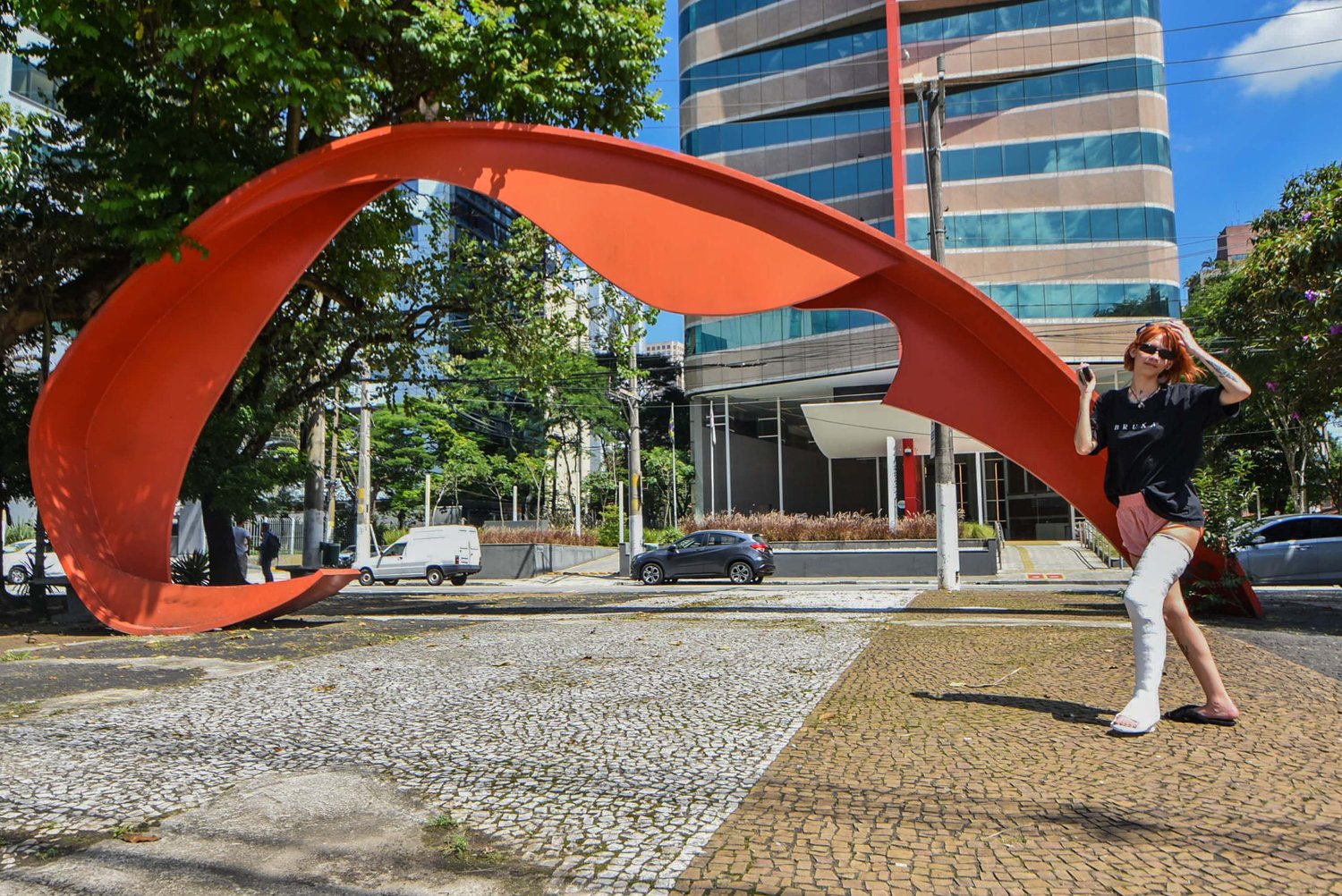 Emanuelle 03 - High Heels 15 cms , Ibirapuera park - big square outdoor scenes
Preview
Emanuelle 03 - High Heels 15 cms , Ibirapuera park - big square outdoor scenes 
---
Second day in São Paulo, lingerie model Emanuelle will visit the main park in São Paulo, the Ibirapuera park.
Before leaving, she wants a challenge, which is to wear her 15 cm stiletto heels around the building where she is staying.
She is very fond of podiatry and before putting on the heels, she gives her feet a beautiful massage and puts on her heels with great care and delicacy.
She using heels and crutches walks with great difficulty and looks very sexy with those mega high heels. After that she puts on her flat sandal and walks to the park.
She with her beautiful LLWC arrives at the parking lot, gets out of the car and uses a crutch to help her walk through the park.
She draws a lot of attention because she is wearing little shorts and a beautiful cast on her leg. Walking through the park, she goes for a cold one and enjoys coconut water. She makes the purchase, sits in a pleasant shade and enjoys her Coconut Water with the beautiful view of the park in the background.
You will visit some of the works and sculptures in the park and as you walk you will see many looks at your beautiful plaster.
She caresses your toes, makes a very tasty exhibition and attracts looks.
After this beautiful walk, she still wants to visit a very urban area of ​​São Paulo and goes to a large square where, now with more freedom and walking
It's 25 minutes with scenes from:


- wearing a 15 cm high heel
- walking on crutches and high heels
- going to a busy park
- showing off with your feet
- walking with difficulty
- showing off and making faces and mouths
- doing footwork scenes
- walking walking
- going to a very busy square
- tanning the plaster.