Accounting Grade 9 - Quizzes - Teacher package
On Sale
Preview
South African customers:
Click here
to order via
Payfast.International customers:
   Proceed to checkout via
Paypal.
Grade 9 Accounting Quizzes teacher package. It can be installed on 5 computers, mobile devices or phones.
The interactive quizzes can be downloaded on any mobile device. Look under downloads, the zipped folder should be automatically extracted when you click on it. Locate the unzipped folder, and click on the html file. The quiz will appear.
The student must complete all personal details first before attempting the quiz. The quizzes comprise of a number of questions and a time limit to adhere to. Follow the instructions and submit quiz. Results will be e-mailed within a couple of hours to the e-mail address that was provided.
Once downloaded, locate the files under downloads or file folder. A download page will be e-mailed to you.
These quizzes cover the following topics:
🔺1)   Accounting Theory & Definitions
🔺2)   Accounting Equations
🔺3)   Subsidiary Journals 
🔺4)   Posting Subsidiary Journals to the General Ledger
🔺5)   Balancing the General Ledger and preparing a Trial Balance
🔺6)   Creditors Ledger, Debtors Ledger & Introduction to Bank Statements
🔺7) Petty Cash
🔺8) Mark-up's and Gross Profit percentages
🔺9) Financial Statements
🔺10)Interpretation of Financial Statements & ratios
These quizzes test all the sections thorougly and will provide the teacher with valuable information to address each learner's needs individually. The quizzes can be attempted an unlimited number of times.
For more Accounting content: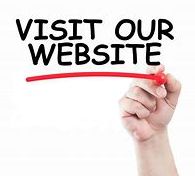 *No refunds for Downloadable files.