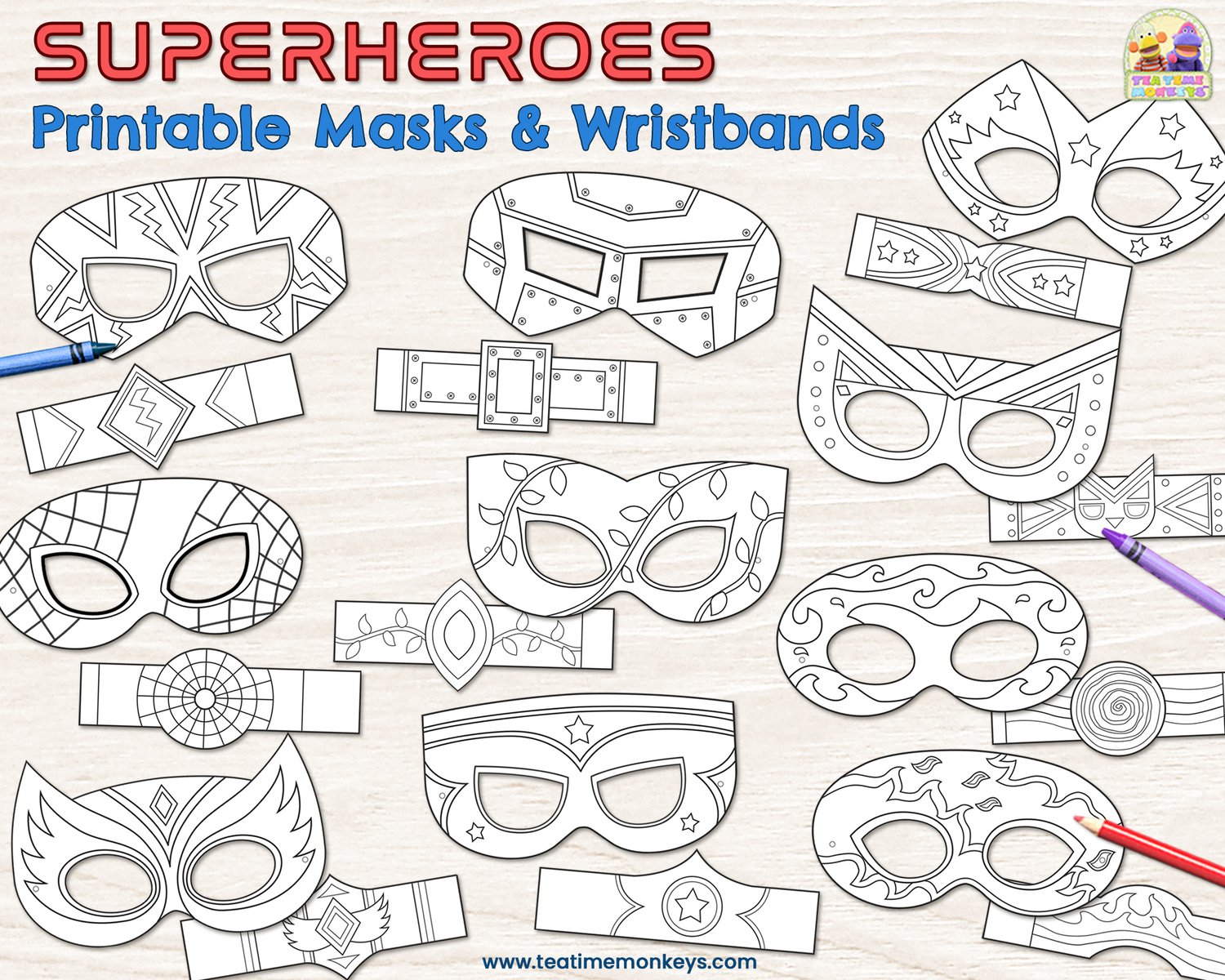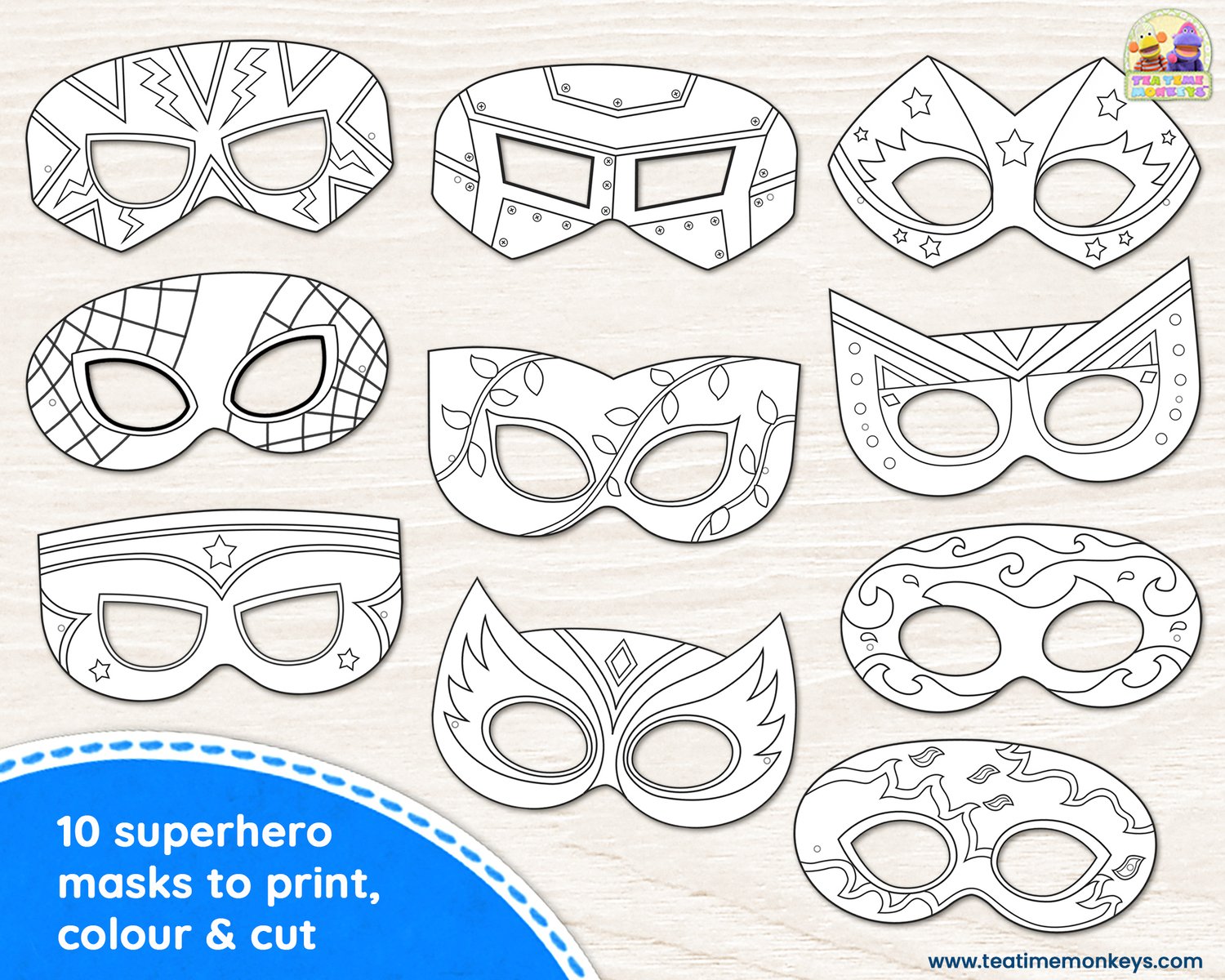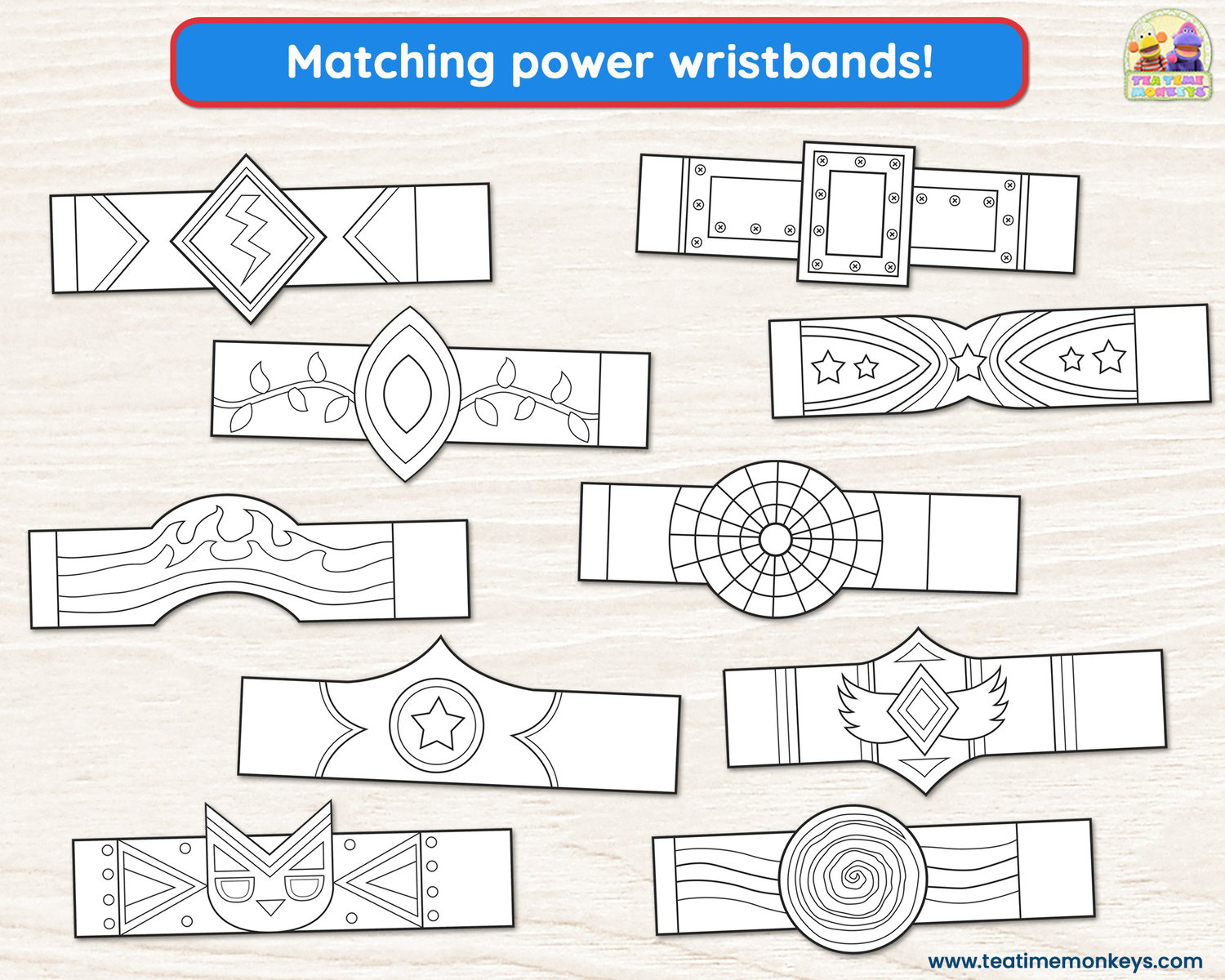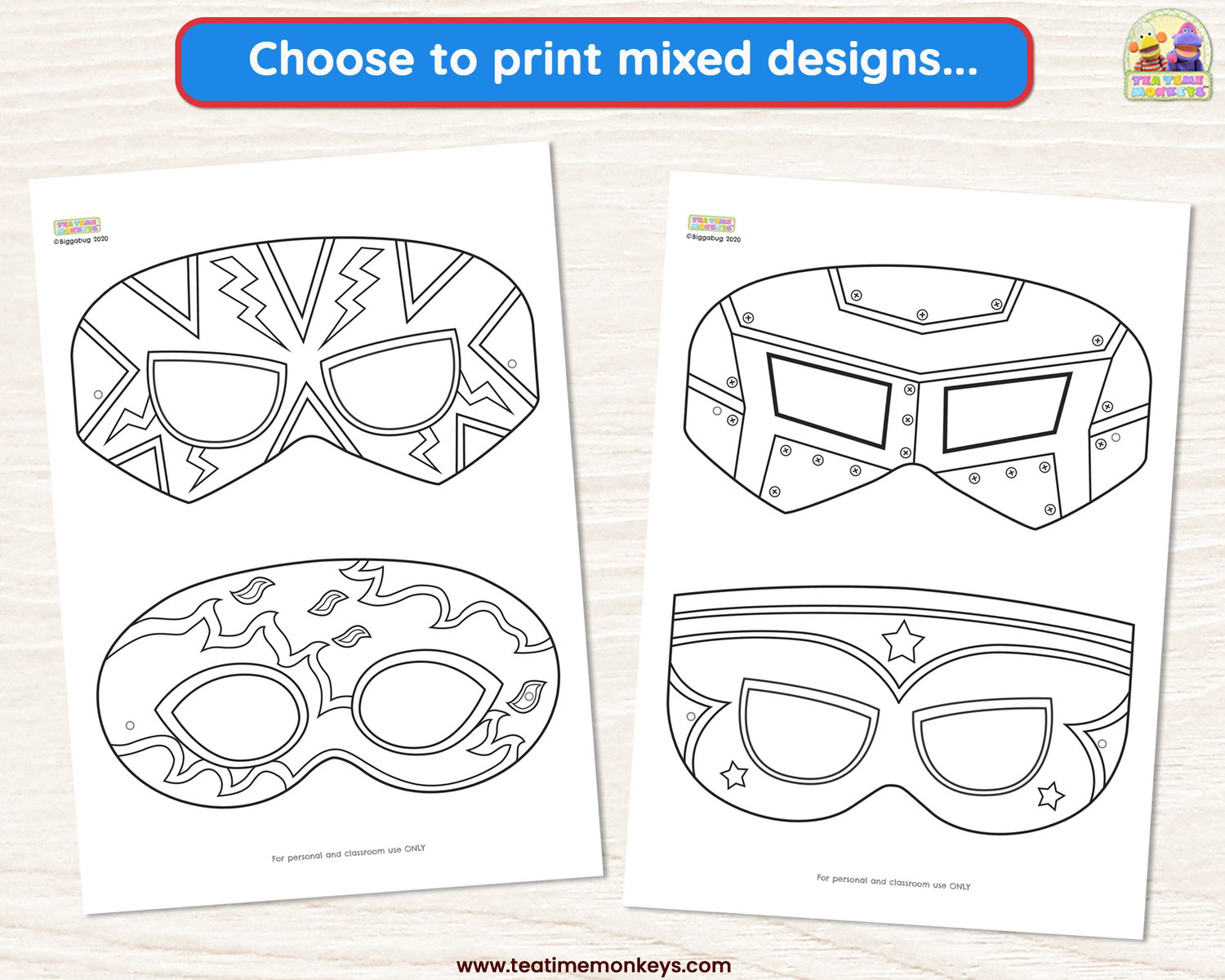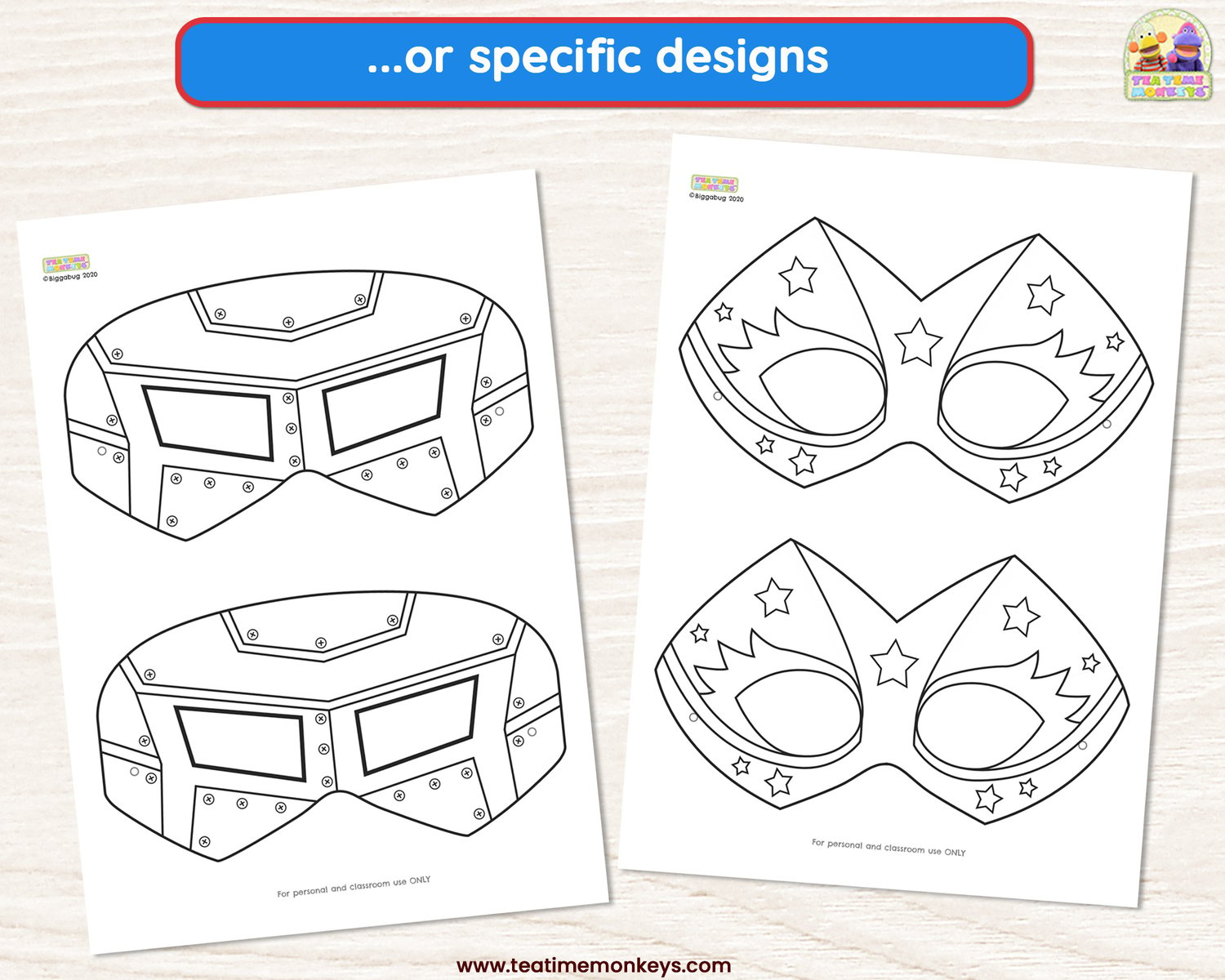 SUPERHERO Masks and Wristbands FOR COLOURING
On Sale
Do your kids love superheroes? Then these super-cool superhero masks to colour and decorate will be a HUGE hit, because they also come with matching power wristbands for kids to really get into playing the role! 
These are original designs inspired by some well-known superheroes. 
Perfect for
:
Superhero themed party "craftivity"
Role plays, dressing-up and drama
Carnival activities
There are 10 superpowers to choose: 
lightning power, fire power, water/ice power, plant power, star power, cat power, bird power, spider power, and metal powers.
YOU GET:
10 SUPERHERO MASKS IN BLACKLINE FOR COLOURING
10 SETS OF MATCHING POWER WRISTBANDS
PDF files with two designs per page  - if you want to print a mix of masks/wristbands
PDF files with a single design per page  - if you want to print specific masks/wristbands
TIPS SHEET - with advice on printing and making the masks and wristbands
The masks have simplified shapes to make cutting out easier and guides to show where to attach the elastic. To save paper there are two masks per page. 
**THESE MASKS ARE ALSO AVAILABLE IN COLOUR: SUPERHERO Printable Masks and Wristbands**

Songs, videos, crafts & other free resources on our website!


Original illustrations by Tea Time Monkeys! © 2020 Biggabug