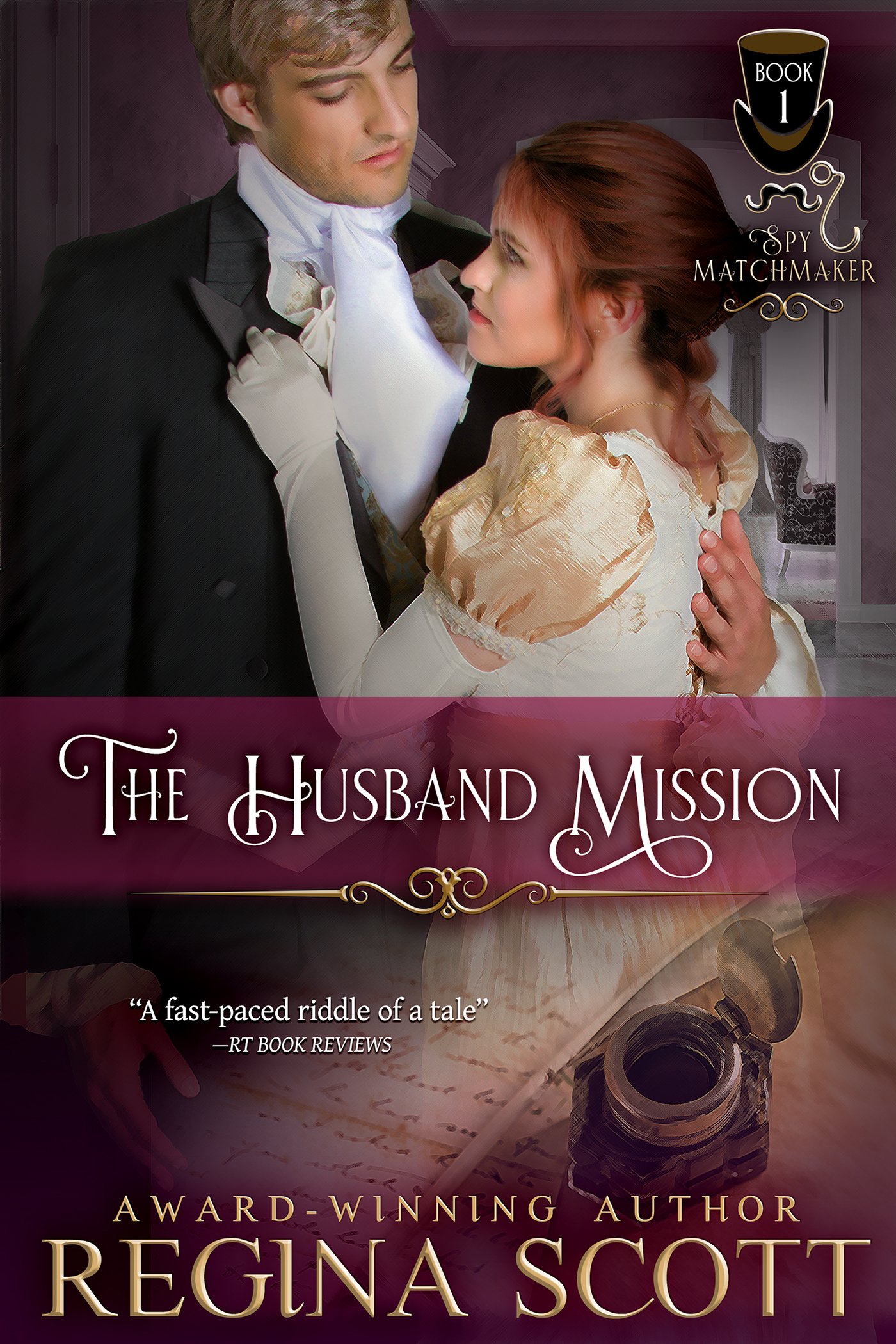 The Husband Mission
On Sale
When finding a husband is the mission.

Katherine Collins is on a mission. With no means and few prospects, the spirited spinster is financially beholden to her stepsister Constance, who stands to inherit a large fortune--if she marries in the next six weeks. What better than to present Constance with the perfect husband, Alexander Wescott, Lord Borin? After all, Katherine has been spying on the handsome, wealthy viscount, just to make sure he's the man she hopes.

Alex cannot understand why he's under surveillance, but it seems to have something to do with the intriguing Katherine. Rejected for service by England's spymaster and encouraged to set up his nursery instead, he ought to be searching for a wife. But what wife can compare to the excitement of international espionage? Unless, of course, she's up for a little espionage herself.

If you like sweet, witty Regency romances with a dash of intrigue, then you'll love Regina Scott's first book in her Spy Matchmaker series.

"Regina Scott pens a fast-paced riddle of a tale…Her excellent cast of characters brings great charm and humor to this romantic romp." RT Book Reviews

Start the adventure today. The Spy Matchmaker: all the intrigue of love.

This ebook comes with epub and mobi formats and can be delivered from PayHip or BookFunnel. You may receive an invitation to download from both. BookFunnel offers technical support for loading onto your device.