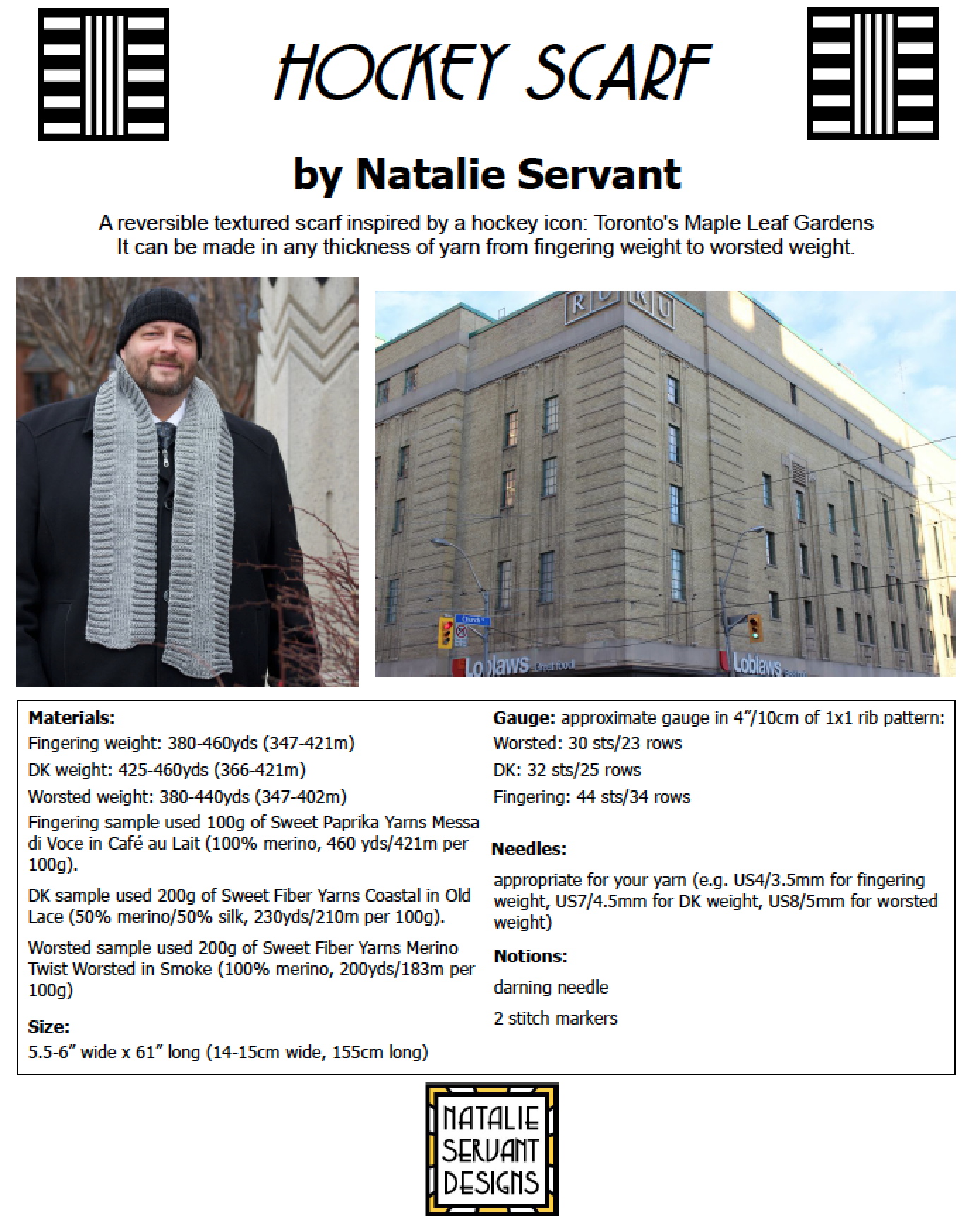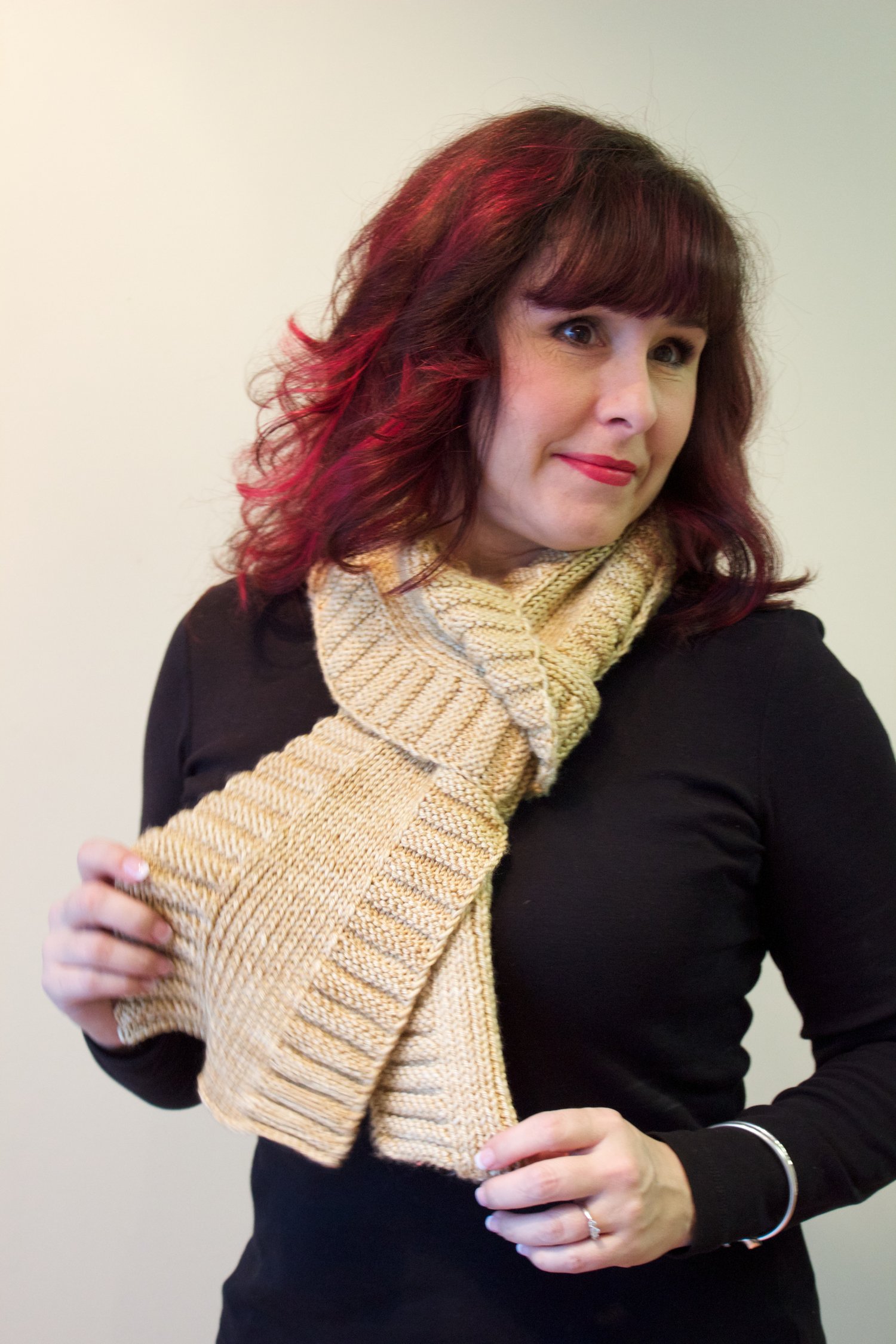 Hockey Scarf Pattern
On Sale
This textured reversible scarf is part of a series of 12 patterns that form my Canadian Art Deco Knits e-book. You can buy them individually or as part of the e-book.

The texture was inspired by the corners of Maple Leaf Gardens in Toronto. It is worked with simple short rows and ribbing to form a completely reversible squishy scarf.

The pattern is written for fingering weight, DK weight, and worsted weight yarn.

Gauge: fingering, [DK, worsted] in 4" of 1x1 ribbing: 44[32, 30] stitches and 34[25, 23] rows

Fingering weight sample: 1 skein (100g, 460 yds/421 m) of Sweet Paprika Yarns Messa di Voce in Café au lait.

DK weight sample: 2 skeins (200g, 460 yds/421m) of Sweet Fiber Yarns Coastal in Vintage Lace.

Worsted weight sample: 2 skeins (200g, 400 yds/366 m) of Sweet Fiber Yarns Merino Twist Worsted in Smoke.

Stitches used: knit, purl, wrap & turn, k2tog, p2togtbl

Further pattern details (yarn, size, gauge) can be viewed in the second picture.