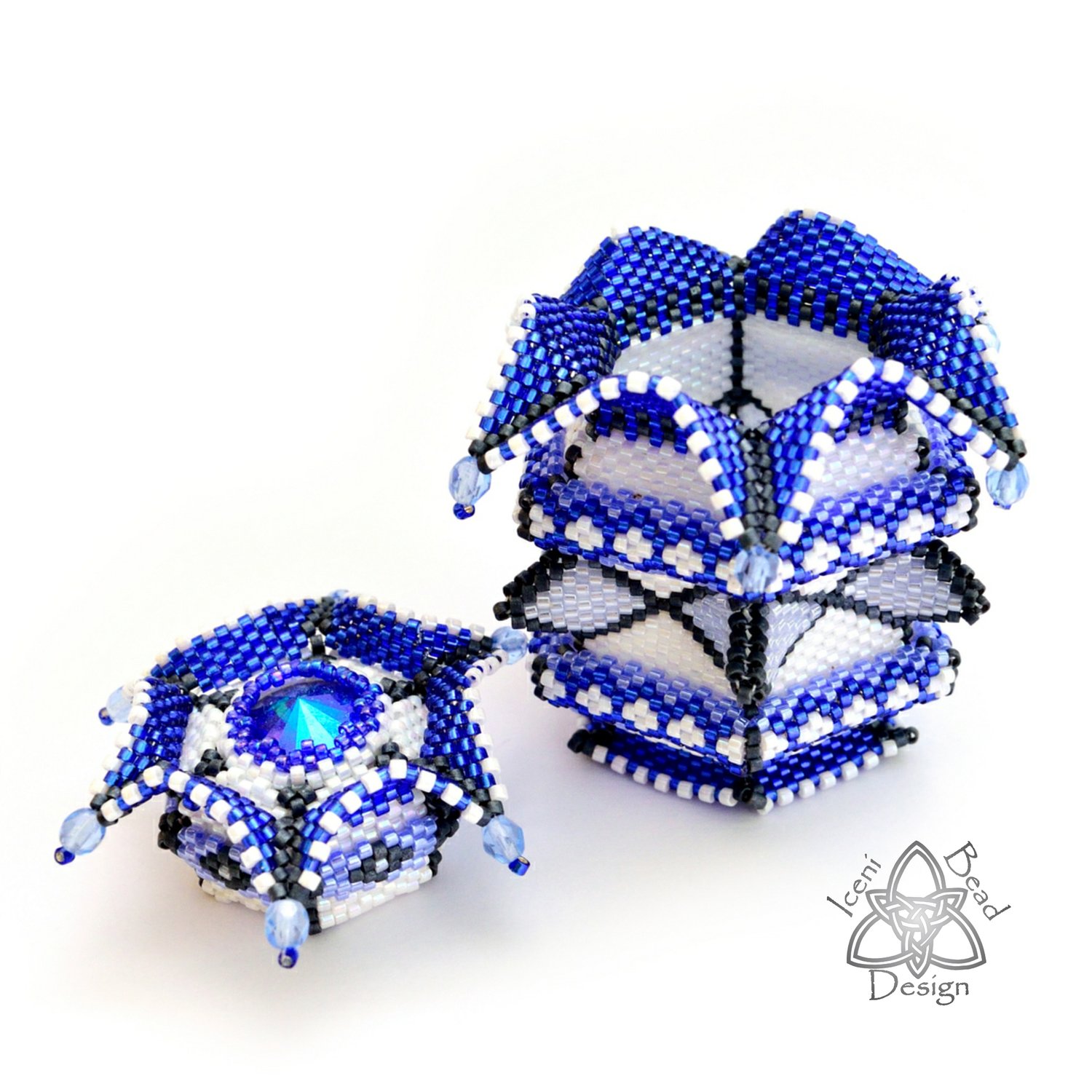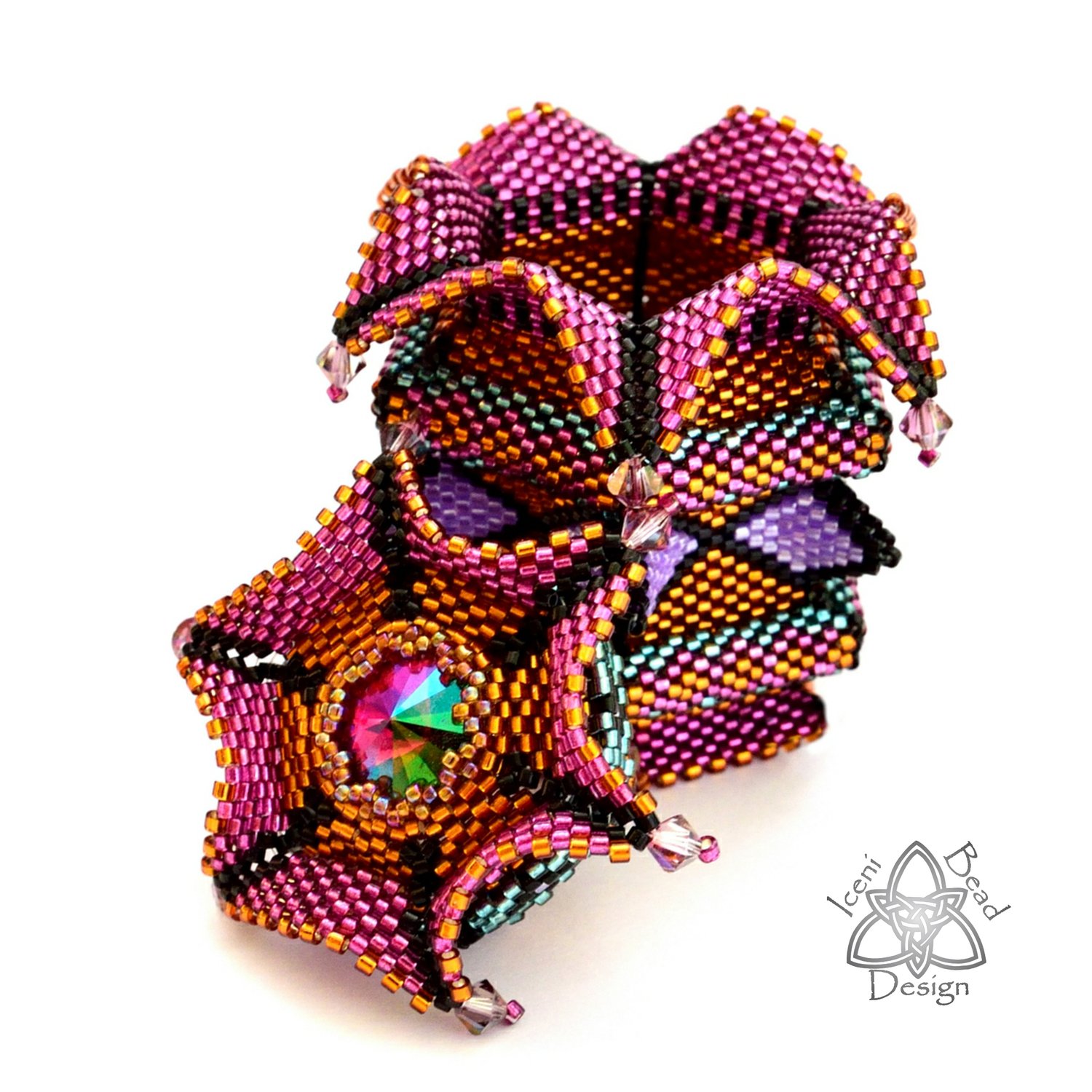 Willow Pagoda Beaded Box
On Sale
£7.50
This is a beading PATTERN only, you are not purchasing the ''Willow Pagoda Box" with this listing.

This little lidded pot started out as an experiment in shaping and layering, and was orginally intended to be square. However, it was far easier to make a six sided shape with a 14mm rivoli, and this is the result of what that experiment produced. It reminds me of the little pagoda in the willow pattern plates that I grew up with, and the spikes on each corner remind me of the fences and paths zig-zagging across the china plates.As you can see there are many shades involved, so you can make it as bright and colourful as you want, or stick to shades of one colour. It's up to you.

This tutorial assumes you know Peyote stitch, and the basics of beadweaving such as fastening off and attaching new threads.

Upon payment confirmation you will be able to download two files. One is the pattern for the box in word and diagrams, and the other is your basic instructions for hems, stitches, abbreviations and how to read the pattern.

MATERIALS:
6g Size 11 cylinder beads colour 1 (A)
17g Size 11 cylinder beads colour 2 (B)
8g Size 11 cylinder beads colour 3 (C)
5g Size 11 cylinder beads colour 4 (D)
2g Size 11 cylinder beads colour 5 (E)
1g Size 15/0 seed beads (F)
12 x 4mm round crystal bead
1 x 14mm rivoli
Size 10 or 11 beading needle
Thread of your choice.