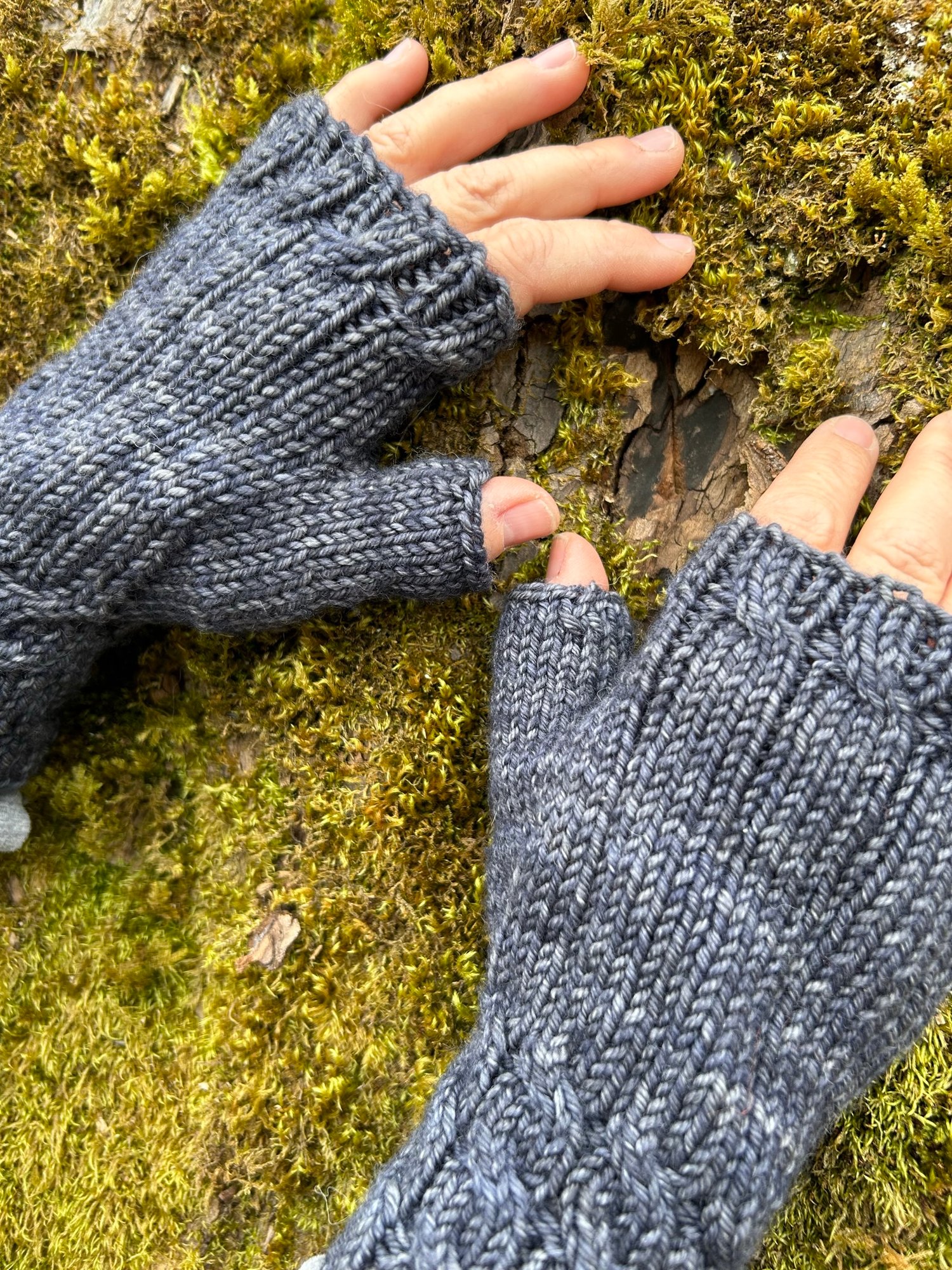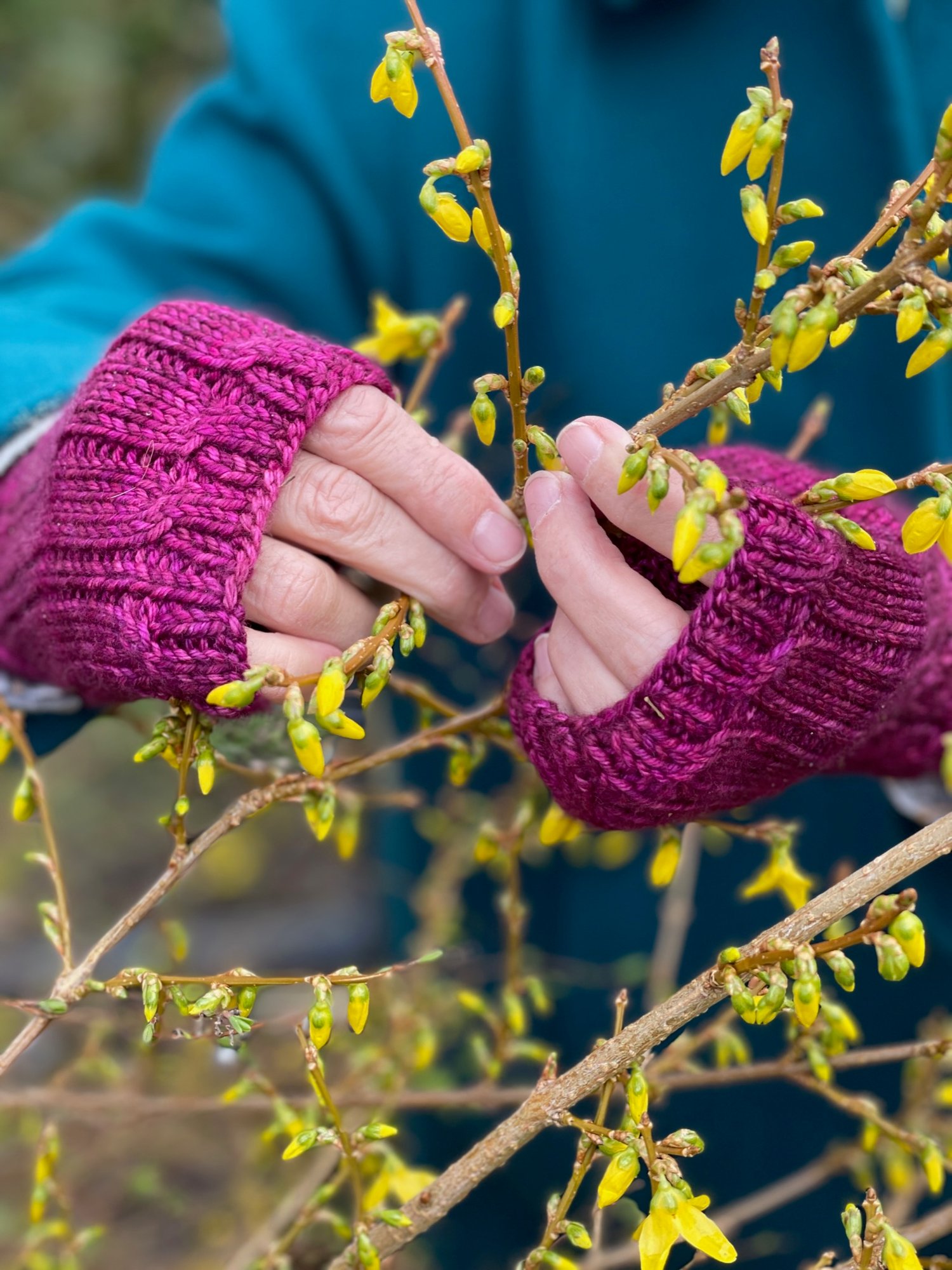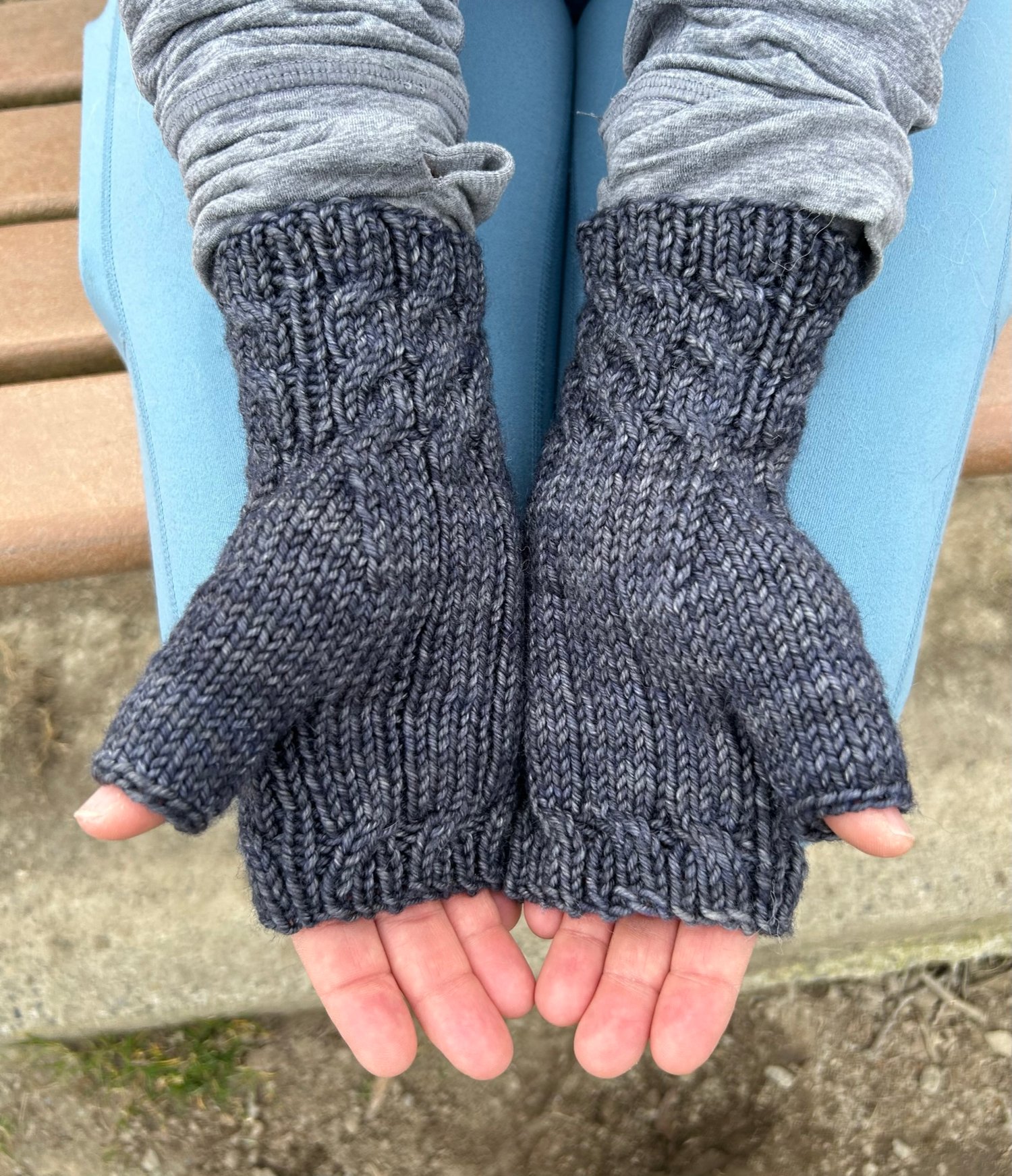 Kvetching
Kvetching mitts are a collaboration between Jeny Staiman and Brenda Dayne. They are a mash-up of two great knitty.com designs by two wonderful designers: Fetching, by Cheryl Niamath, and Knucks, by Pam Grossman. Both of these patterns debuted in knitty in the summer of 2006.
Like Fetching, Kvetching features an elegant cabled cuff, a ribbed hand and a sweet cabled detail at the fingertips. Like Knucks, the mitts are worked from fingers to cuff, and feature a provisionally cast on thumb gusset.
To complete the design, we hid a purl column inside the cables at the fingertips and wrist to help control flare, and we devised a foolproof method for closing holes at the sides of the thumb gusset. Like their inspirations, Kvetching mitts are quick to knit, make great gifts, and provide an excellent introduction to working simple cables and provisional stitches.
To hear the story of how we came up with this pattern, we hope you'll visit Brenda's podcast, Cast On. Here's the episode! 
https://www.brendadayne.co.uk/2023/03/11/188-the-road-trip/
Sincere thanks and admiration to Cheryl Niamath and Pam Grossman for your creative minds and generous spirits.