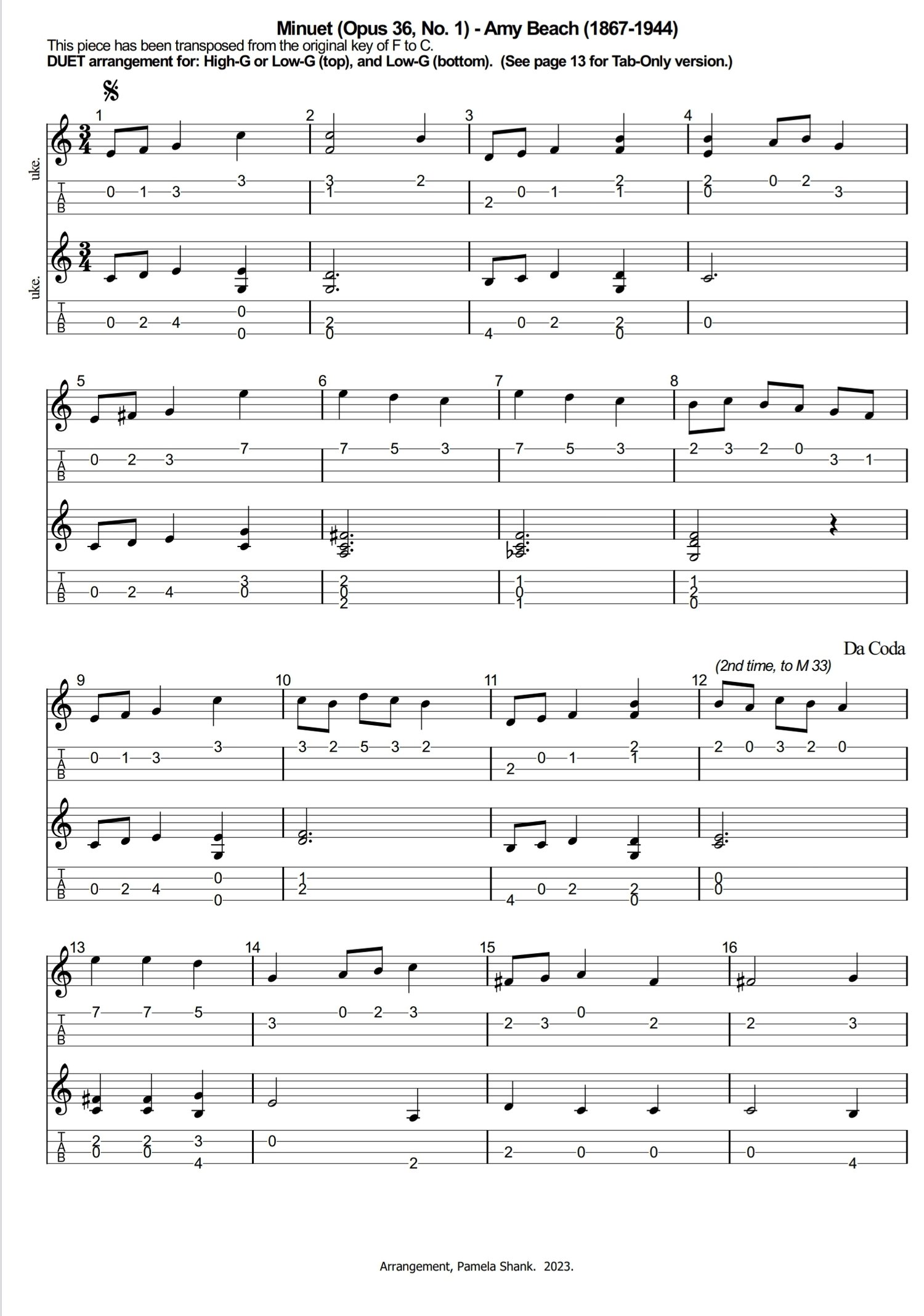 Fingerstyle Ukulele - Duets and Solos - Classical and Traditional Works
On Sale
$10.00
Pay what you want:
(minimum $10.00)
28 arrangements of 18 well-known classical and traditional pieces.
Duets, solos, rounds, and chord-melody arrangements.
Full Score and Tablature are provided for each piece.
High-G and Low-G tunings are used (The tunings are specified on each piece, and in the Contents.
Intermediate players will enjoy the challenges.
New players will be able to play the easier pieces, as well as strum chords.
You can easily print this document as a two-sided book, due to blank pages being inserted to avoid awkward page turns when playing a piece! :-)