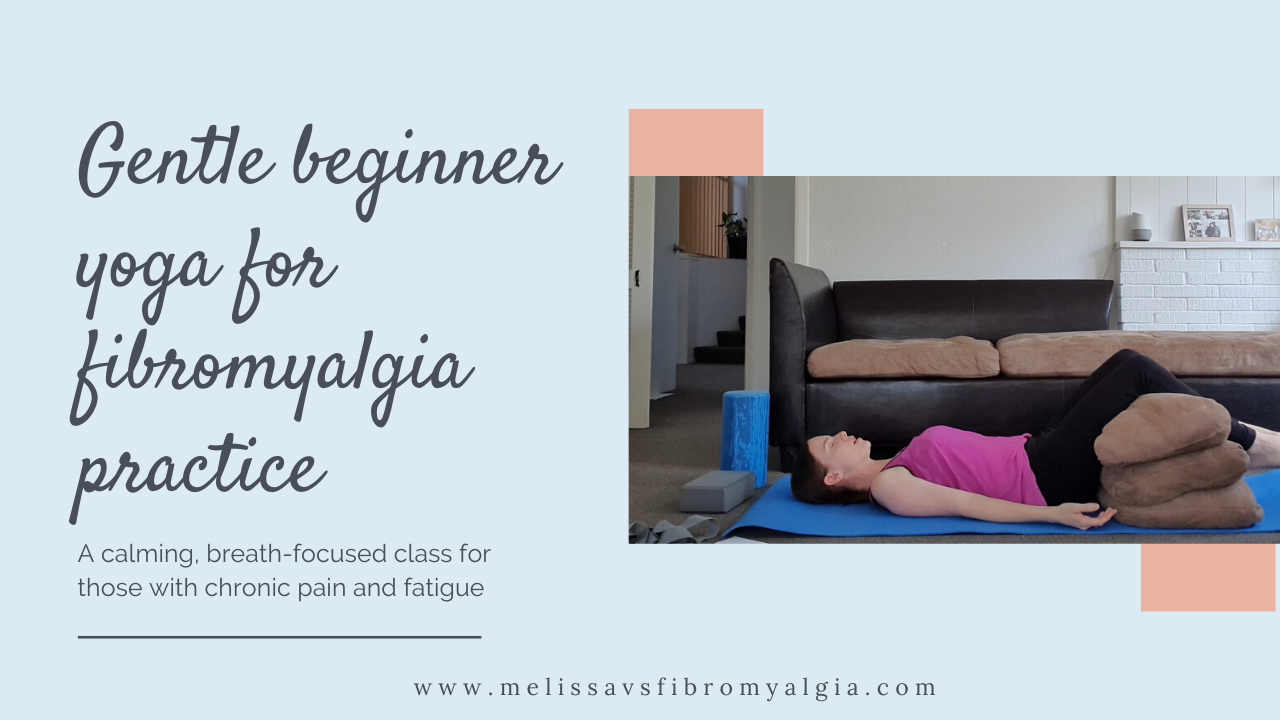 Gentle beginner yoga for fibromyalgia class 10 minutes
On Sale
This is your gentle, beginner yoga for fibromyalgia practice, just 10 minutes of accessible yoga that can help ease the tension in your muscles. This is a great way to get started practicing yoga. 

I want everyone to be able to try this practice that has helped me so much.

This is an instant download, as soon as you click purchase you will receive a downloadable video file.

Disclaimer: Yoga includes physical movements as well as an opportunity for relaxation, stress re-education and relief of muscular tension. As is the case with any physical activity, the risk of injury, even serious or disabling, is always present and cannot be entirely eliminated. If you experience any pain or discomfort, listen to your body, discontinue the activity, and ask for support from your medical team. If you engage in this exercise or exercise program, you agree that you do so at your own risk, are voluntarily participating in these activities, assume all risk of injury to yourself, and agree to release and discharge.