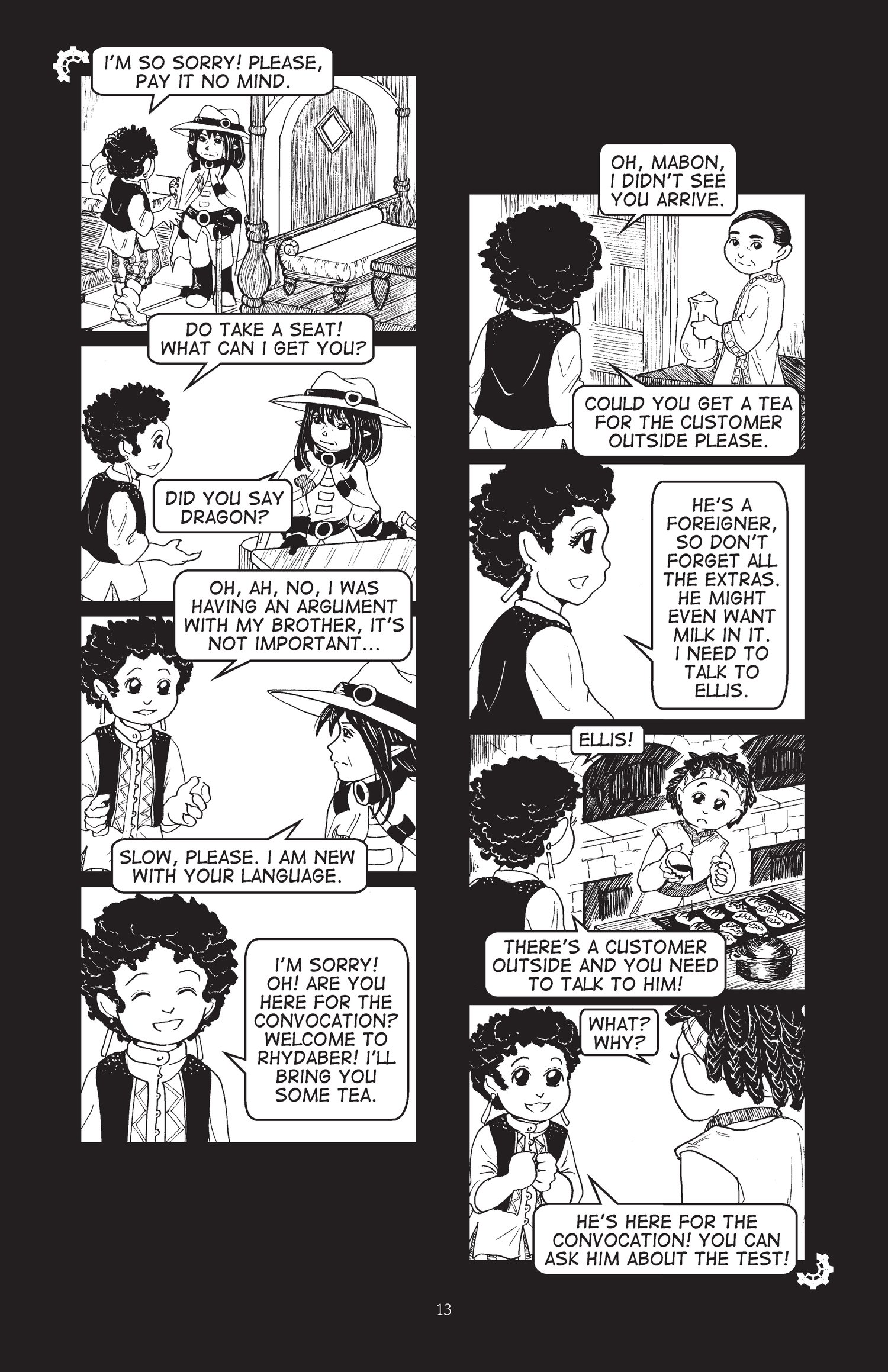 Nobody's Library vol 2 (ebook)
On Sale
The restoration of the Great Library is under way. Inric, the last scholar mage, has begun to track down the escaped books. Along the way he has acquired companions, forming an odd little community in the library which once housed thousands.

He did not anticipate adding a dragon.

Nazarchtharin hoards books, but is willing to hand over the Great Library book in their hoard - if Inric can obtain something the dragon wants. It should be a simple errand, even with the unfamiliar local language and customs. But Inric's questions land him in a tangle of teahouse spies, curious magic and contraband cakes, and to make things worse, Nazarchtharin insists on taking a personal interest in the matter.

Far more worrying than the dragon, though, is the next arrival at the Great Library. Anvar has come to investigate his family history, a quest which involves Inric, whether he likes it or not.