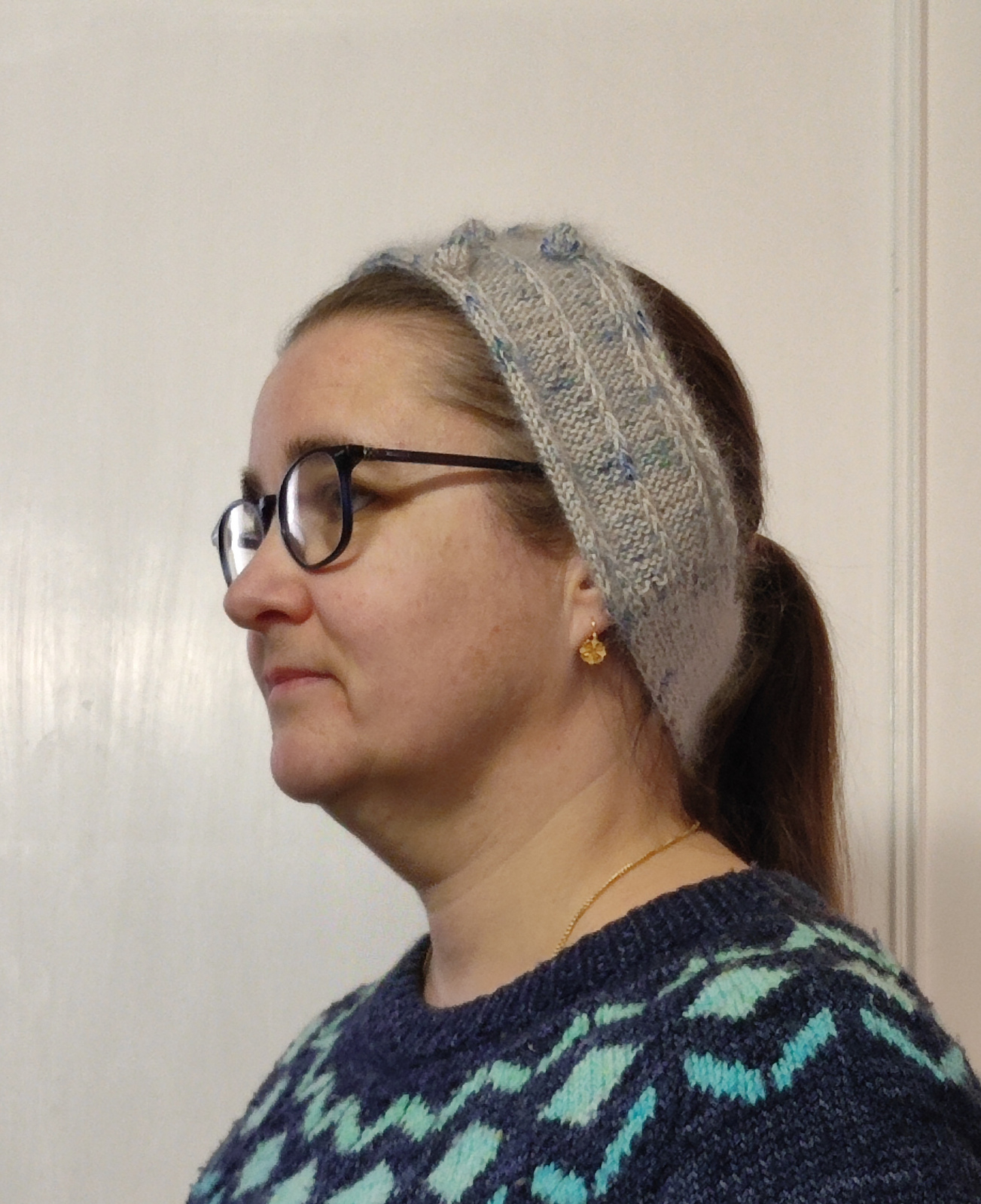 Tête en l'air
On Sale
Pay what you want:
(minimum €2.00)
I planned to offer this pattern for free and to publish it on thursday February 24th. This day, the Russian army entered and bombed Ukraine. I didn't feel it opportunate to publish a pattern on this day. So I have decided to sell it at a low price (2 euros) and that all the money I will get from it, I will donate to an organization which helps the Ukrainian people.

J'avais prévu de publier ce modèle gratuitement et de le sortir le jeudi 24 février, jour où l'armée russe est entrée en Ukraine et l'a bombardée. Je n'avais pas le coeur à publier un nouveau modèle ce jour-là. J'ai donc décidé de rendre ce modèle payant à un petit prix. Tout l'argent que je récolterai sera donné à une association qui vient en aide au peuple ukrainien.

Tête en l'air is a soft and warm headband with a nice motif on it.

I give you instructions to calculate it to your head size, so it can fit everybody, children and adults !

It is worked with a fingering yarn and a mohair&silk lace yarn, held together, which will give you a lot of softness.

It is worked flat, from one end to the other and joined (by seam or kitchener stitch) once finished. On the neck, it is worked in rib, so it is a little bit narrow and isn't too thick under the hairs.
It uses the same motif as the [Le coeur sur la main](/patterns/library/le-coeur-sur-la-main) mitts free pattern. You can have a nice set if you knit both !

============================

Tête en l'air est un bandeau doux et chaud, avec un joli motif décoratif.

Je vous donne toutes les instructions pour le tricoter à votre taille. De ce fait, il peut aller à toutes les têtes, enfants et adultes !

Il se tricote avec un fil fingering et un fil lace en mohair et soie, tricotés ensemble, pour un résultat ultra doux !

Il se tricote à plat, d'un bout à l'autre, et est joint (par couture ou par grafting) à la fin. Sur la nuque, le bandeau est en côtes, de façon à être un petit peu plus étroit et à ne pas créer trop d'épaisseur sous les cheveux.

Il utilise le même motif que le modèle gratuit de mitaines [Le coeur sur la main](/patterns/library/le-coeur-sur-la-main). Vous pouvez faire un joli ensemble en associant les deux !