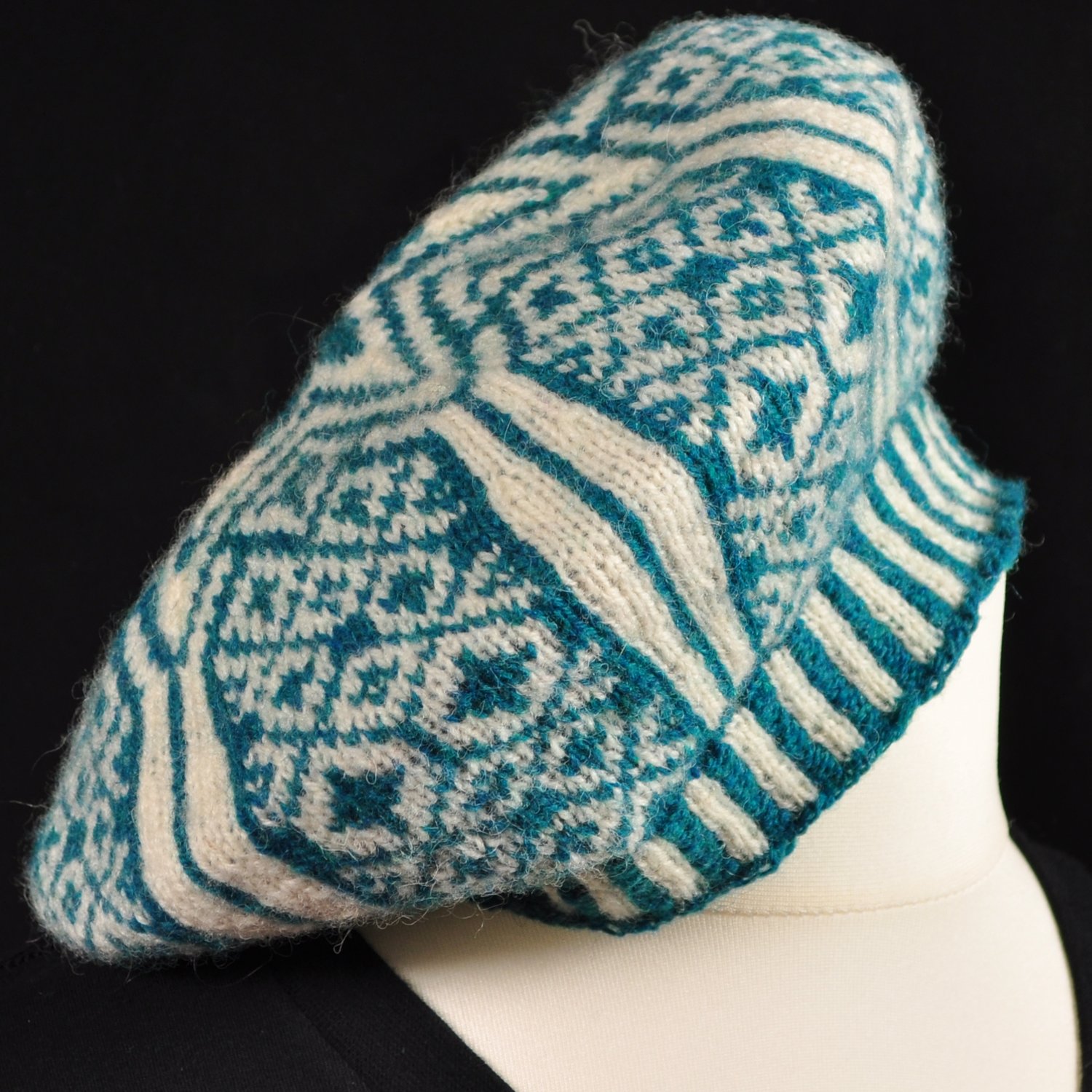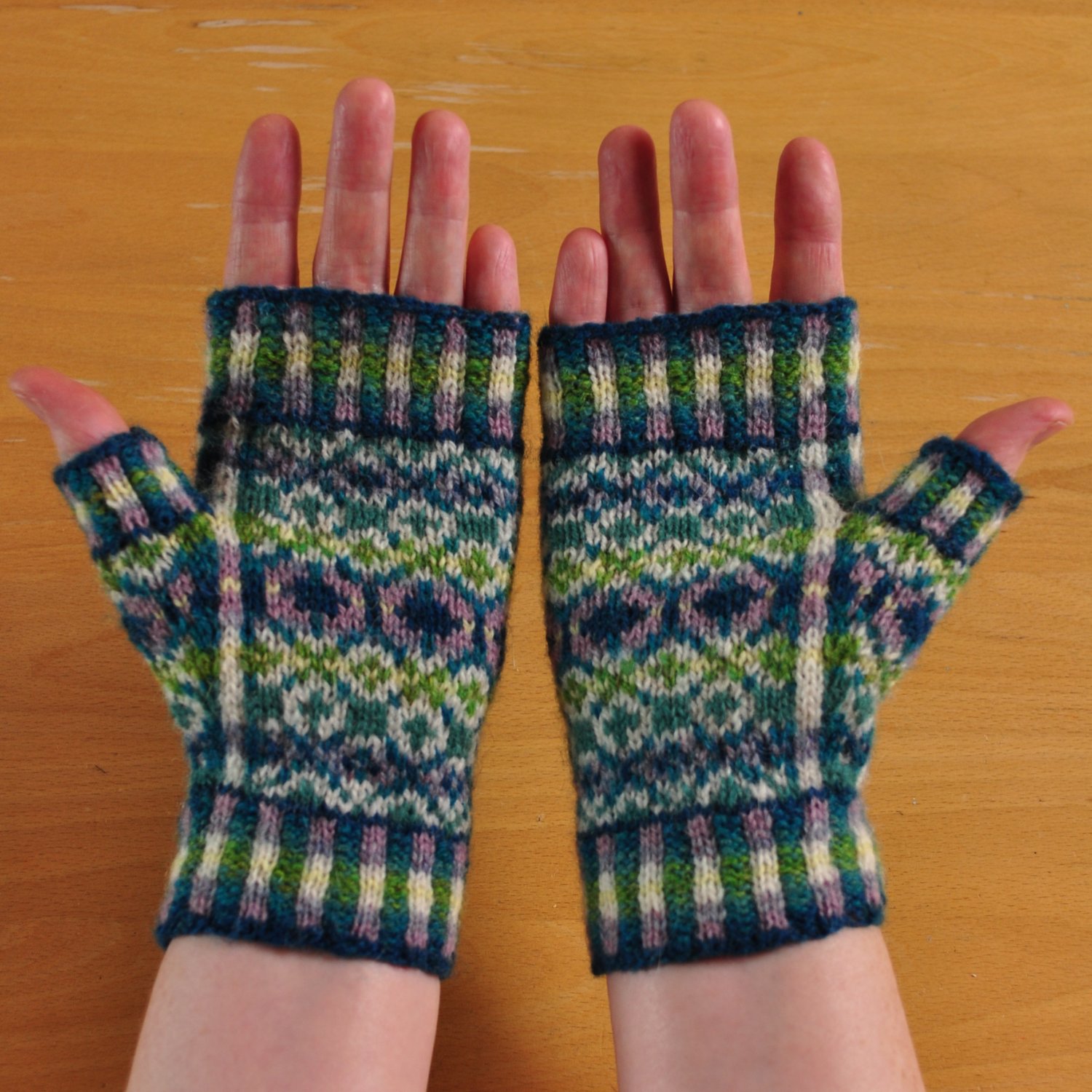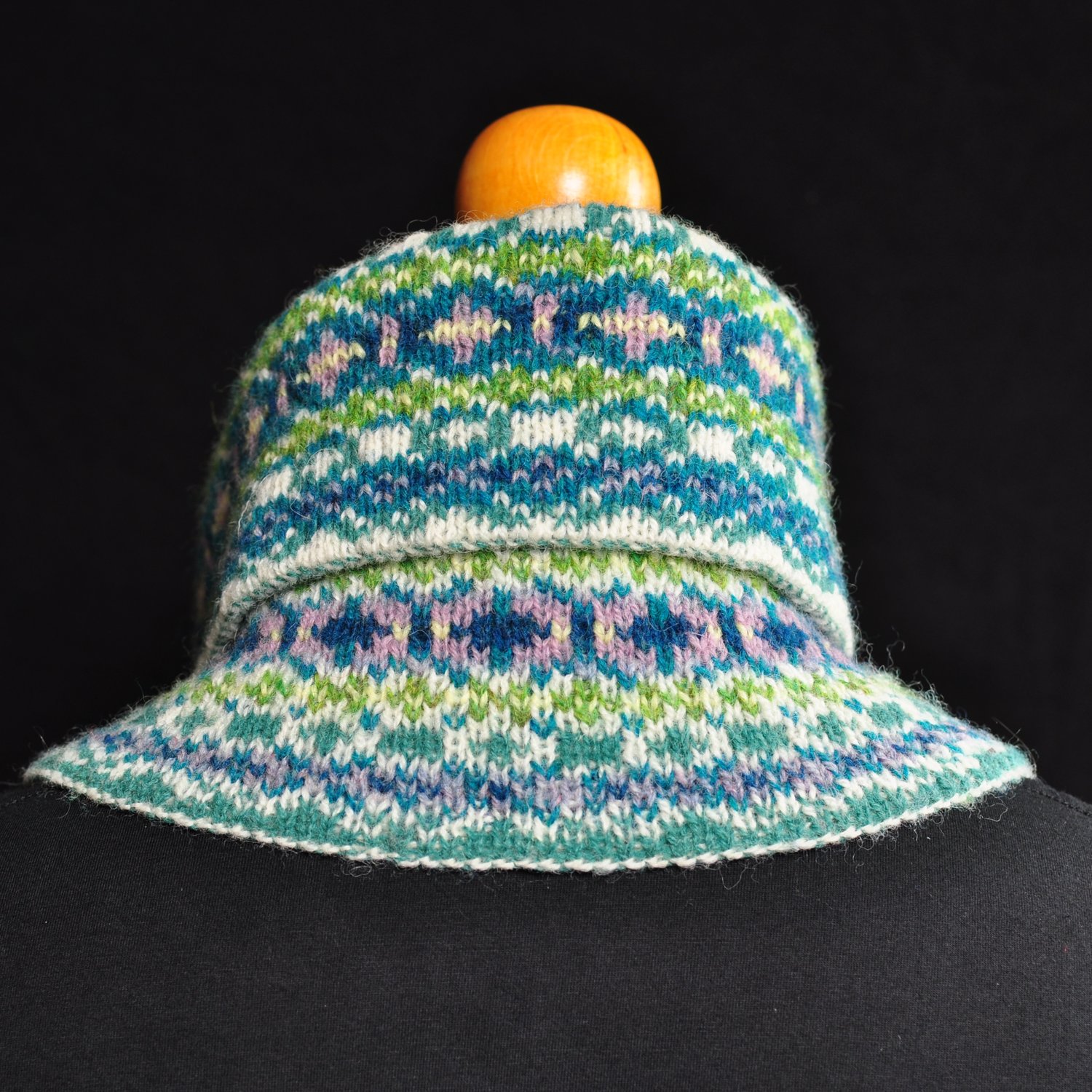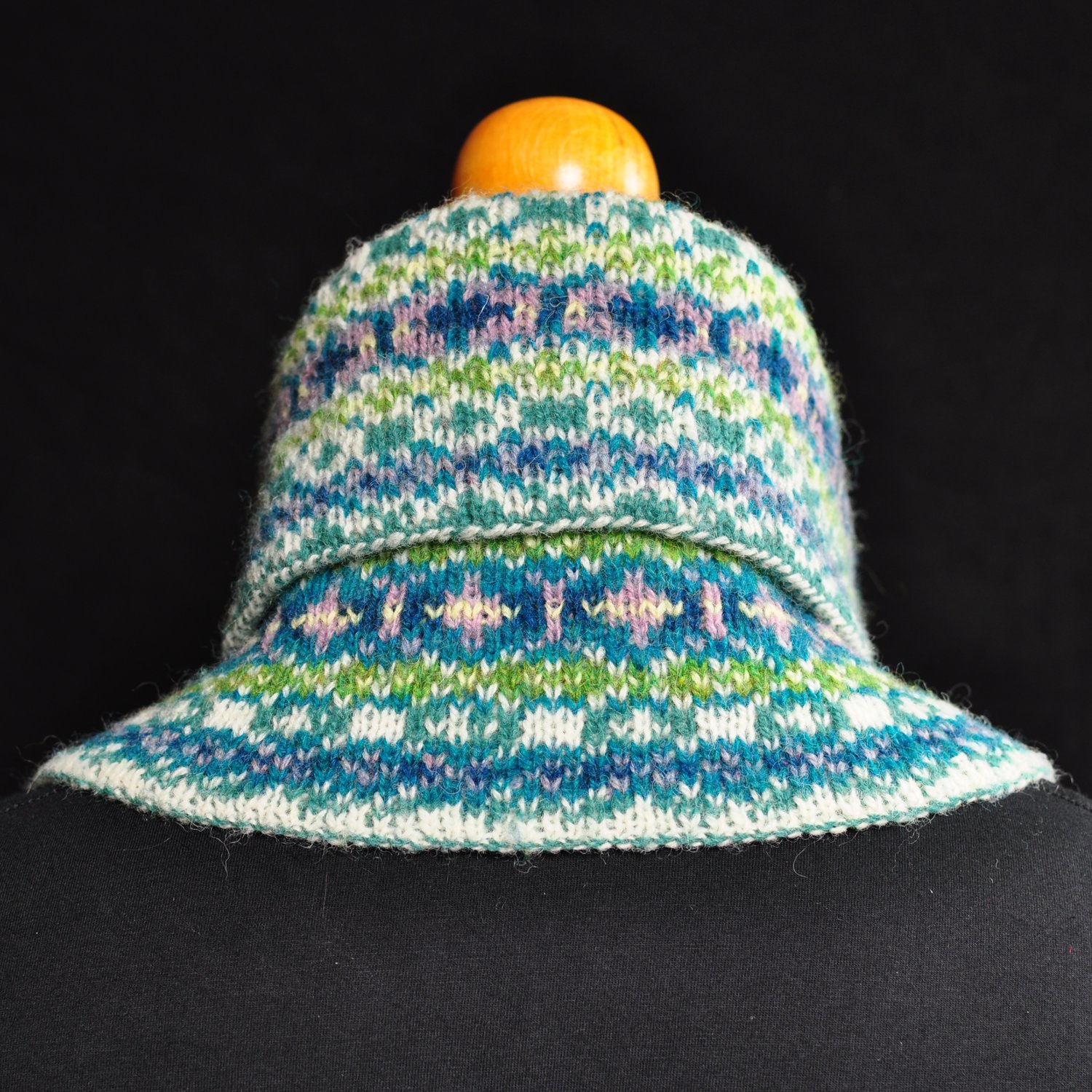 Morphology Knits: 4 pattern ebook
On Sale
This pdf ebook includes four patterns for adult sized accessories, which include general written instructions with charts for colour work with shaping. Charts for all items include options to work in two colours, eight colours, as well as a colour-your-own chart. Useful tutorials are also included.


The ebook includes the following patterns, worked using Jamieson's 'Shetland Spindrift' (100% pure Shetland wool). The individual patterns are also available to purchase separately. See individual pattern pages for further details of yarn requirements.
Morphology DK Cowl:
This pattern for a reversible cowl worked using the double knitting technique includes a two colour version, an eight colour version, as well as charts to colour yourself, and written instructions for two sizes.
The Morphology DK Cowl is knitted from the bottom up, starting with a two-colour long-tail cast-on. It is then joined to work in the round and knitted using a double knitting method.
Finished circumference is 55(65)cm / 22(26)in. Both sizes are 23cm / 9in tall.
Morphology Mitts:
Knitted in the round, Morphology Mitts have thumb gussets and corrugated ribs. Instructions for left and right mitts are identical; designed to avoid a pattern jog at the beginning of the round.
To fit 16½(19:21½)cm / 6½(7½:8½)in hand circumference.
Unstretched hand circumference is 15½(18:20½)cm / 6(7:8)in; choose a size with 0–2cm / 0–¾in negative ease. All sizes are 18cm / 7½in long.
Morphology Tubular Cowl:
The Morphology Tubular Cowl pattern includes instructions for three sizes and three options: button fastening, grafting, and grafting as a moebius cowl.
Starting with a provisional cast-on, the Morphology Tubular Cowl is knitted in the round using stranded colourwork techniques to produce a double thickness cowl.
Cowl is 15(19:22½)cm / 6(7½:9) in tall. All sizes have a 76cm / 30in finished circumference.
Morphology Tam:
Knitted in the round, Morphology Tam is worked with a corrugated rib and stranded colourwork, designed to avoid a pattern jog at the beginning of the round. Instructions and charts are included for a regular tam as well as a slouchy tam.
Extra Small(Small:Medium:Large) to fit 45½(51:56:61)cm / 18(20:22:24)in head circumference.
Finished head circumference
is 42(44½:51:57)cm / 16½(17½:20:22½)in; choose a size with 4–6½cm / 1½–2½in negative ease.
All sizes can be worked as a Regular (height 20cm / 8in) or Slouchy tam (height 26cm / 10in).
Tutorials
The ebook includes a section on working colourwork successfully as well as the following tutorials:
German Twisted Cast-on
Two-colour Long-tail Cast-on
Crochet Provisional Cast-on
Kitchener Stitch
Spit-Splicing
Lifted Increases

As required by UK and EU law, terms and conditions can be found on my website www.literallyyarn.co.uk for you to read and save before purchase.