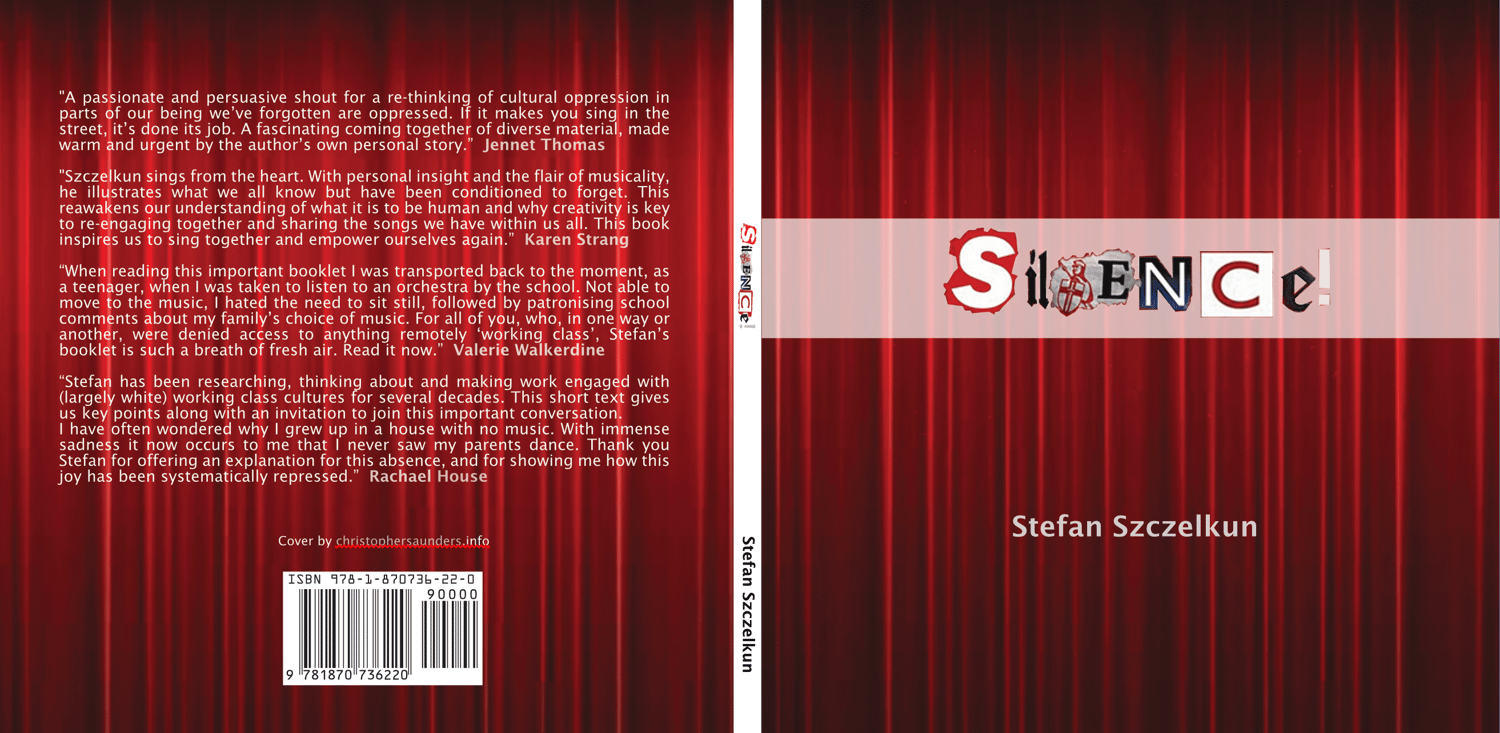 SILENCE! the great silencing of British working class culture
On Sale
Download is a print quality full colour PDF. Good for a ipad etc.

"This is a joyous, exuberant book about working class oppression. This may seem like a contradiction in terms but read the rich variety within its covers, and discover how important it is to sing out against the silencing of working class culture."  Diane Reay

"At a moment when working class culture seems to have been overtaken by issues of national identity, this book comes as a timely reminder of where the roots of most of the UK's population lie. It is brought to life by Stefan Szczelkun's own recollections of his post-war upbringing and insightful observations on the significance of music, singing, amateur film and other popular forms as cultural expression of this much vilified though predominant social class. Creatively presented as a collage of ideas, references and images, this book is as much visual artefact as rigorous research, and makes for an intriguing and engaging reading experience."  Lorraine Leeson

"What does it feel like for a whole class to collectively loose its voice? Stefan Szczelkun's Silence! is a careful tracking of the ways in which working class culture has been oppressed and is a call to arms to actively find ways for working class culture to re-find its voice. Through autobiographical storytelling and historical research Silence! is essential reading for those who are interested in challenging the hegemony of middle class cultural institutions and reasserting autonomous working class culture."   Jordan McKenzie 

The paper version is  ISBN 978-1-870736-22-0 full colour 84pp Retail Price: £8.50 $14.95  Order from your local bookshop or Amazon.