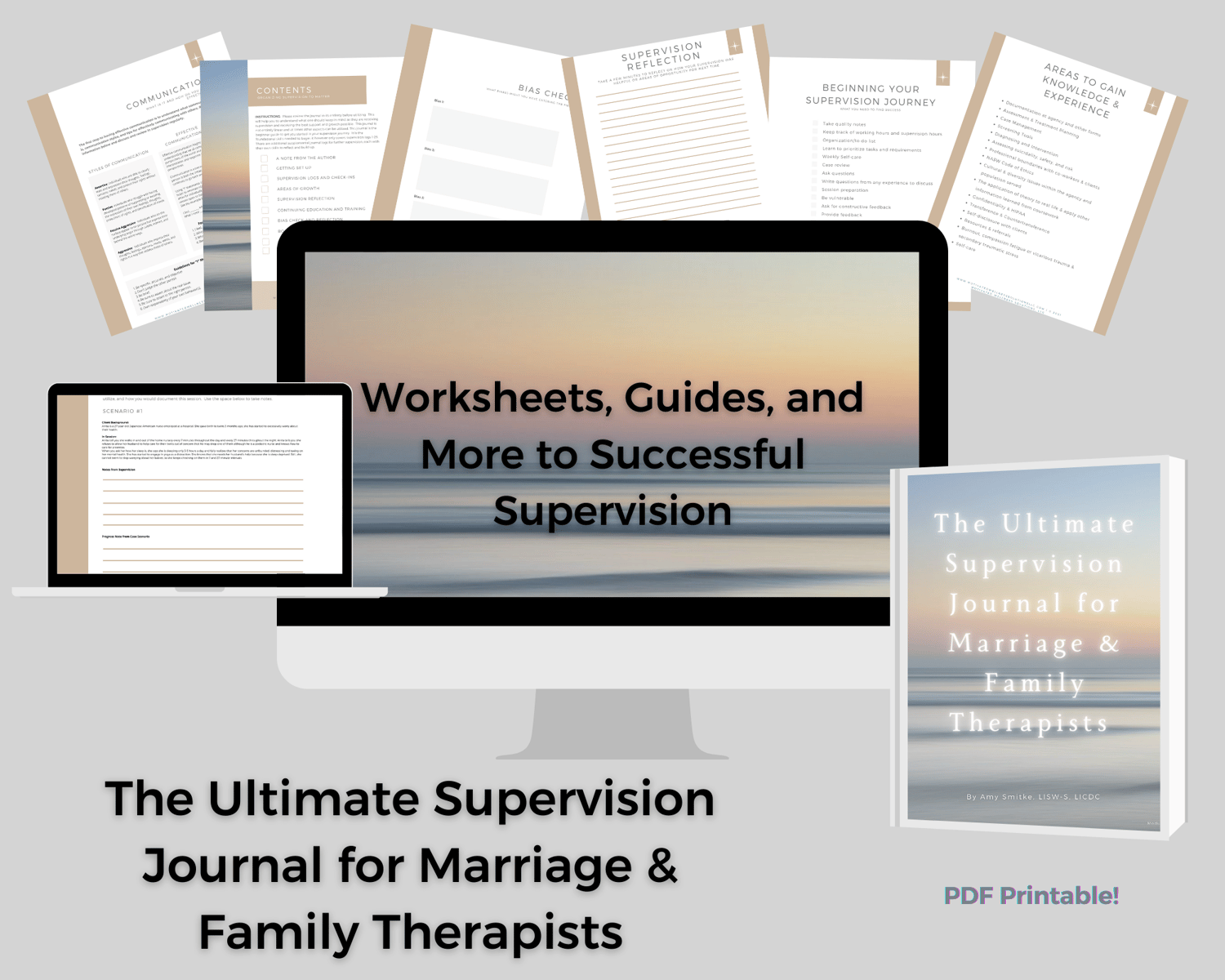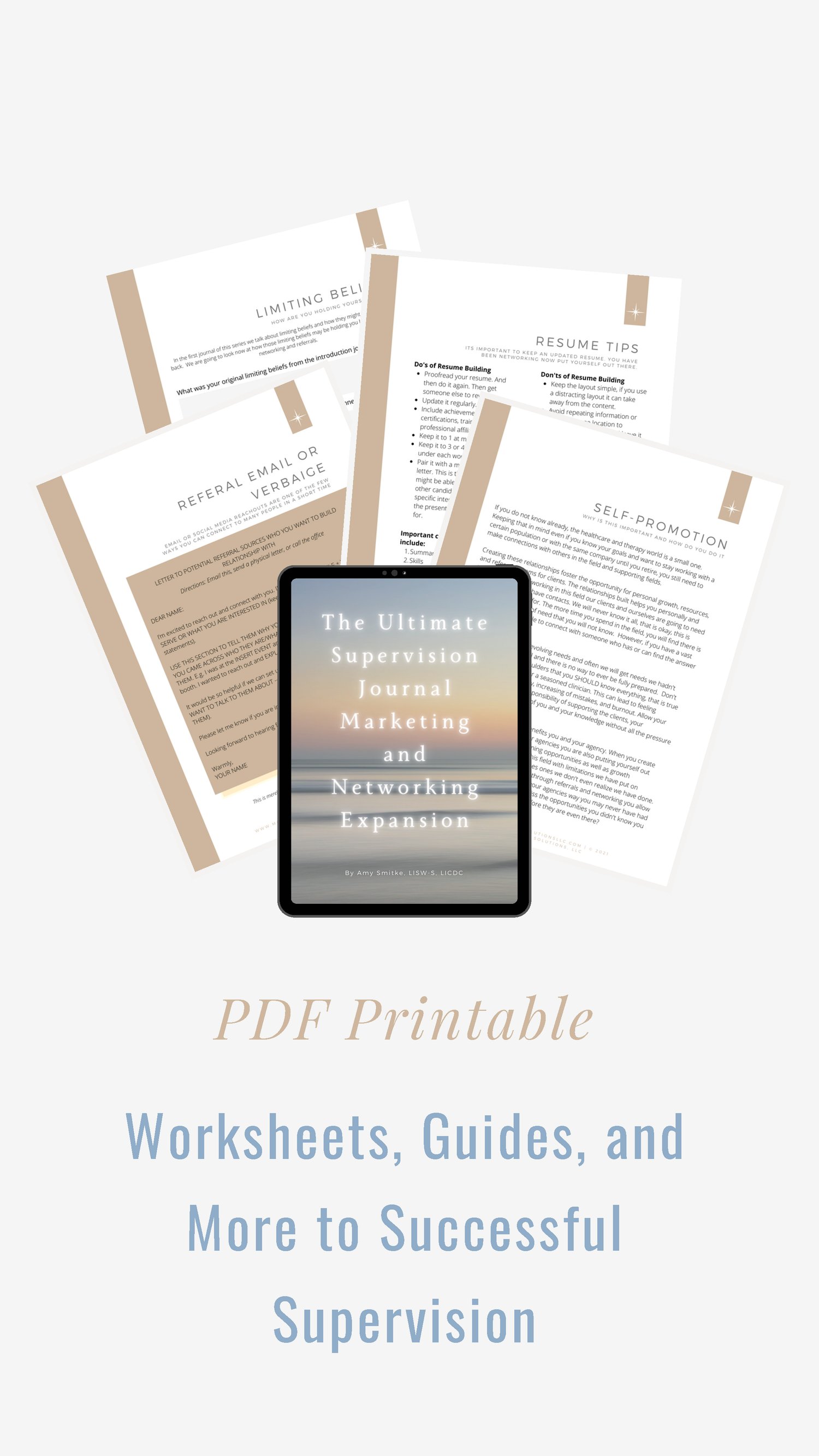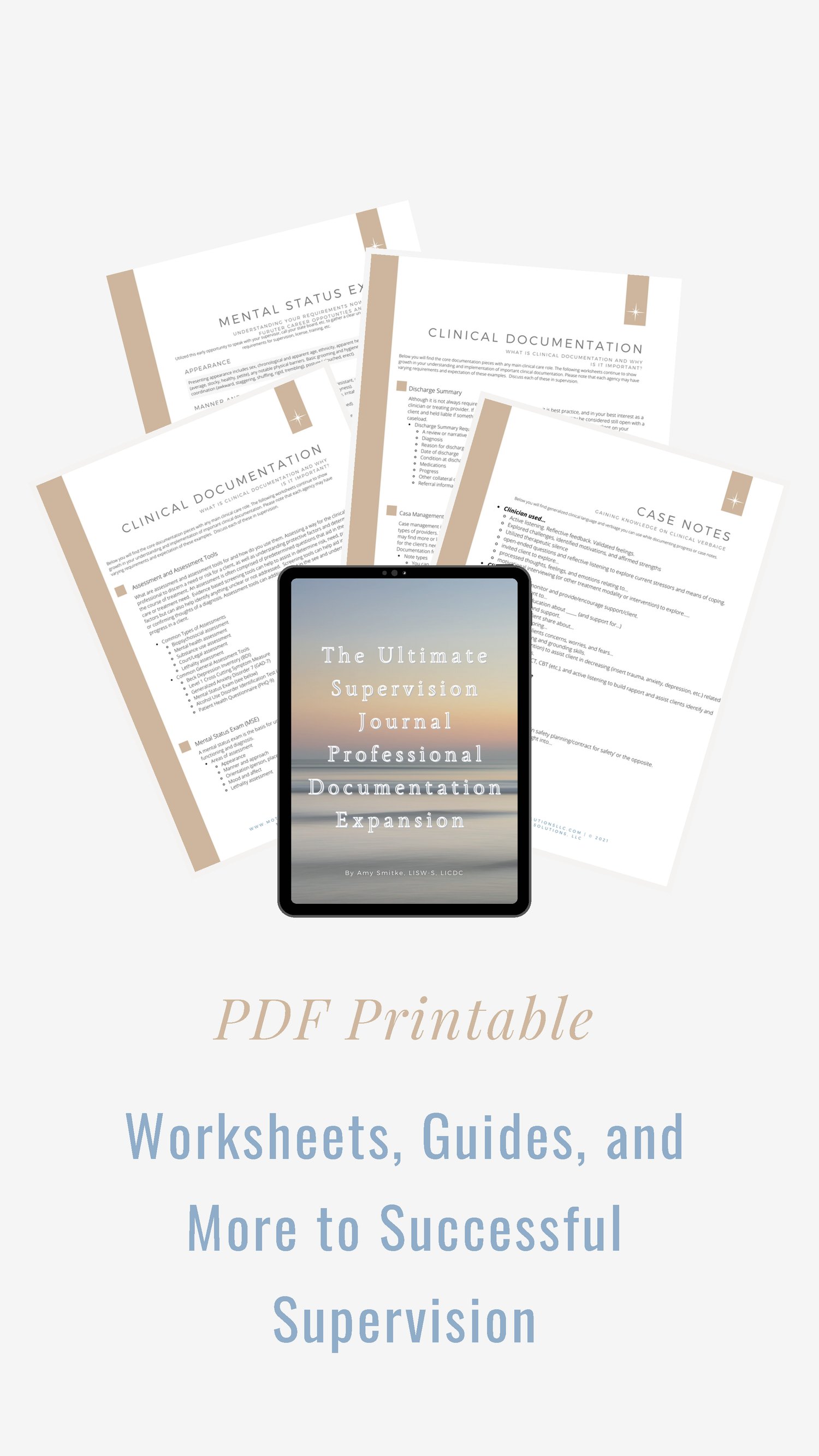 Ultimate Supervision Guide for Marriage & Family Therapists
On Sale
$9.00
The Ultimate Supervision Guide for Marriage & Family Therapists is the MFT supervision guide that includes everything you need to help guide you into a competent professional. Includes forms for documentation hours, supervision logs, and exploration of important discussion topics for professional growth and development. This marriage and family theraipst journal contains all the tools you'll need to keep your license in good standing, including an easy-to-use logbook with spaces to document required hours; a detailed summary of what's covered during each session; space to review cases; and much more
*By purchasing this product you agree to the terms of use.
After completing the modules, you will:
Have a strong understanding of how to set professional boundaries to create a safe environment for growth and development.
Have knowledge of different effective communication skills and resources to feel connected and supported in your experience.
Know the risks associated with your work and how to build protective factors to decrease burnout in the field.
Gained insight into your limiting beliefs and take control of your fears.
Heal your imposter syndrome and not allow it to impact your growth.
Be able to confidently assess and document your work without feeling overwhelmed and consumed with hours of unnecessary work.
Feel confident in meeting peers in the field and finding supports outside of your place of work while supporting those served. 
Have a strong foundation in ways to continue to grow professionally without limiting yourself.
This Bundle includes:
Initial Module 1 - The Ultimate Supervision Guide for Marriage & Family Therapists
Module 2 - Professional Scavenger Hunt
Module 3 - Documentation
Module 4 - Imposter Syndrome
Module 5 - Virtual Experience
Module 6 - Marketing/Networking
Bonus Materials included:
Extra Supervision Logs (not sold separately) (includes 85 supervision logs, 5 reflection logs, 5 supervision check ins, 1 hours at a glance worksheet, and 3 continuing education and training logs)
Bullet Journal Blank
Bullet Journal 
Tri-Colored Dotted Pages for from scratch bullet journaling
Additional pre/post tests for supervisor to evaluate progress of clinical skills (not sold separately)