Resources For Podcasters At All Stages
Browse our catalogue of free digital downloads available instantly.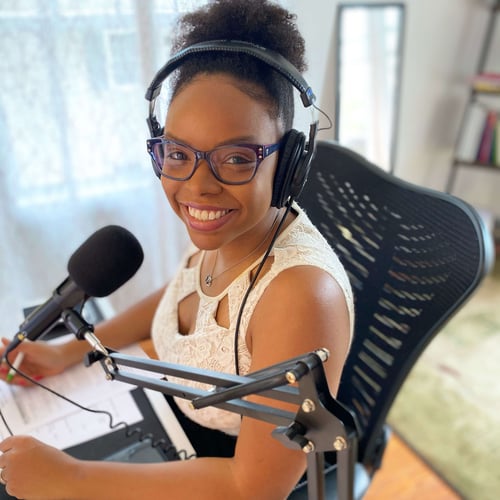 About Danielle Desir Corbett
Danielle Desir Corbett is the host of The Thought Card Podcast and founder of WOC Podcasters, a podcasting organization dedicated to amplifying the voices of Women of Color podcasters and audio creators. Danielle has been a featured guest on 100+ podcasts, spoken at dozens of podcasting conferences and events, and has won four grants to fund her creative projects. As a podcast marketing coach, Danielle is passionate about helping podcasters, strategically grow their audiences, influence, and income.