Coaching Options
Career
Relationship Issues
Transition
Creativity
Retirement
Women's Issues
Divorce
Memory Issues
ADHD
Day-to-Day Management
Life After Death
Self-Esteem
Autism
Stress Management
Drug Recovery
New Environment
Assertiveness
Time Management
Relaxation
Nutrition
Spiritual
Anger Issues
Other
Testimonials
"We have an autistic child that had some serious social communication issues. In our search for help, we tried the therapists, specialists, and psychiatrists but to no avail. We were about to give up until someone told us about Elite Life Skills Coaching. We owe so much to them. Not only were they hands on, but they gave us strategies on how to accomplish things that we did not know were possible. Thank you so much Elite Life Skills Coaching."
— The Miller Family
"I was battling depression and saw no hope. I wanted to die. Everything was just going bad for me. I was unhappy with my job. I was unhappy with my personal life. When I went to Elite, I really had no money, but they were able to work with me for a little to nothing, far less than what a therapist would've charged. After a few sessions with an Elite coach, she helped me dig deeper into my soul and realize what mattered. It's funny how a few positive events in your life can change your whole outlook on life. I want to live now thanks to Elite."
— S.J.
"I was confused about what career I should pursue. I came from a broken home where there was only one parent in the household. With my mom being on drugs, she was unable to lay a proper foundation for my future. I wasn't groomed to be anything. With guidance from Elite, they helped me to properly identify several options. I enrolled in college and selected a major that fit what I wanted to do. I recently graduated and I can say with assurance that I found my dream job."
— W.B.
Purchase Our Publication Today!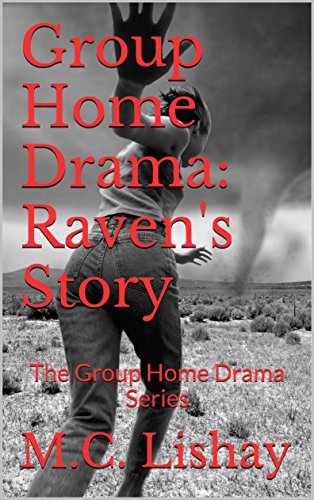 Purchase "Group Home Drama: Raven's Story" Today!
We'll knock off 10% of a one-year coaching session if you order the paperback version of this book from Amazon.
In "Group Home Drama: Raven's Story," you'll meet Raven – a petite and athletic 18-year-old girl who shares her perspectives of living in a group home called Safe Haven with nine other girls. Raven started making the rounds in group homes at the age of 10 after the death of her parents.
In "Raven's Story," you'll see a complex and intimidating girl who struggles with her troubling past life, her sexuality, and acceptance from others while residing in a group home where organized raids on staff, thefts, physical and sexual abuse of residents, and unresolved resident grievances are common place.
"Raven's Story" is a story of despair and hope that will make you angry, cry, and laugh. It's an inspirational story for children making the rounds through group homes. And it's a self-help guide for those in or contemplating entering social services or the child welfare field.
Mission
To help improve the mental, physical, and spiritual well-being of individuals.