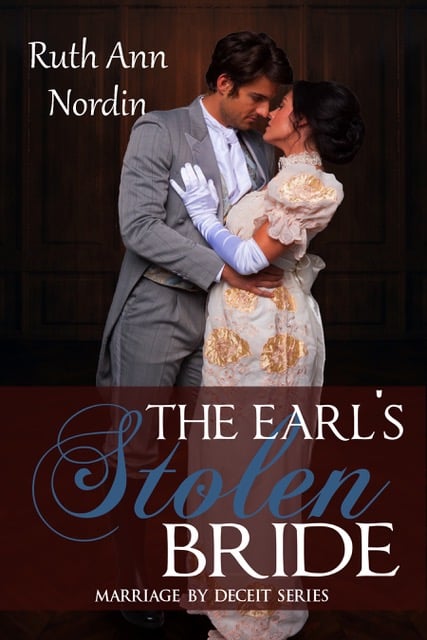 The Earl's Stolen Bride (Marriage by Deceit Series: Book 4)
On Sale
Preview
Orlando Emmett, the Earl of Reddington, has one regret in his life: letting the lady of his dreams go. Before he could make his feelings known to Miss Chloe Boyle, he found out she married Lord Hawkins. Night after night, he'd think of all the things he should have told her when he had the chance, and all he could do was watch her, secretly admiring her from afar.
A year later, fate intervenes. News of Lord Hawkins' death has just given him a second chance, an opportunity to make his dreams come true, but he'll have to risk a scandal to take it.
Chloe was relieved when news came of her husband's death. The two had hardly spoken more than a few words to each other before he left for India on their wedding day. And a full year passed with only polite correspondence between them. While some envied her marriage, the aching loneliness in her life only reminded her that money couldn't buy happiness.
Fate intervenes when a friend takes her just outside of London to meet Orlando, a handsome stranger she only barely remembers. During her entire marriage to Lord Hawkins, all she'd wanted was a husband who'd love her so much he'd give up anything to be with her. And now she just might get her wish, if only she's strong enough to take it.
Books in the Marriage by Deceit Series:
Book 1: The Earl's Secret Bargain
Book 2: Love Lessons With The Duke
Book 3: Ruined by the Earl
Book 4: The Earl's Stolen Bride
This series is complete.