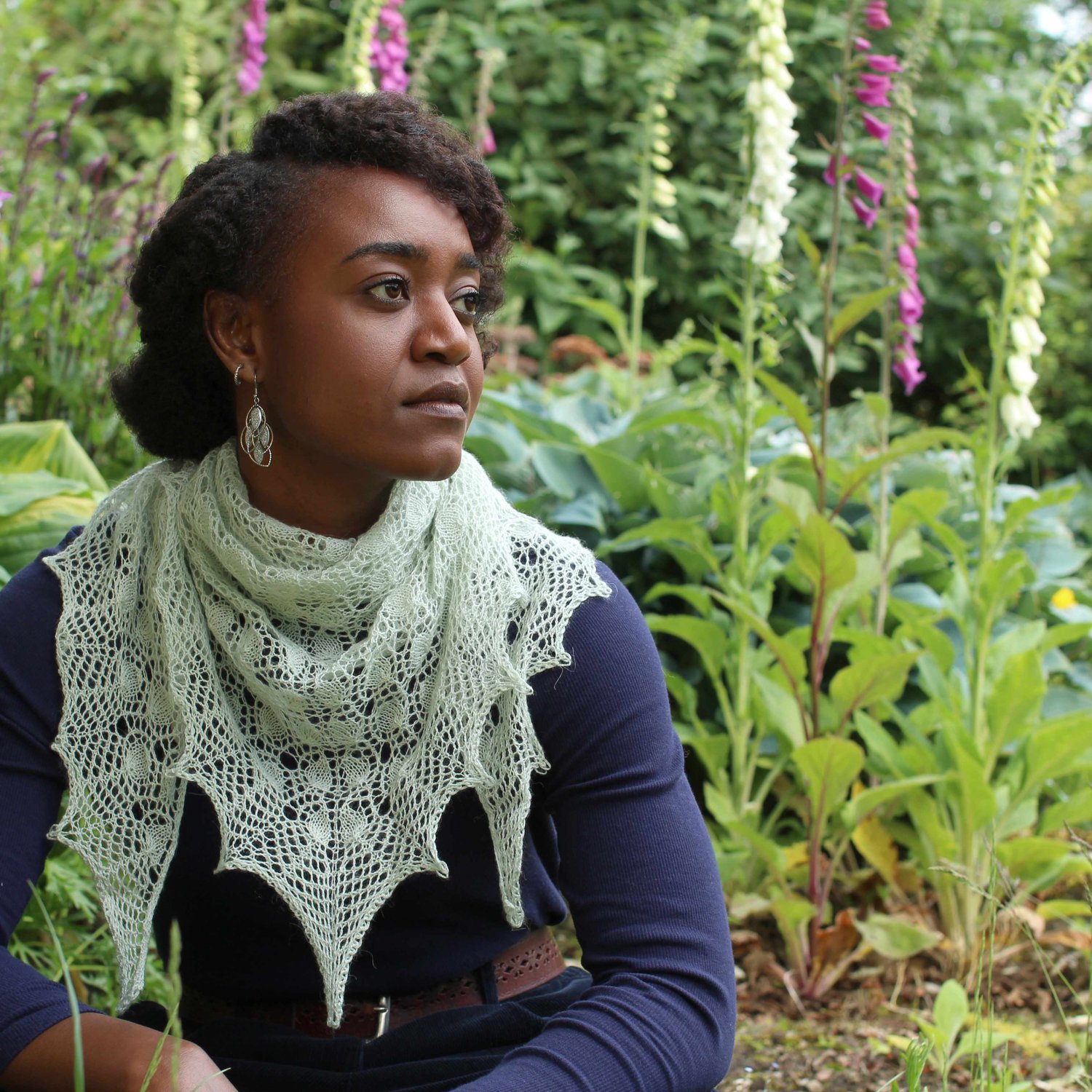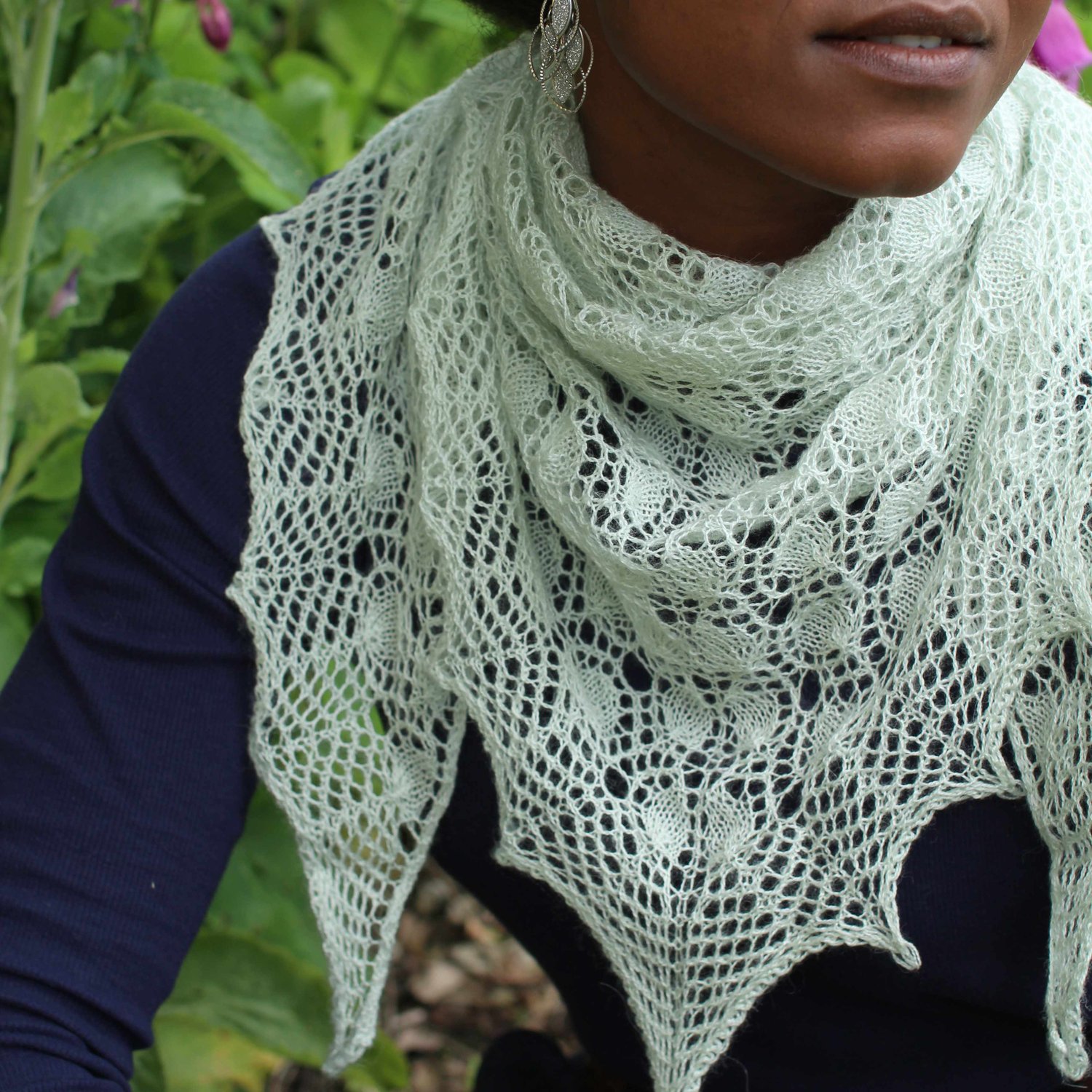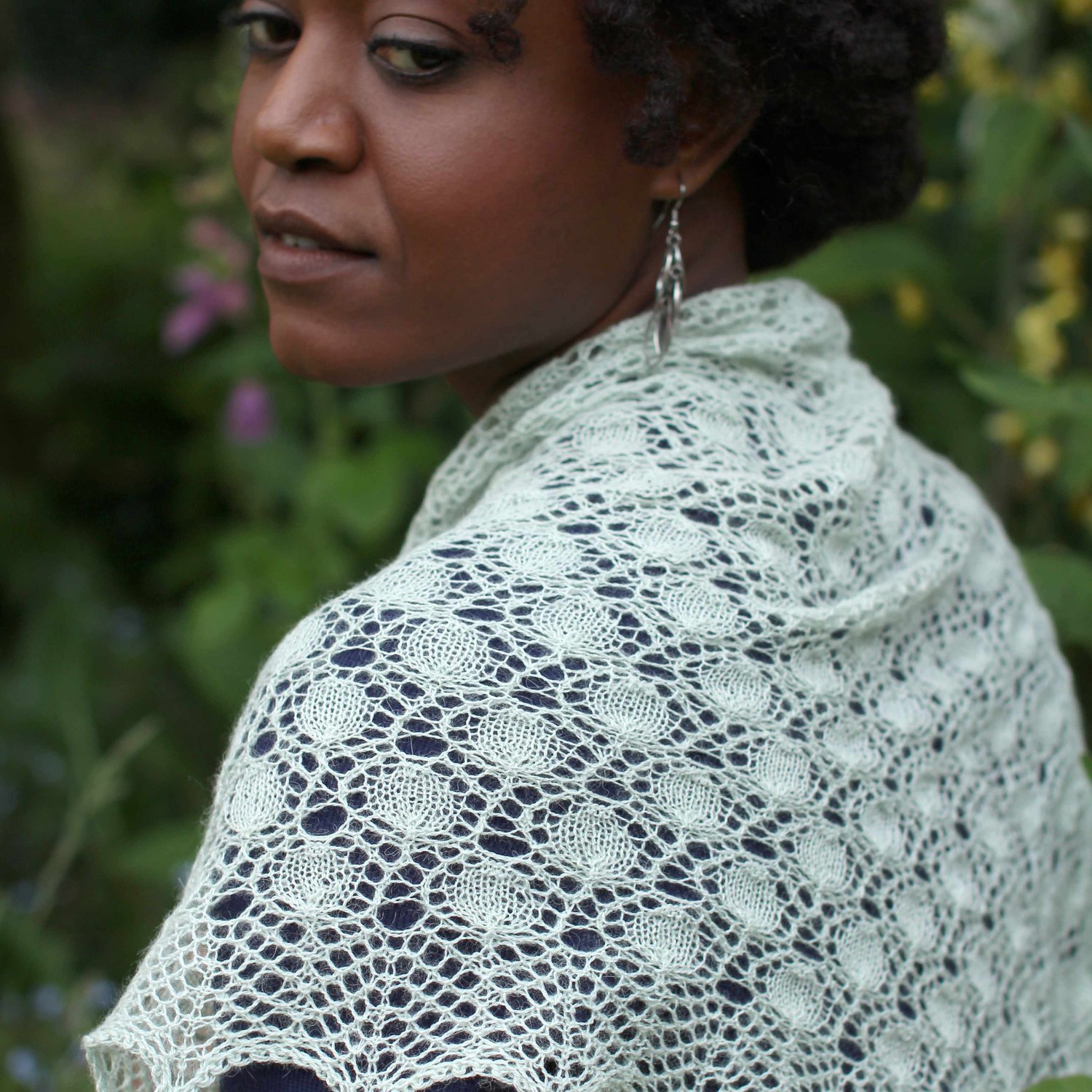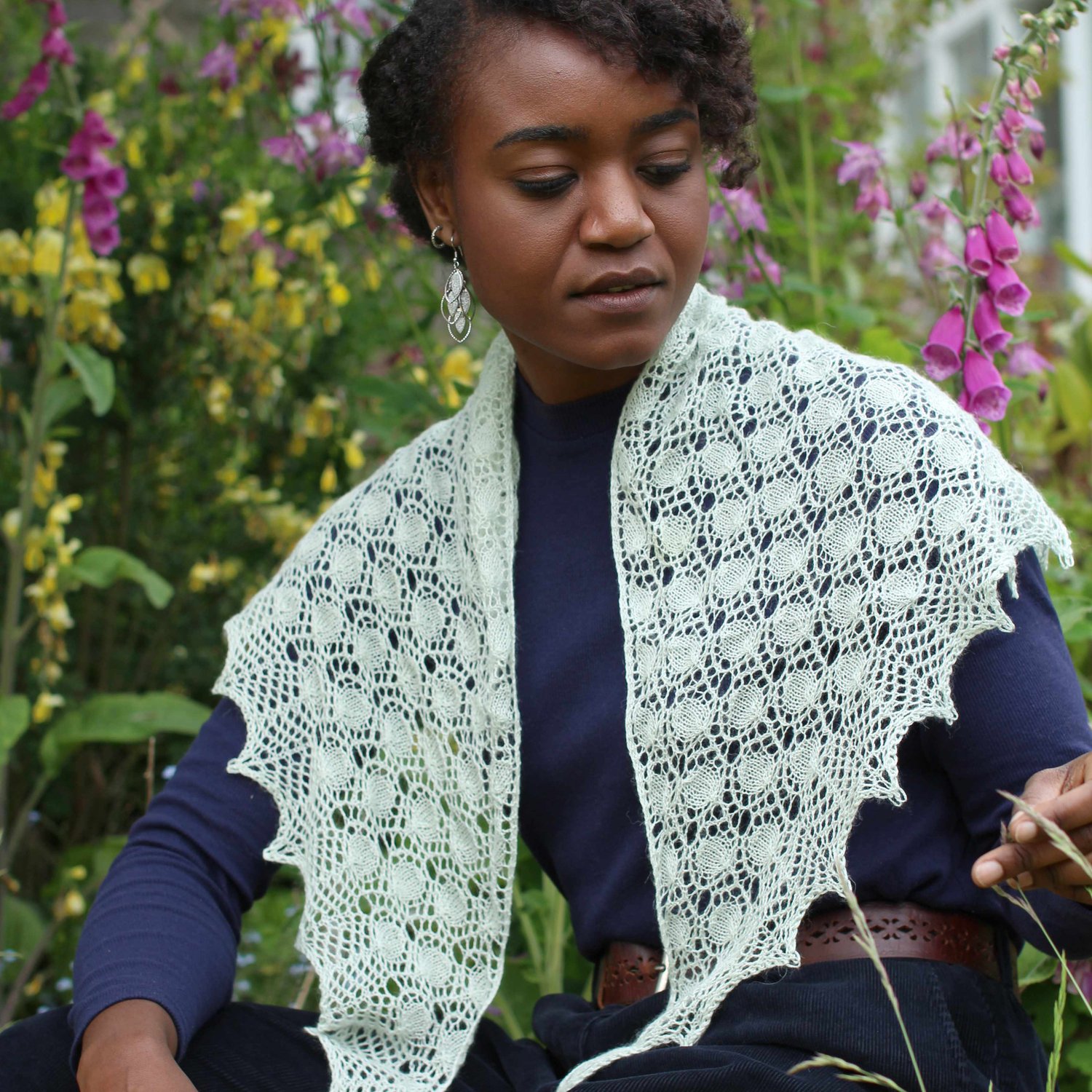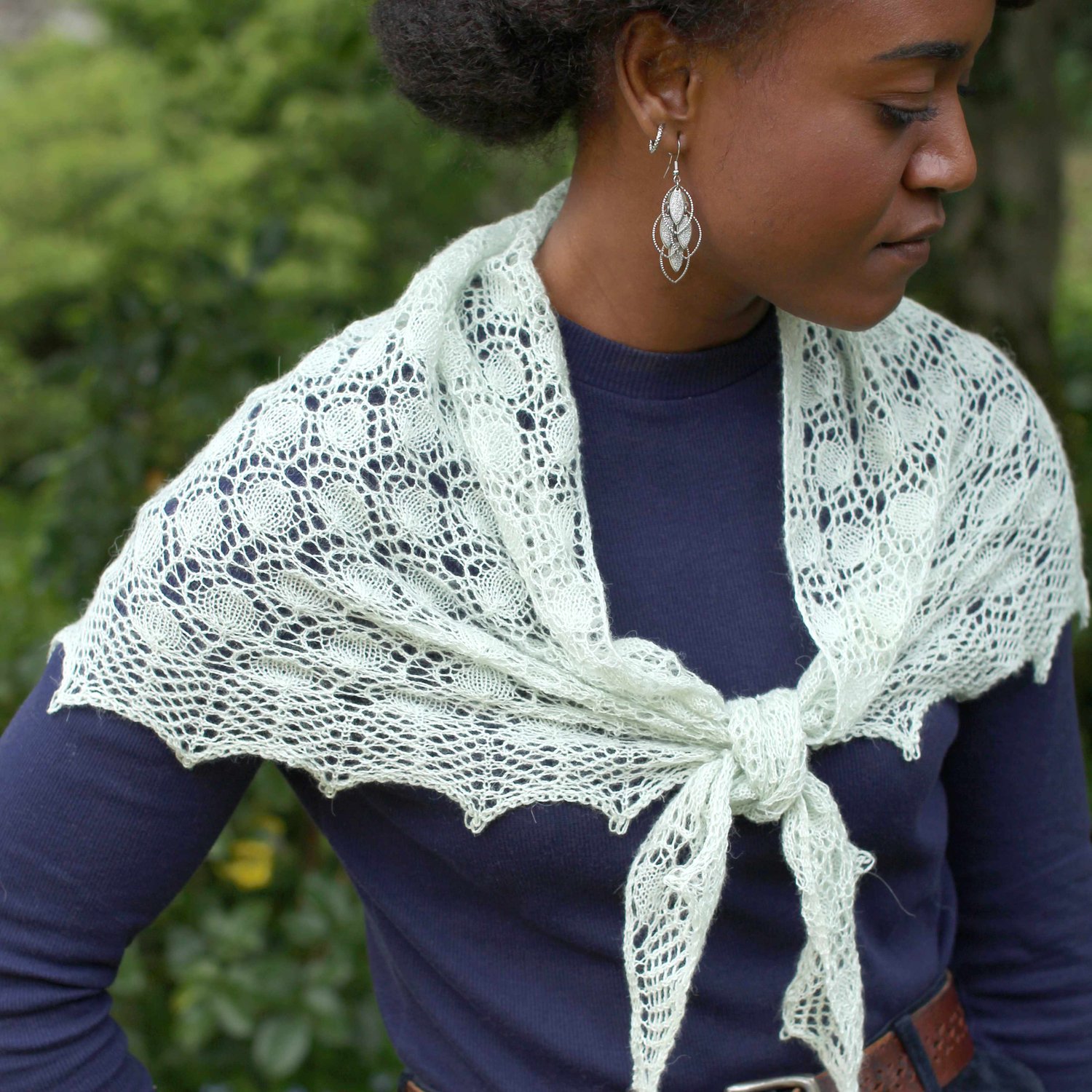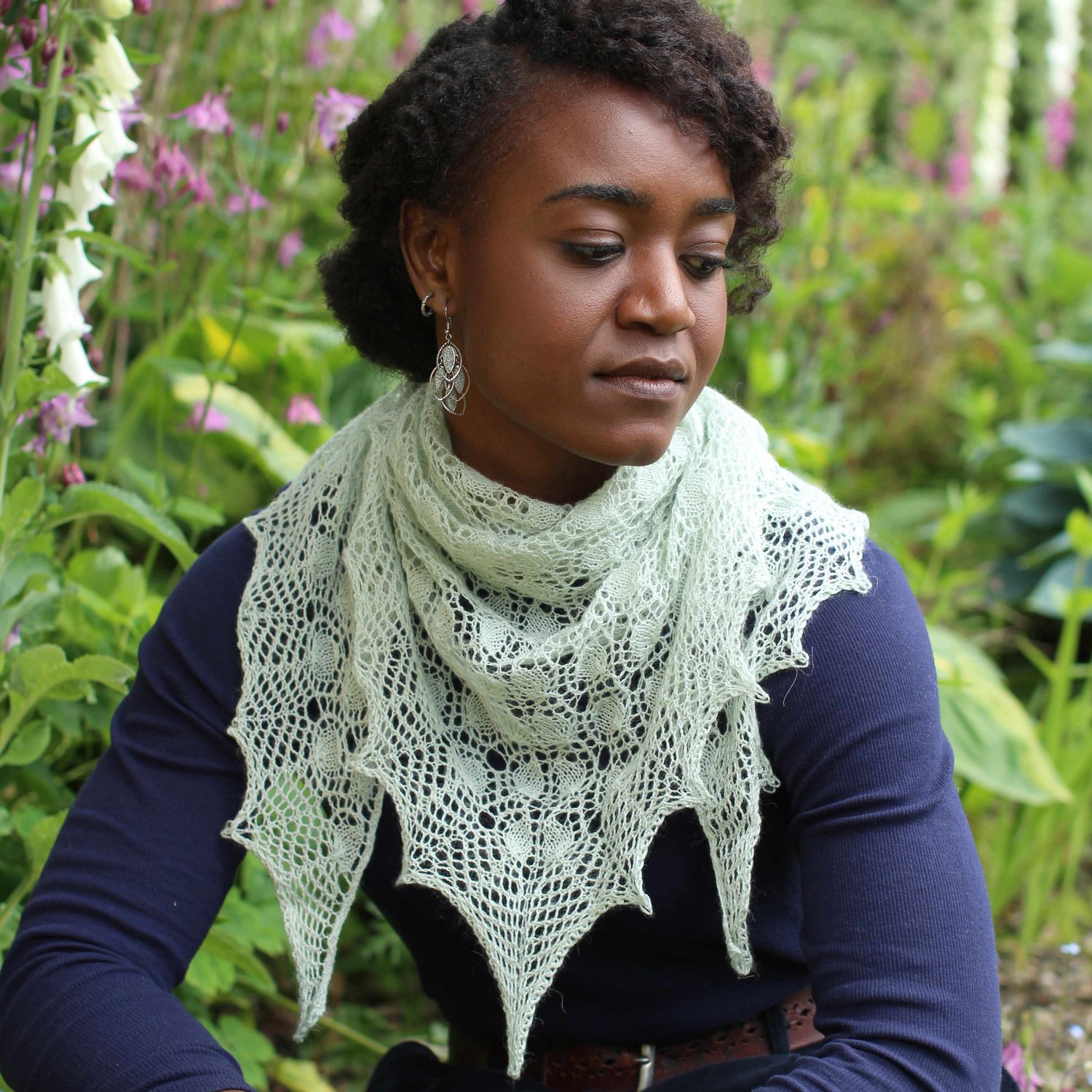 Victorian Pennies Shawl Pattern
On Sale
£6.00
Victorian Pennies is an elegant, heirloom lace shawl with a triangular construction, a central spine, a striking lace pattern and a delicate edging. It can be worn snuggled around the neck or draped over the shoulders, and in this alpaca, cashmere blend is both light but cosy. This beautiful shawl takes just one skein of this fine laceweight yarn and is the perfect pattern if you have a single skein of lacy goodness in your stash.
This stunning shawl is worked with an overall lace pattern edged with a deep border. The variety of increases and decreases used to produce the reverse stocking stitch circles and surrounding halos in Victorian Pennies makes for an interesting knit. The shawl is worked from the top down, starting with Judy's Magic Cast-on. The Main Lace Pattern flows into the border and the shawl is finished with an Estonian Cast-off. While patterning occurs on both right-side and wrong-side rows, wrong-side row stitches are limited to knit, purl and knitting 3 stitches together.
Note that the pattern is travelling, so stitch markers CANNOT be used between pattern repeats.
In addition to charted instructions for the lace, written instruction are also provided.
Pattern sizes
When knitted to gauge, shawl measures approximately:
• Wingspan 140cm / 55in;
• Depth 68½cm / 27in.
Size can be adjusted by working to a different gauge, and/or by adjusting the number of repeats, but yarn requirements will change accordingly.
Yarn requirements
Victorian Pennies is knitted in
Susan Crawford Vintage Melissa
; a luxurious 1 ply lace weight yarn, created from a blend of baby Alpaca, silk and cashmere. The shade shown here is Nile Green.
Yarn requirements are for the weight of yarn and number of repeats stated at the given gauge.
Approximately 600 metres (656 yards) of cobweb laceweight with 1200 metres (1312 yards) per 100g.
Information is included in the pattern to allow adjustment of shawl size, which may also be useful if you use an alternative yarn weight and/or gauge.
As required by UK and EU law, terms and conditions can be found on my website
www.literallyyarn.co.uk
for you to read and save before purchase.
Photo copyright: Susan Crawford 2022