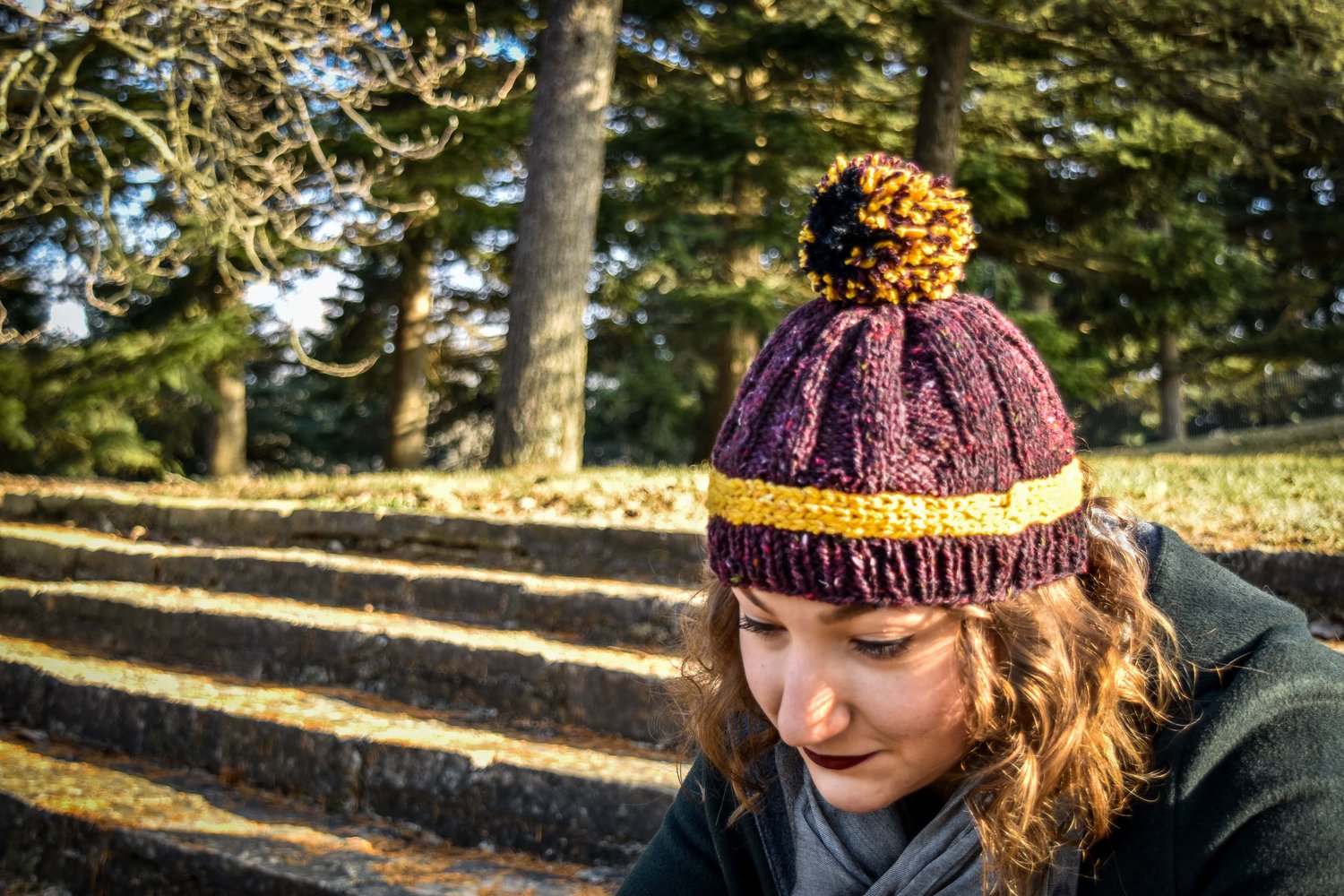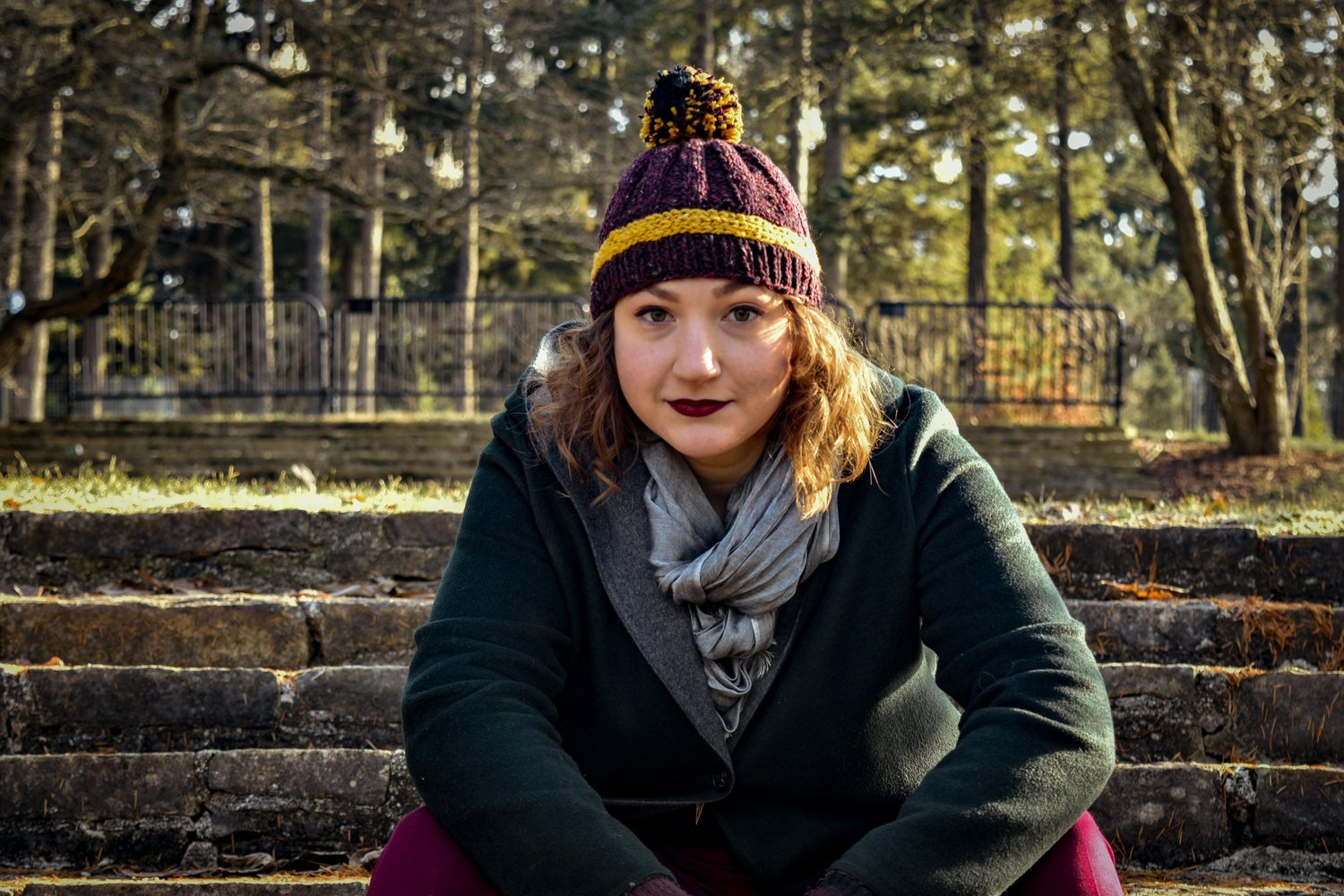 One for the Dark Lord
On Sale
This hat design is part of my new 
The Lord of the Rings Hat Collection eBook
, a set of four hat designs each inspired by a line of JRR Tolkien's famous poem. You can check out the
lookbook here 
to see all 4 patterns!
"Three Rings for the Elven-kings under the sky,Seven for the Dwarf-lords in their halls of stone,Nine for Mortal Men doomed to die,One for the Dark Lord on his dark throneIn the Land of Mordor where the Shadows lie.One Ring to rule them all, One Ring to find them,One Ring to bring them all and in the darkness bind themIn the Land of Mordor where the Shadows lie."
— JRR Tolkien, 
The Lord of the RingsThe Lord of the Rings 
was my introduction to epic fantasy. The story has never lost its luster for me – I never get tired of re-reading the books or marathoning the movies, and I probably never will. So, when I had this idea for a set of designs inspired by Tolkien's famous poem, I just couldn't wait to dive into the details of the story to create something new.
For this design, I wanted to embody the evil power of Tolkien's "Dark Lord on his dark throne" …in a slightly lighter fashion than his portrayal in the books and movies. We could all use a little laughter to lighten the darkness, right? When I think of Sauron, I think immediately of his terrifying armor, the burning Eye of Sauron, the One Ring, and volcanic Mount Doom. With this inspiration (and some help from an awesomely clever friend), I invented a hat encircled by the One Ring and topped with the Eye of Sauron (in comical pom-pom form!). The ribbed body of the hat is designed to subtly echo the horned shapes of Sauron's helmet. I chose two colorways of a rustic and luxurious tweed yarn for this design: the red-black colorway used for the body reminded me of Mount Doom's forges and the glints of white and orange in the yellow colorway used for the ring called to mind firelight glinting off the One Ring's insidious gold circle.
Whether you're a die-hard 
The Lord of the Rings
 fan or just someone who loves hilarious pom-poms, think of Sauron, start up a 
The Lord of the Rings 
marathon, and give this a try! Hopefully this hat will keep you (or your favorite Dark Lord) cozy and chuckling the next time you happen to find yourself forging a powerful ring in a volcano.
Yarn Used in Sample:
The Fibre Co. Arranmore (Aran; 80% Merino / 10% Cashmere goat / 10% Silk; 175 yd 160 m per 100 g skein)
Main Color (MC):
 Brannagh, 1 skein
Contrast Color (CC):
 Finian, 1 skein
Needles:
16" (40 cm) US 8 / UK 6 / 5 mm circular needle
US 8 / UK 6 / 5 mm DPNs (or size needed to obtain gauge)
A 32" (80 cm) or longer circular needle can also be used to work the Magic Loop method.
Notions:
Stitch markers, yarn needle
Optional: ~1 yd 0.9 m black worsted or aran weight yarn (for pompom pupil)
Techniques Used with Tutorials Provided:
Modified Lateral Braid (also called Vikkel or Estonian Braid)
Knitted Cast On
Pompom Creation
Yardage Estimates from Sample (Including Pom-Pom):
MC: 
100 yd (91 m), 57 g
CC:
 26 yd (24 m), 15 g
Final Measurements:
Circumference (Unstretched):
20" (51 cm)
Height (Without Pom-Pom):
7.5" (19 cm)
Height (With Pom-Pom):
10" (25cm)
This pattern has been tech edited and test knit.