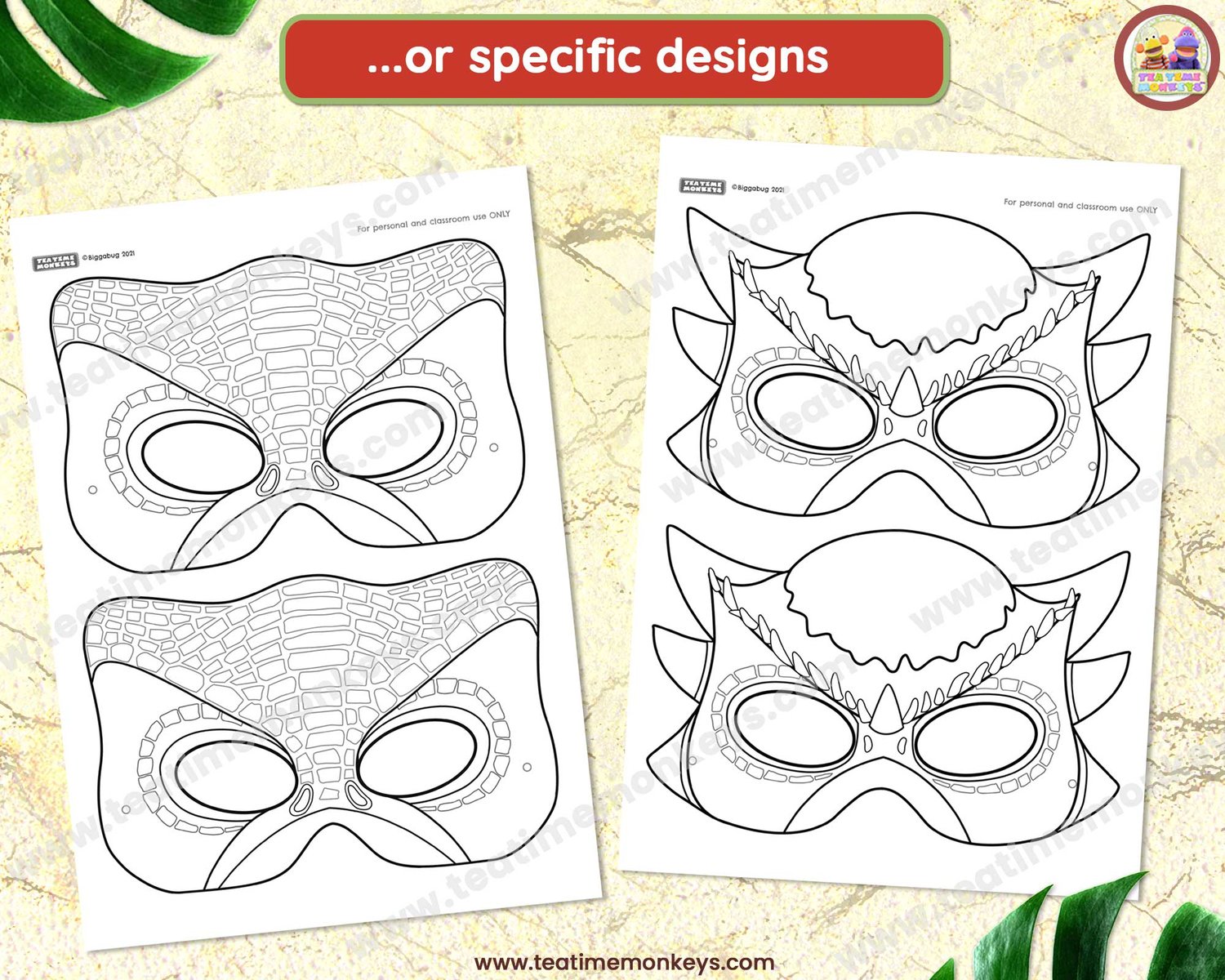 DINOSAUR MASKS - For Colouring
On Sale
$5.00
These awesome printable DINOSAUR masks to colour and decorate are perfect for the dino-crazy kids in your life! 
Great for:
Teaching dinosaur and prehistory units
Arts and Crafts time
Role plays, dressing-up and drama
Carnival activities
Dinosaur themed party "craftivity"
This pack includes 
TEN dinosaur masks
in black line, to print:
Allosaurus, Ankylosaurus, Brachiosaurus, Iguanodon, Pteranodon, Stegosaurus, Stygimoloch, Tyrannosaurus rex, Triceratops, and Velociraptor.**The exact details of the dinosaurs are purely speculative and inspired by interpretations from different sources, such as various Natural History Museums.**
The masks have simplified shapes to make cutting out easier and guides to show where to attach the elastic. They also leave children's noses uncovered, so they are much more comfortable to wear than other designs on the internet!
To save paper there are two masks per page, except for the Pteranodon and Triceratops which are larger than the other masks and only fit one per page. 
YOU GET:
One PDF file with two designs per page - if you want to print a mix of different dinosaurs
One PDF file with a single design per page - if you want to print specific dinosaurs
Tips Sheet with advice on printing and making the masks
Songs, videos, crafts & other free resources on our website!
Original illustrations by Tea Time Monkeys! © 2021 Biggabug