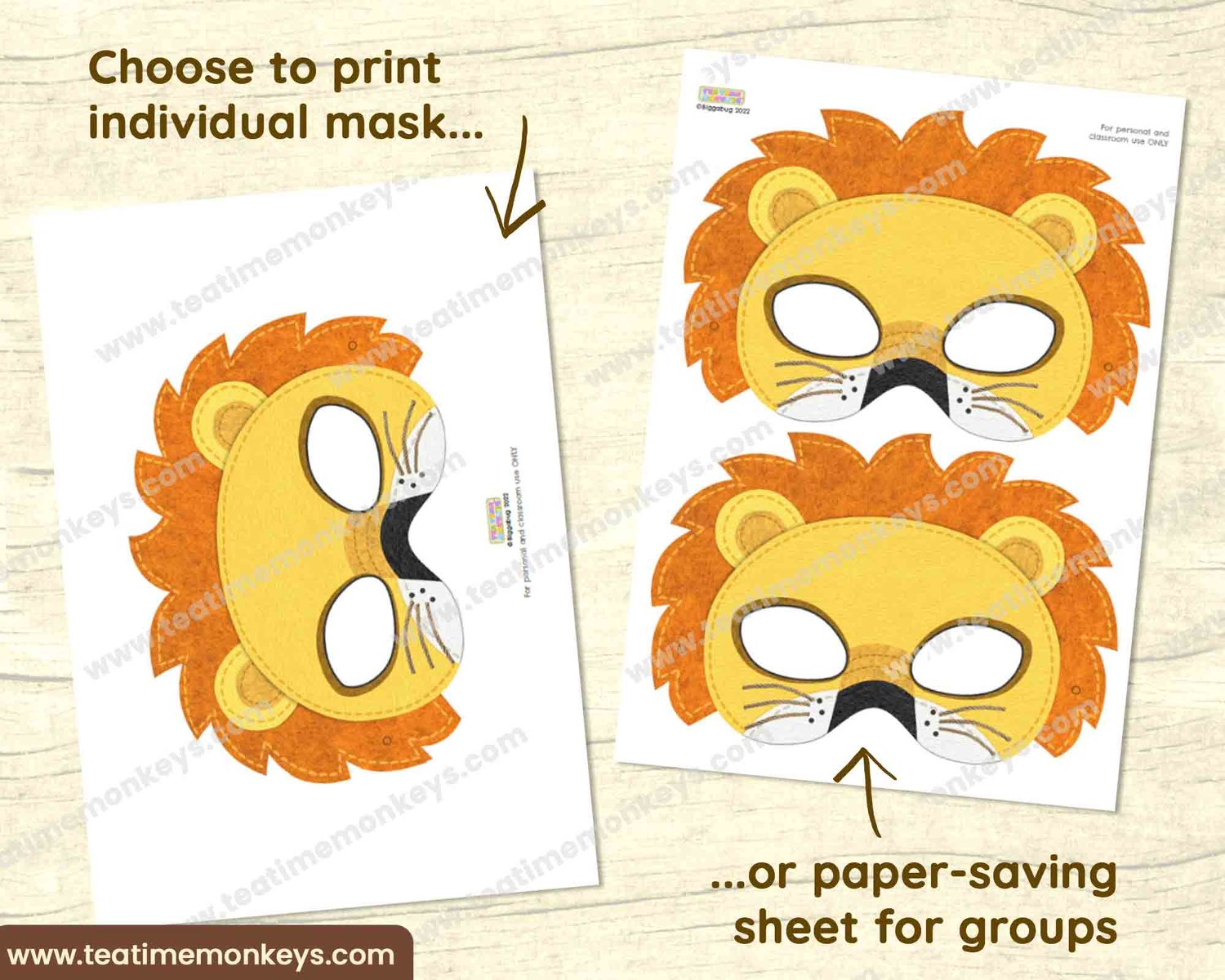 LION Mask: Color and Black Line
On Sale
This printable
LION MASK
is great for jungle themed activities, role play & drama, wild animal units, as well as picture book activities such as The Lion and the Mouse. Includes a color mask ready to cut and play, and a black line mask to color and decorate.
I have included a sheet with one mask, to save ink for individual use. There is also a sheet with two masks that you can use for groups, to save paper. The mask has a simplified shape to make cutting out easier and guides to show where to attach the elastic.
▼
FOR BEST VALUE, you can also get the lion mask in these products
▼
**JUNGLE ANIMALS - SAFARI ANIMALS Printable Masks**
**JUNGLE ANIMALS - SAFARI ANIMALS Printable Masks for Coloring**
▼
YOU GET
▼
One lion mask in color, to cut and play
One lion mask in black line, to color and decorate
Sheets for individuals and groups
Tips Sheet with advice on printing and making the mask
Great for:
Jungle themed kids parties
Carnival activities
Role plays, dressing-up and drama
Teaching wild animal units
Picture book activities
Songs, videos, crafts & other free resources on our website!
Original illustrations by Tea Time Monkeys! © 2022 Biggabug