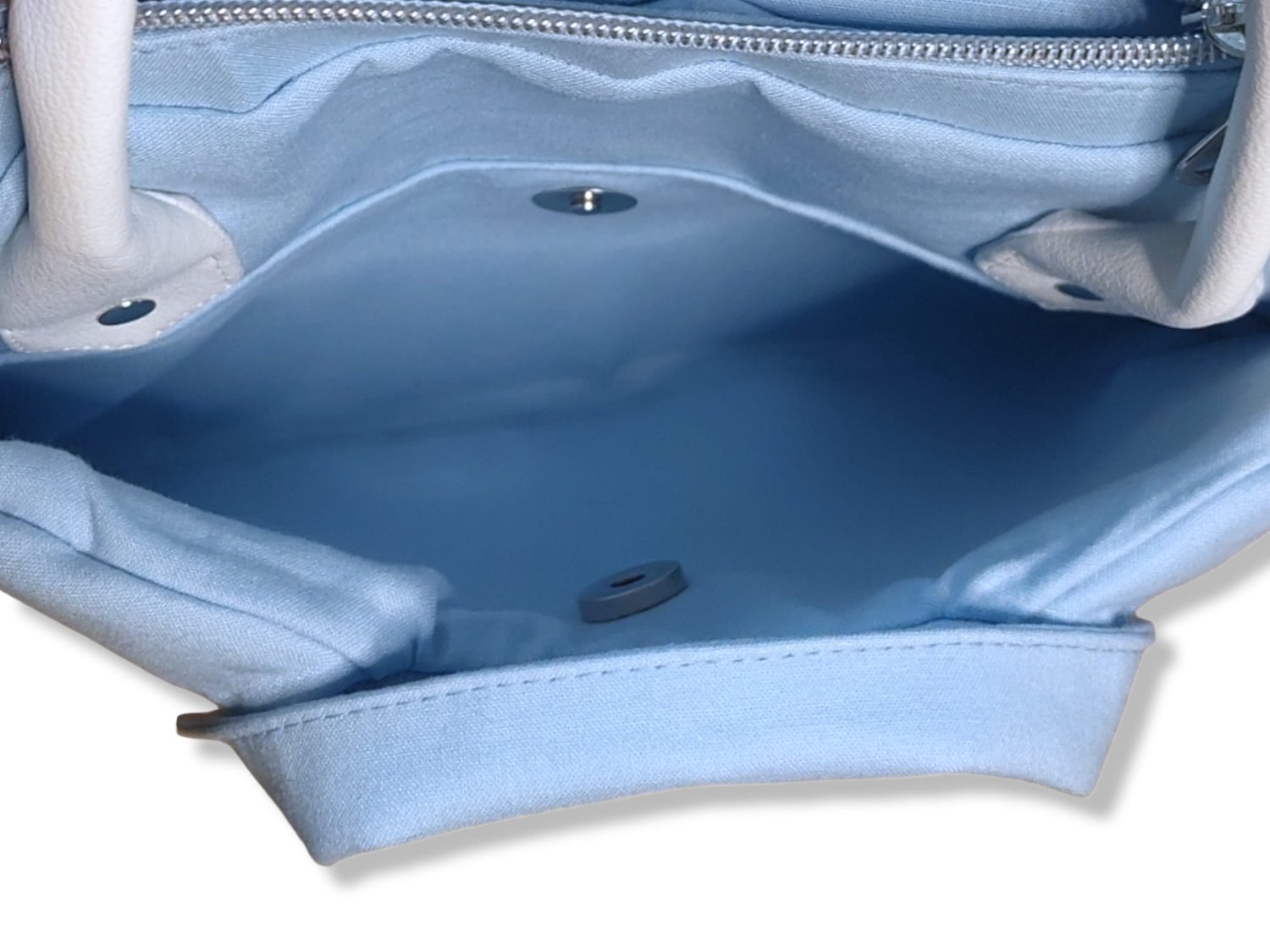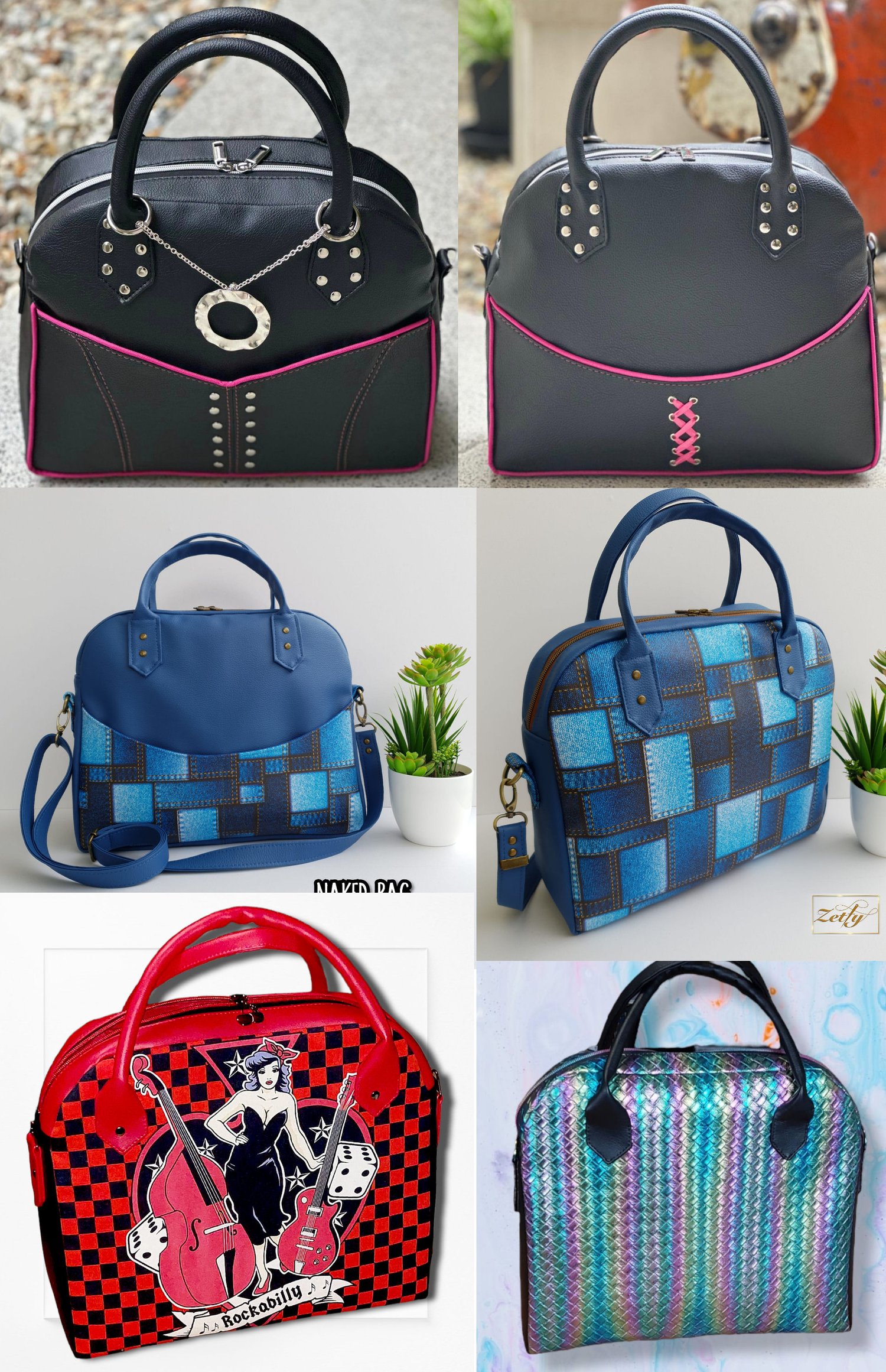 Rocky Rockford Peaches Inspired Bundle
On Sale
Do you make bags to sell? This is the perfect opportunity to offer your customers a truly unique, boutique bag. Sell as many as you like as long as you are not mass producing them in a factory.
This is a professional level pattern for experienced sewists. We suggest reading though the pattern before starting. The pattern includes step by step instructions and illustrations. We do not offer videos as our instructions are clearly written and illustrated.
One page copy shop and projector files are included!
This is a 4 bag pattern bundle. You do not need to purchase anything separately. These bags may be made in fabric, vinyl, garment weight leather or the combination of your choice.
You will receive the Rockford Peaches inspired pattern, Rocky, as well as the Naked pattern. The approximate dimensions are 13" wide, 11" tall, 4" deep
Rocky
The vintage baseball uniform can be made in the color combination of your choice. We suggest purchasing an adult softball belt, but we do provide a pattern piece to make your own. You will need to be able to create your own patches for the "chest" and "arms" (gussets). Placements for these patches are marked clearly on the pattern. Blank shapes are included for your convenience. Make up your own team name, and choose any color combination you like. A pattern piece for a regular belt with a buckle is included but we preferred to purchase an adult softball belt. There is a choice between a contrast shoulder strap or a solid color strap. As always, feel free to substitute your own! Choose between baseball strap anchors or the "v" shape. If you'd prefer to use hardware, go ahead!
Naked
Get three different bags from one pattern. Naked is a classic shaped bag with top handles and/or a shoulder strap. There are two optional exterior pockets, as well as an interior zip pocket. This pattern is a blank canvas for your creativity. Exterior pockets are optional. The bag can be dressed up with hardware, piping, embroidery, heat transfer, just to name a few. Whether you want a simple bag or an eye catching evening or corset look, Naked has you covered.
For best results, read through the pattern and follow the layout. There is a great deal of information contained on every page. "Intermediate" and "Advanced" are subjective terms. This is not the best choice for someone who prefers to work with videos and photographs or for a beginning bag maker.
Those accustomed to working with professional, commercial patterns will be able to easily follow the instruction set. I make it a point to test with non-native English speakers to assure the clarity of the instructions. Every part of the bag is clearly marked for matching and for placement of hardware.