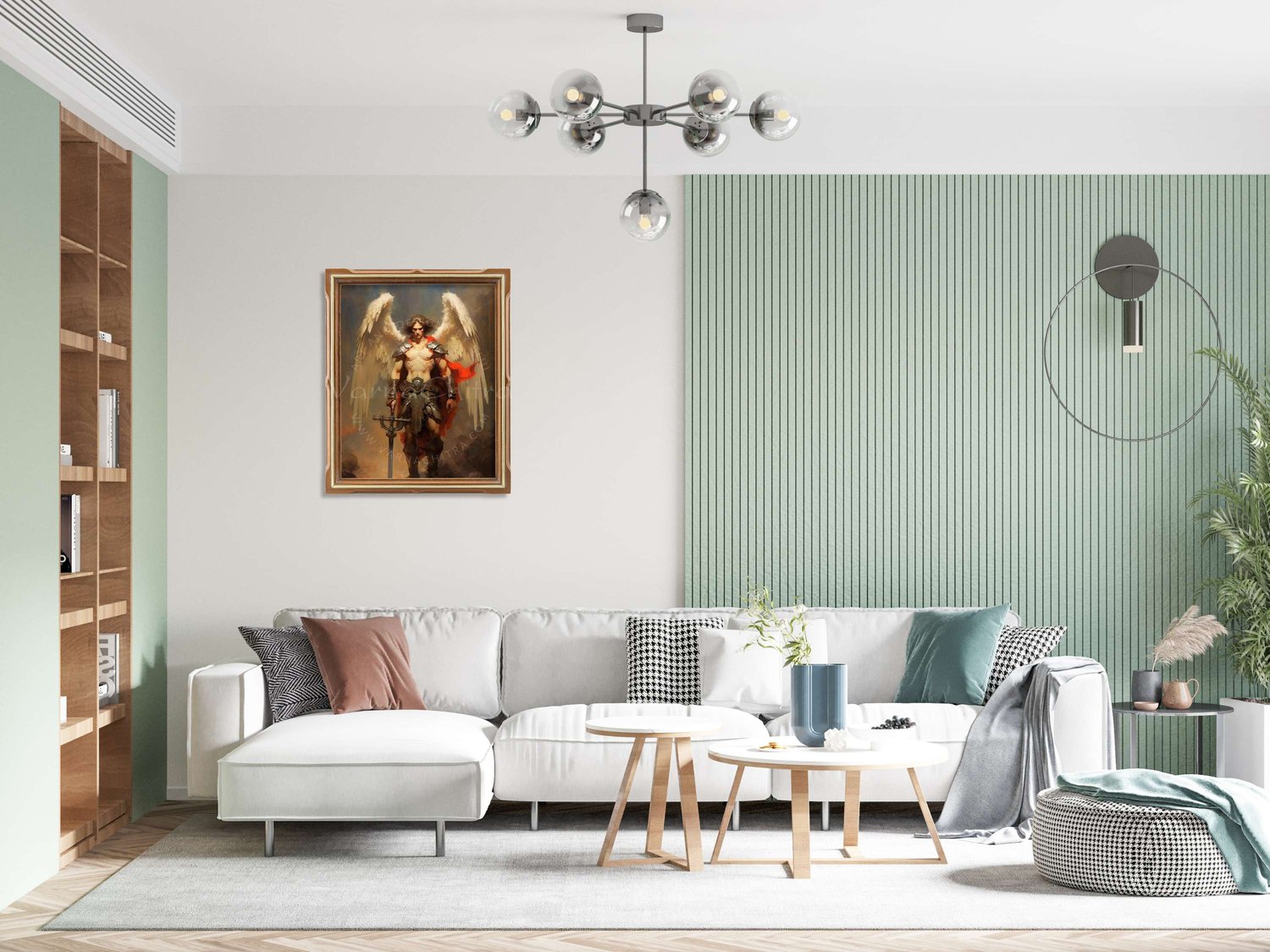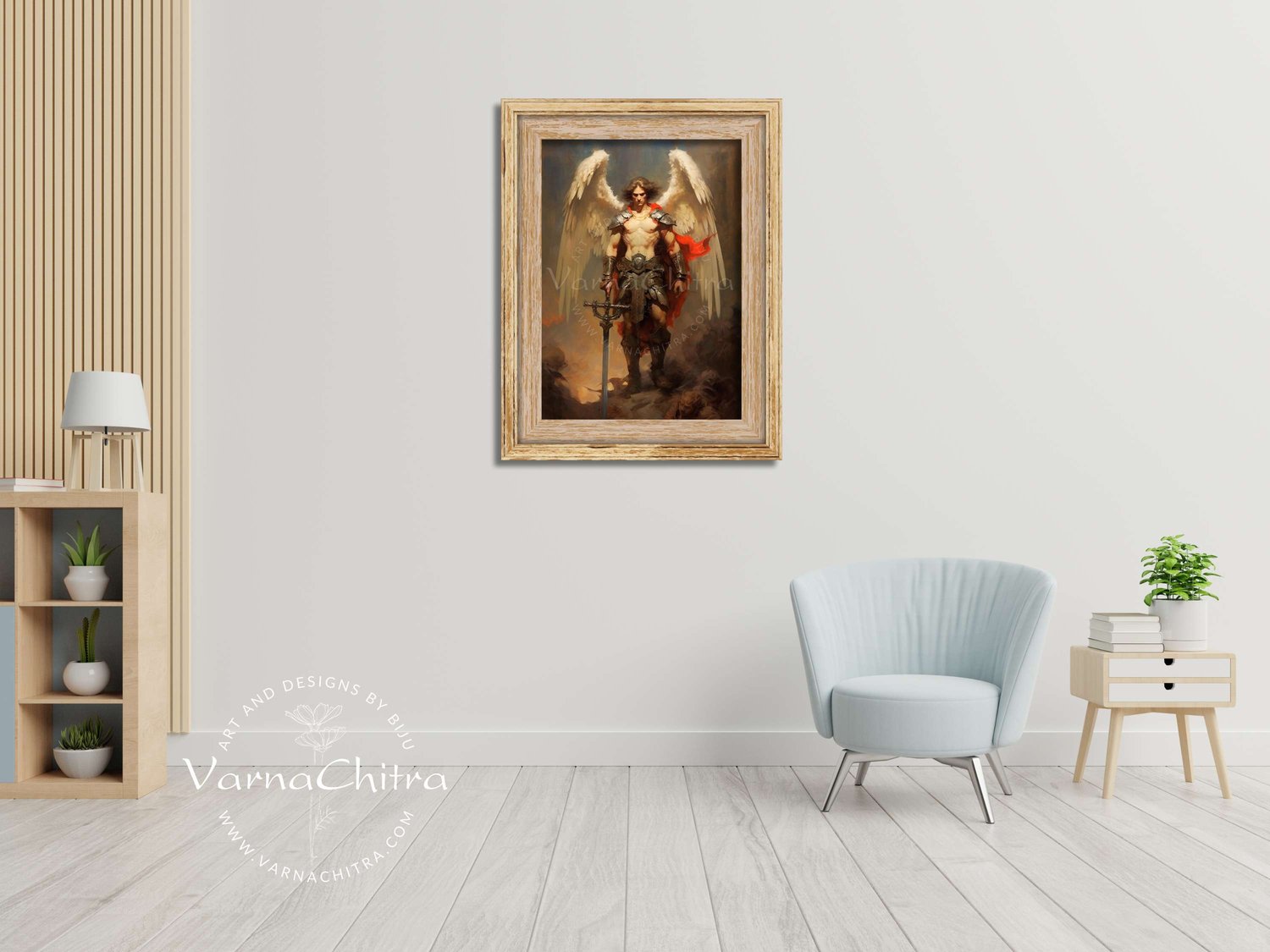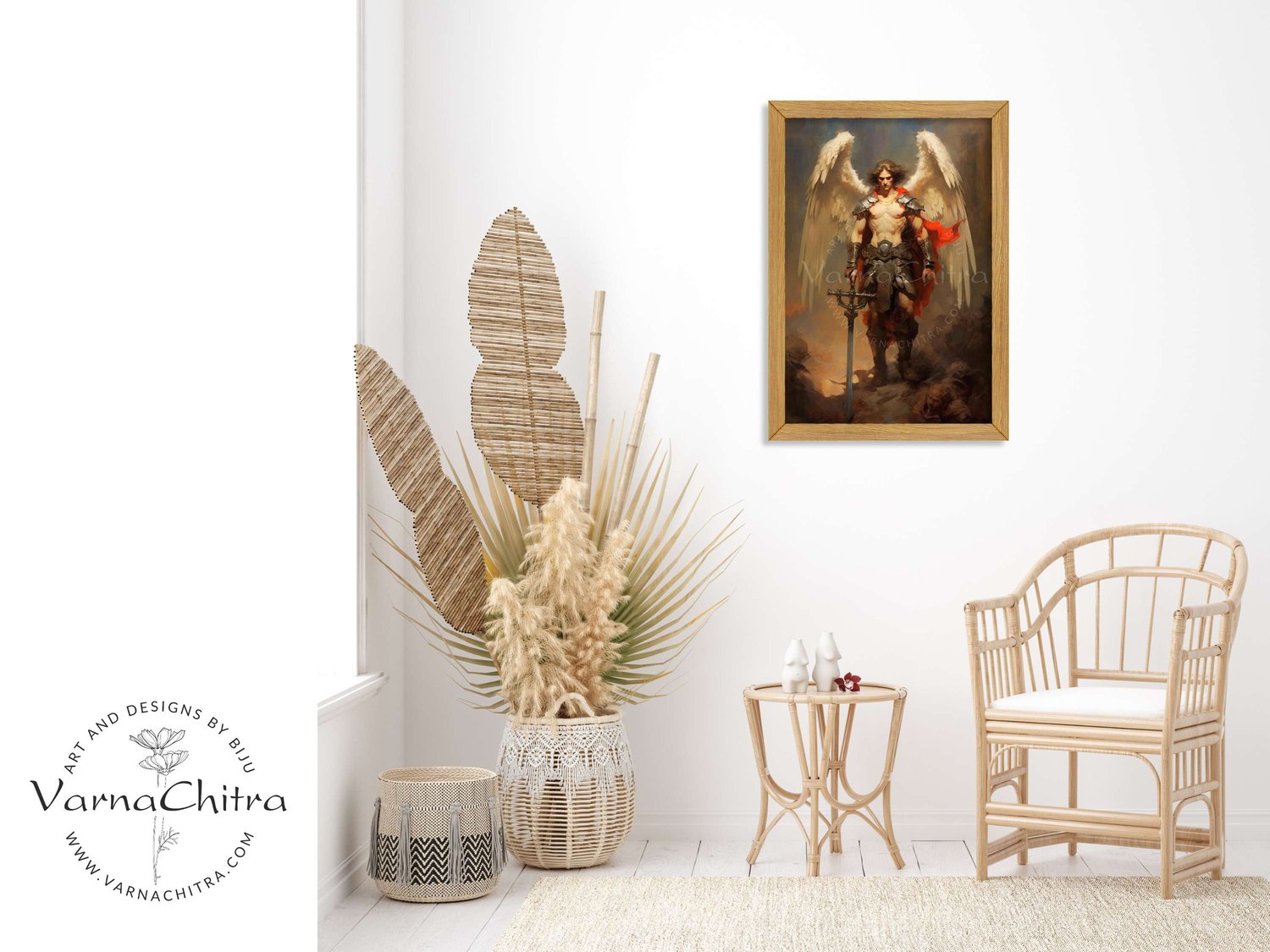 Classical Impasto Oil Painting of St. Michael the Archangel 3 the Protector from All Evil, Powerful Guardian Unique Painting Quality Artwork
In this digital painting inspired by the style of impasto oil painting, St. Michael, the archangel, stands tall and majestic at the forefront of the composition. The thick, textured brushstrokes emulate the rich impasto technique, creating a tactile and three-dimensional effect on the canvas. St. Michael is depicted in semi armor, his wings spread wide, exuding a sense of strength and authority. The interplay of vibrant colors, ranging from deep reds to warm golden hues, adds depth and intensity to the artwork, evoking a sense of divine presence. The artist skillfully captures the dynamic pose of the archangel, poised for battle against the forces of evil, imbuing the painting with a sense of awe and reverence.
Upon purchase you will receive 1 jpg file as instant download.
Use the downloaded file for customized printing and framing at any of the online printing and framing services like shutterfly, canvaschamp etc. You may also utilize the service of your local printing and framing shops.
THIS ITEM IS A DIGITAL DOWNLOAD ONLY. NO PHYSICAL ITEM WILL BE SHIPPED.
YOU WILL GET 1 JPG FILE OF SIZE 32x48 inches each with 300 ppi AS A DIGITAL DOWNLOAD.
The file can be easily resized to
24x36 inches(2:3 aspect ratio) and below
24x24 inches (1:1 aspect ratio) and below
18x24 inches (3:4 aspect ratio) and below
16x20 inches (4:5 aspect ratio) and below
11x14 inches
A3 (ISO) 11.7x16.5 inches
You can contact me for any other size after purchase.
For personal use only. No commercial use permitted.