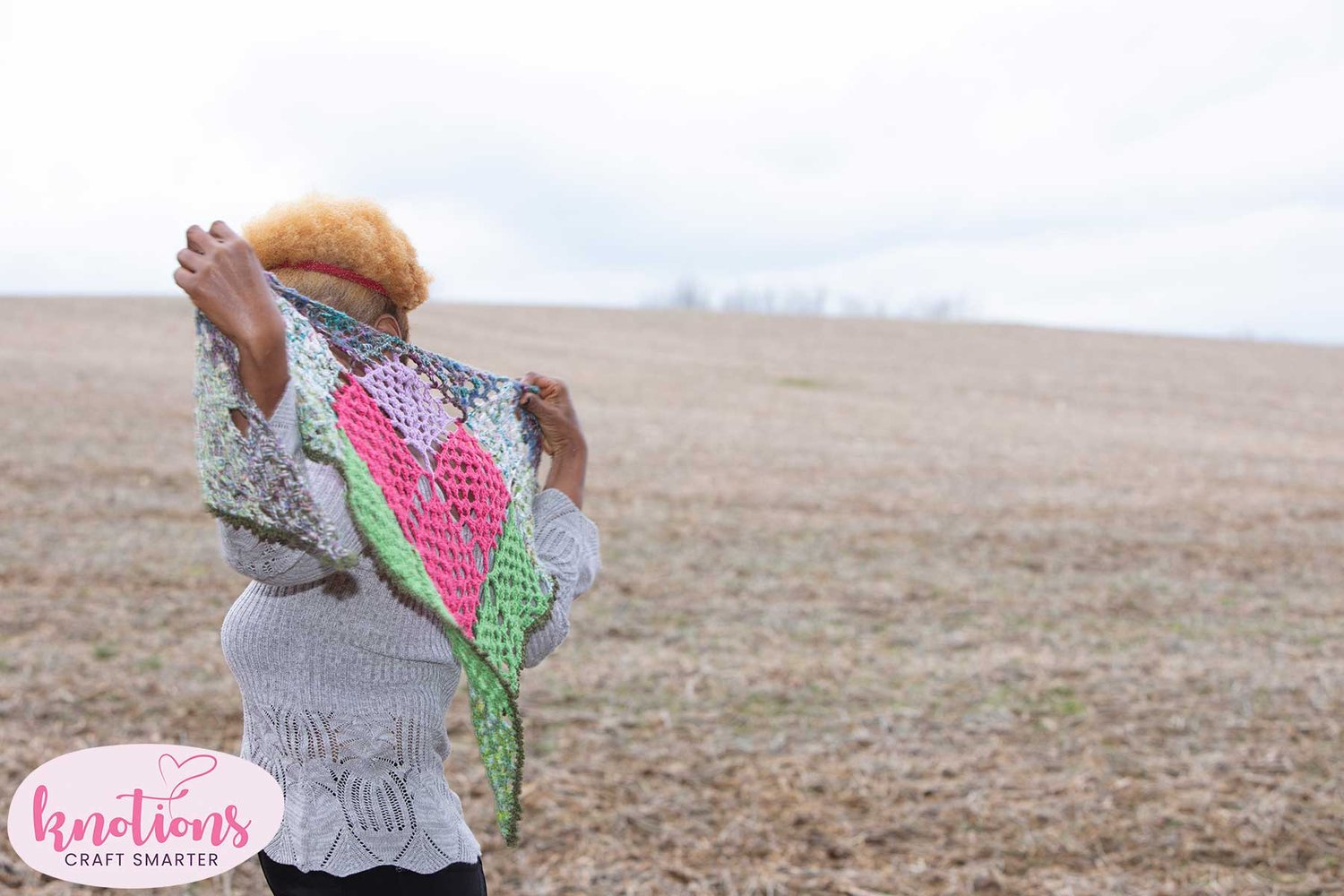 Scraptastic Crochet Pattern
This shawl pattern is a little less straight forward, but a lot of fun!

Composed of motifs that are wider thanvtall, it creates a slightly narrow triangular shawl. The whole point of the shawl is to use up the bits and pieces you've saved from other projects. You'll make the first full motif and weigh it to determine how much yarn is needed, then continue making and joining motifs using other left over yarns until your shawl is done. (Of course, you're welcome to make the shawl in one color.)

The shawl can be made with any yarn. It is important, however, to use similar weights and similar fiber. I chose to have a DK weight and wool-based shawl. Some of the yarn was 100% wool, some had some nylon, but blocking was similar for both. Holding two strands together of fingering/sock weight yarn was equivalent to one strand of the DK weight yarn.