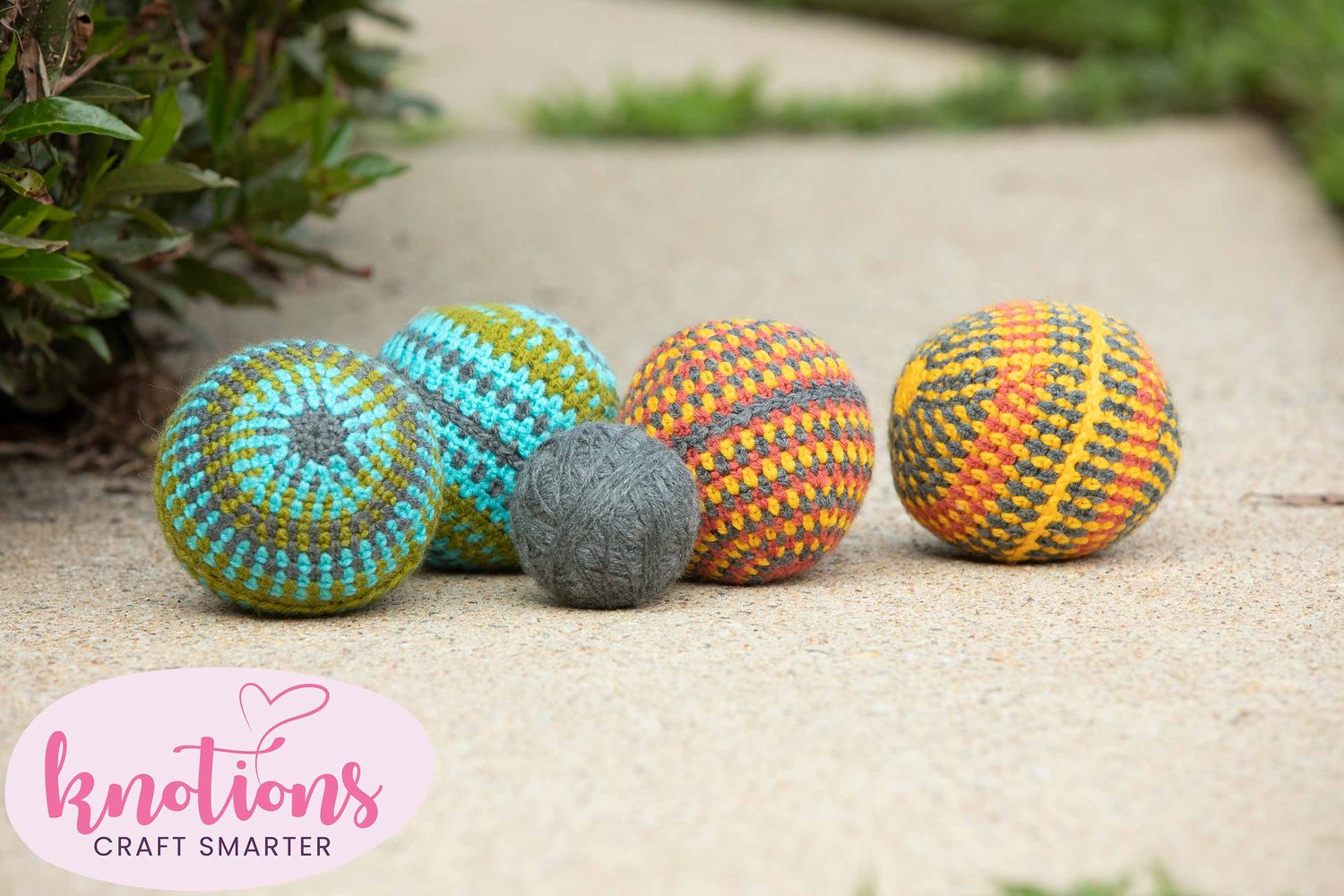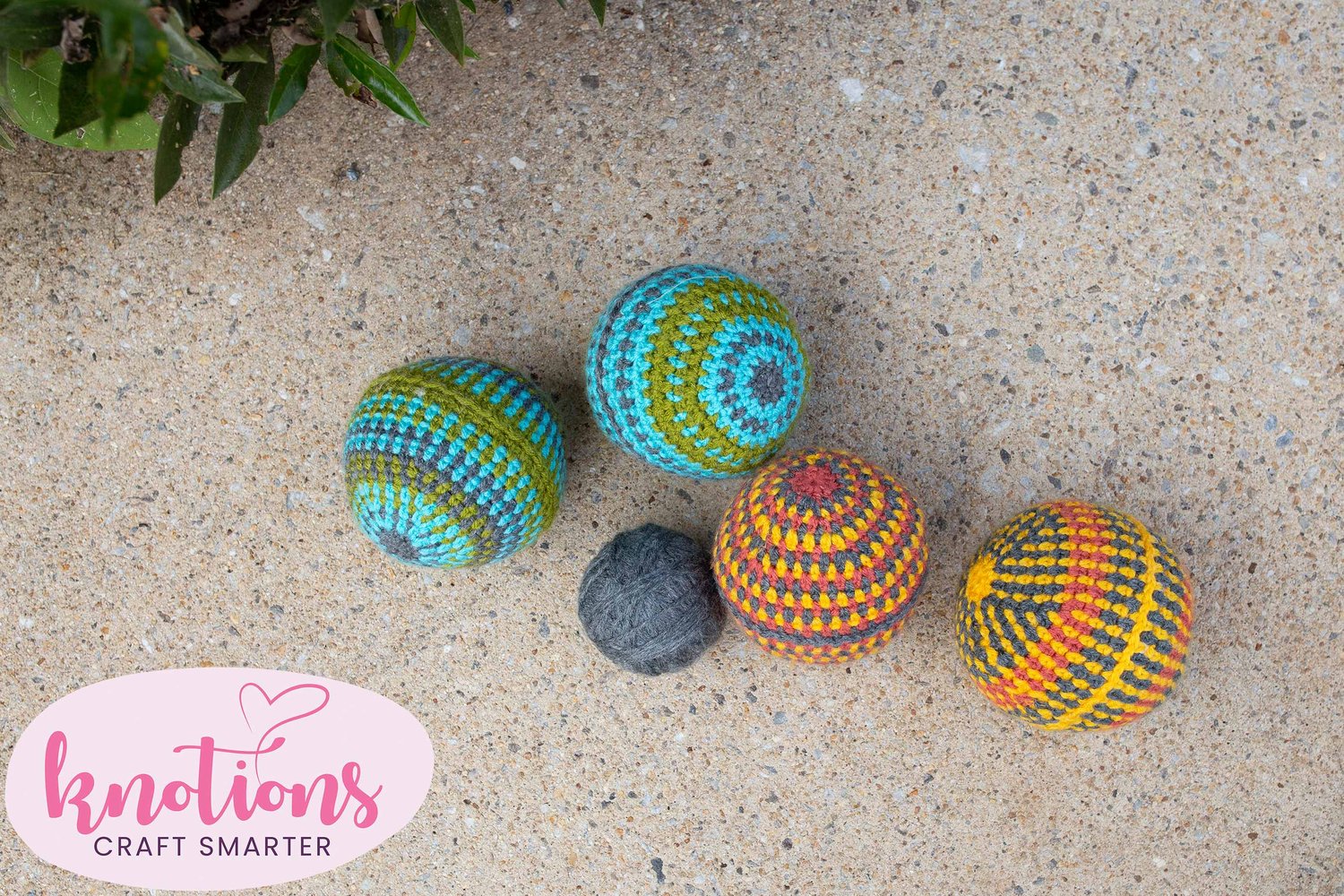 Mosaic Bocce Set Crochet Pattern
Dating from Classical Roman times, bocce is a sort of modified bowling game where players aim small weighted balls toward a smaller target ball, the pallino. Teams alternate turns attempting to place these heavy wood balls closest to the pallino from a short distance away.

This crocheted set softens the game, making it safe to share with the whole family, or to allow kids to play without adult supervision. These bocce balls are regulation size and very nearly regulation weight as well.