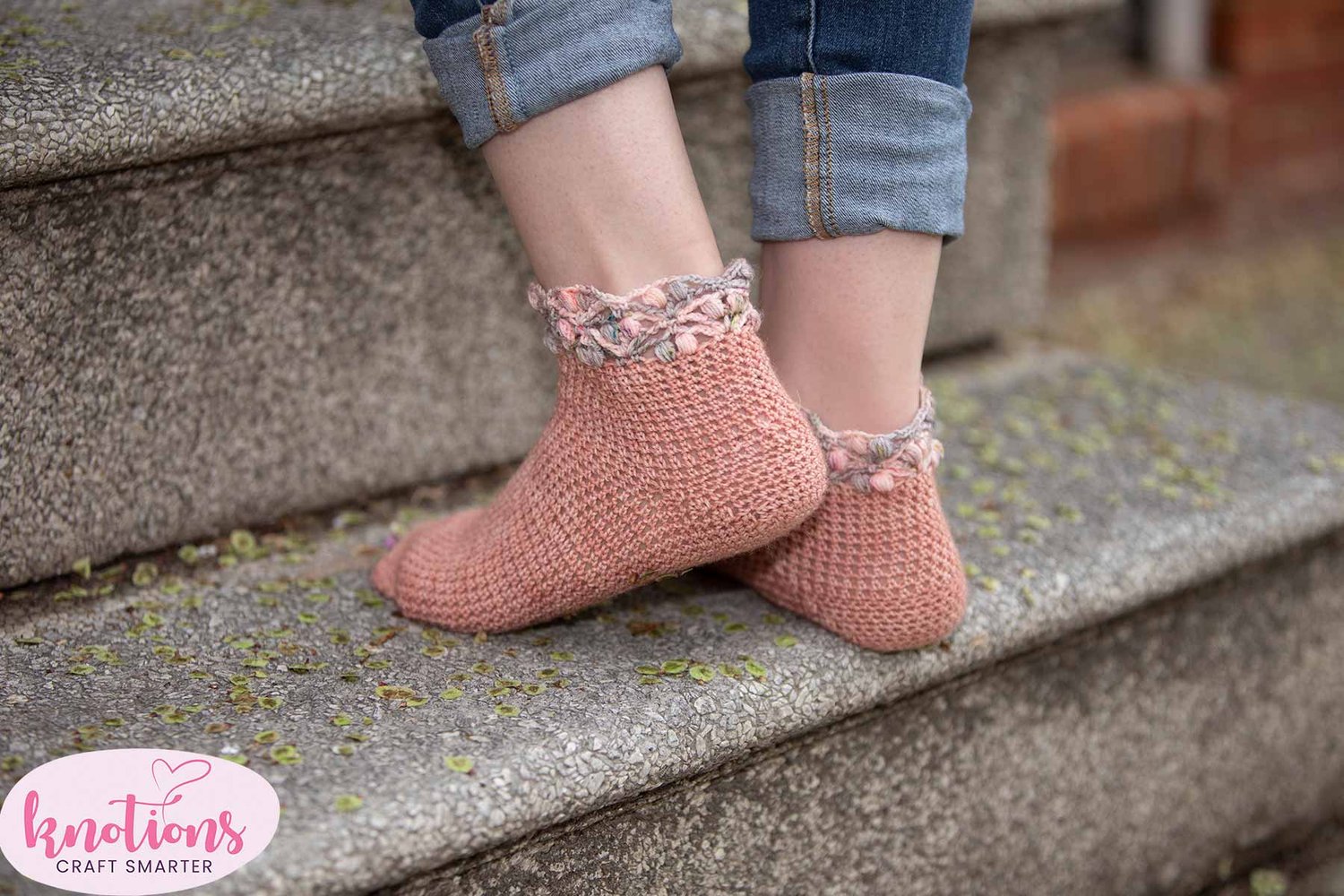 Lotus Socks Crochet Pattern
My inspiration comes from the lotus flower, born, grown, and finally coming out of water.  In my pattern, the lotus motif rises in the cuff of a cute shorty crochet sock.

This basic design is the perfect introduction to crochet socks. It is a fast and fun project to make, using extended single crochet, simple shaping, and minimal finishing.

Created toe-up, with a mini gusset and short-row heel, you have the advantage of trying your sock on as you go, making adjustments as necessary.

Any fingering sock yarn will be fine for this design. Being an ankle length, 50 g (1.8 oz) of MC and 20 gr (0.72 oz) of CC will be enough for a pair in S size (sock length 8 ½ "). Since the pattern is worked in the round, I recommend using the toe to make the swatch. You'll want to apply a negative ease to both the width and especially the length.