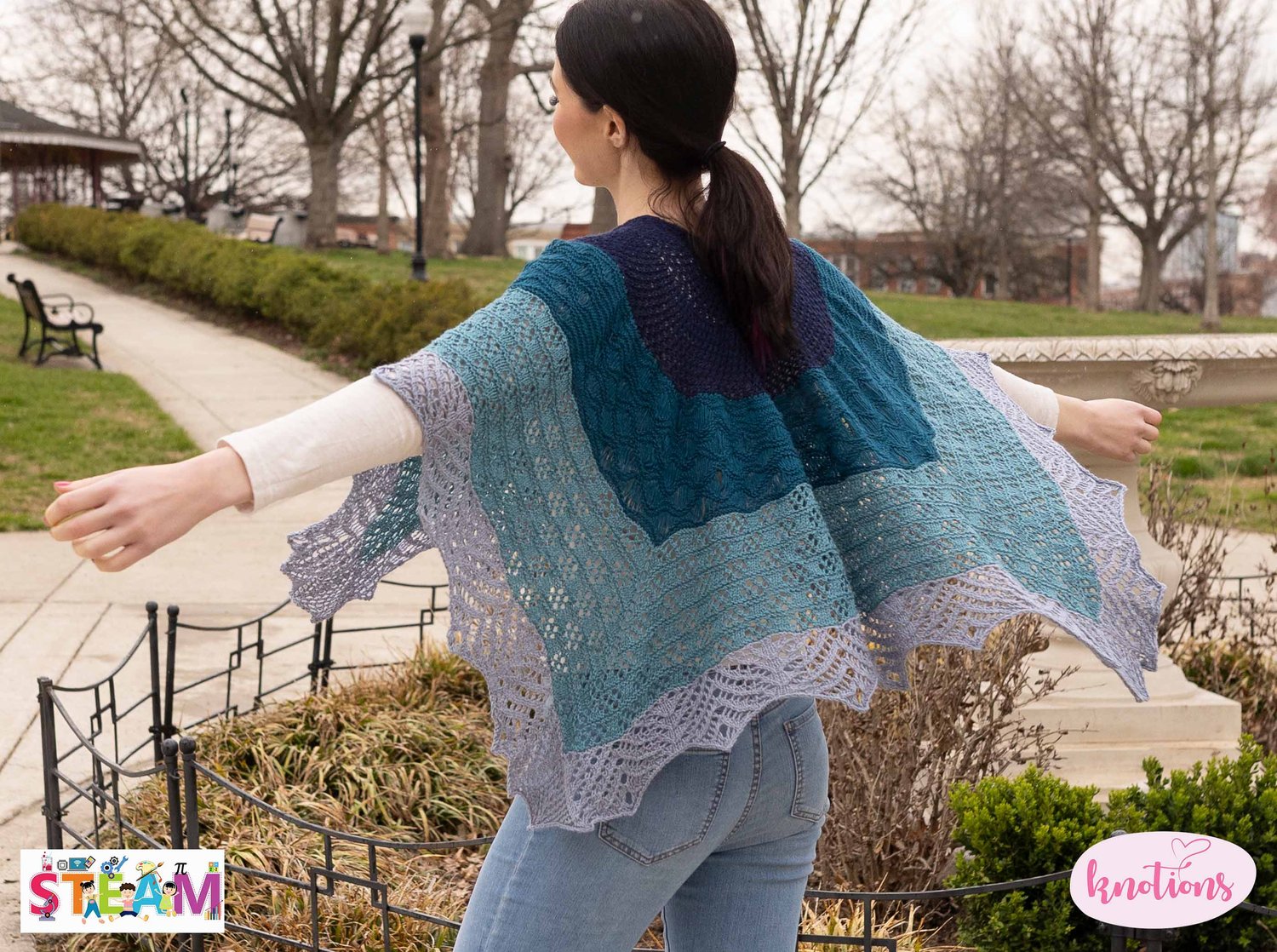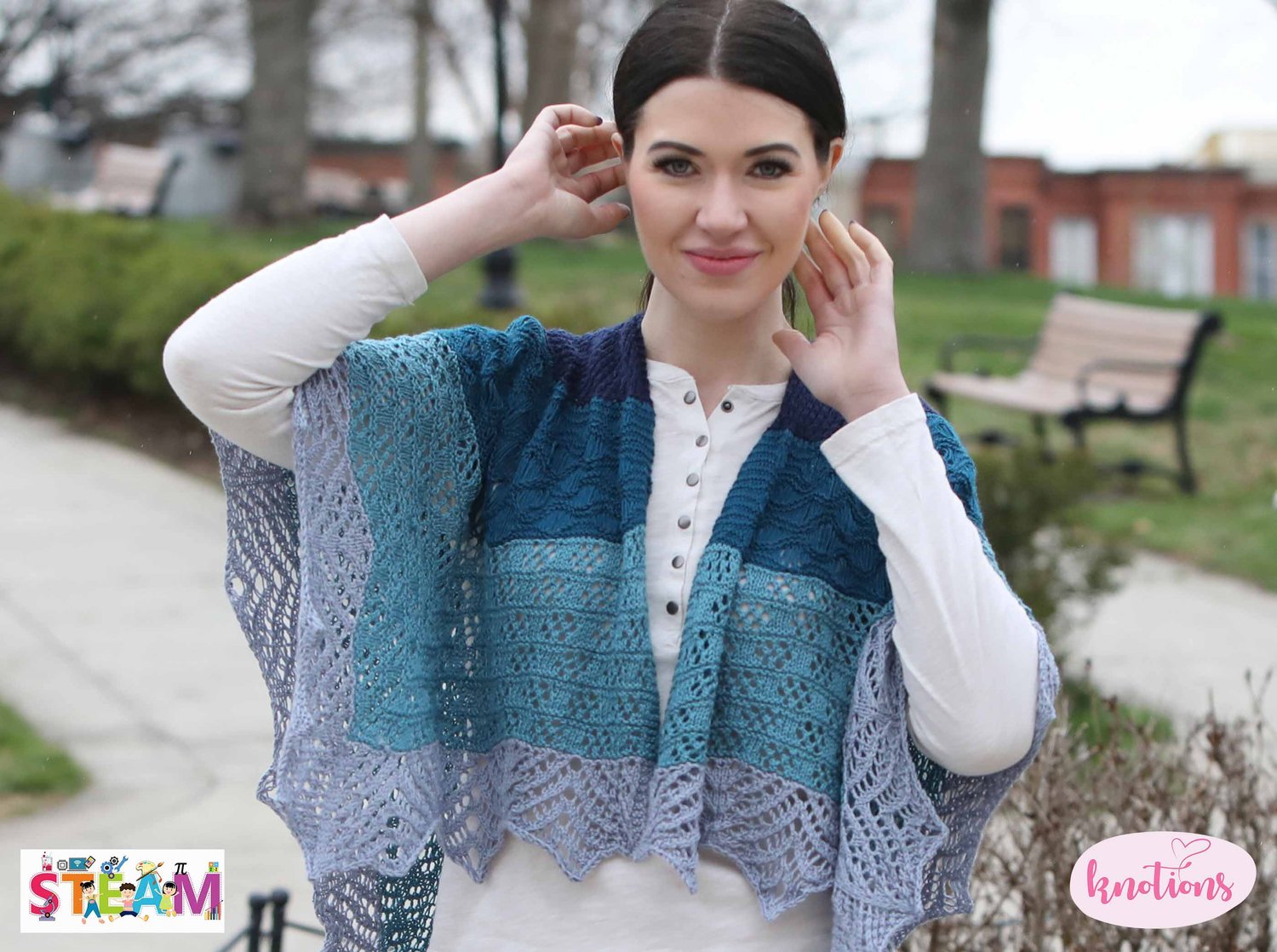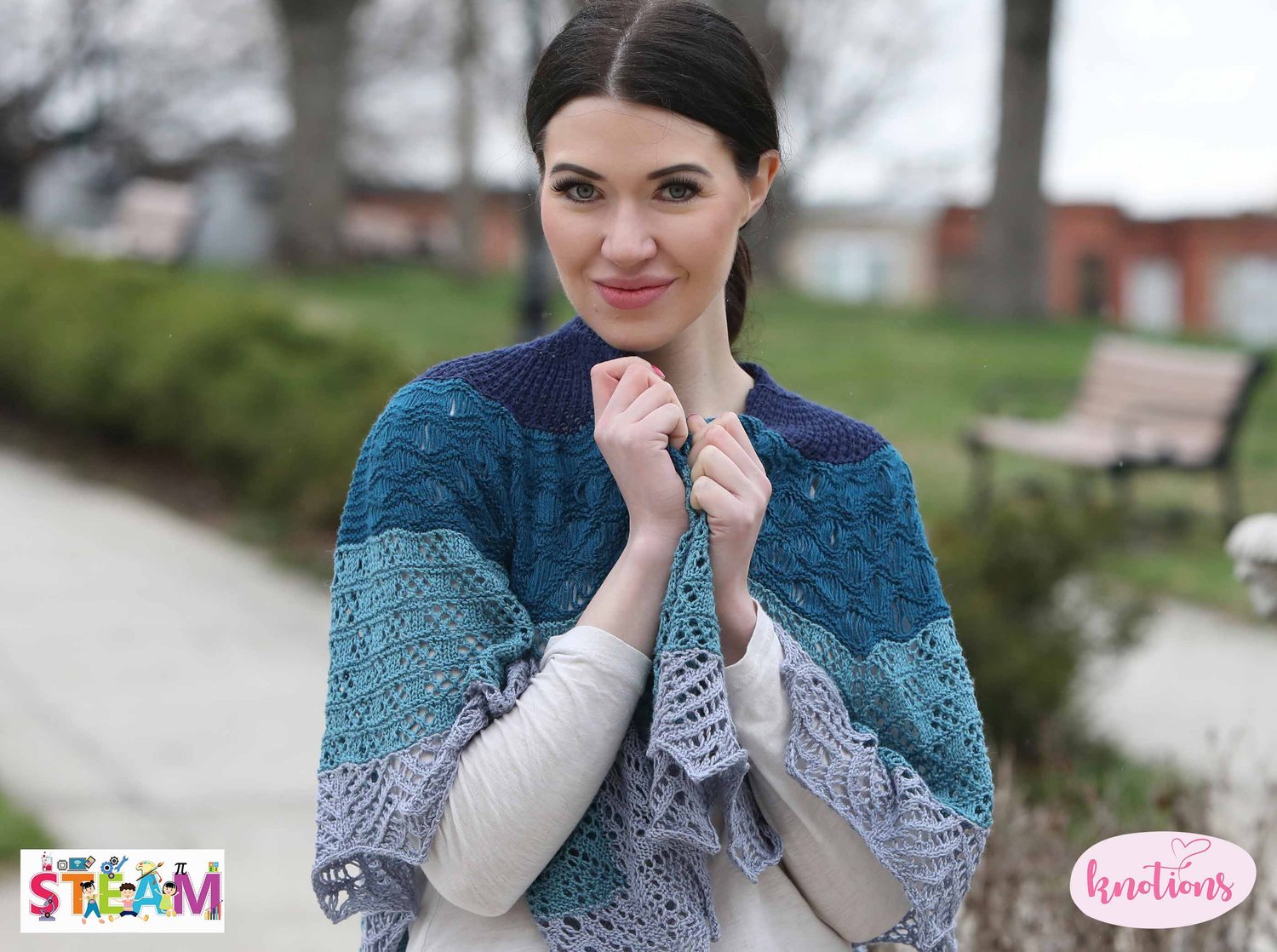 States of Matter Shawl Knitting Pattern
In physics, a state of matter is one of the distinct forms in which matter can exist. During our everyday lives, we can observe four of them: solid, liquid, gas and plasma.

This top-down shawl explores those four states through a combination of different stitches and shaping for each. Solid is expressed with a dense, crossed stitch and traditional full circle pi shawl with a slit to aid in ease of wearing. Liquid uses elongated stitches to mimic waves in water and convert the shawl to a full square. Gas utilizes regularly spaced increases around four spines and a combination of garter stitch and lace. Finally, Plasma inserts additional panels over those spine stitches.