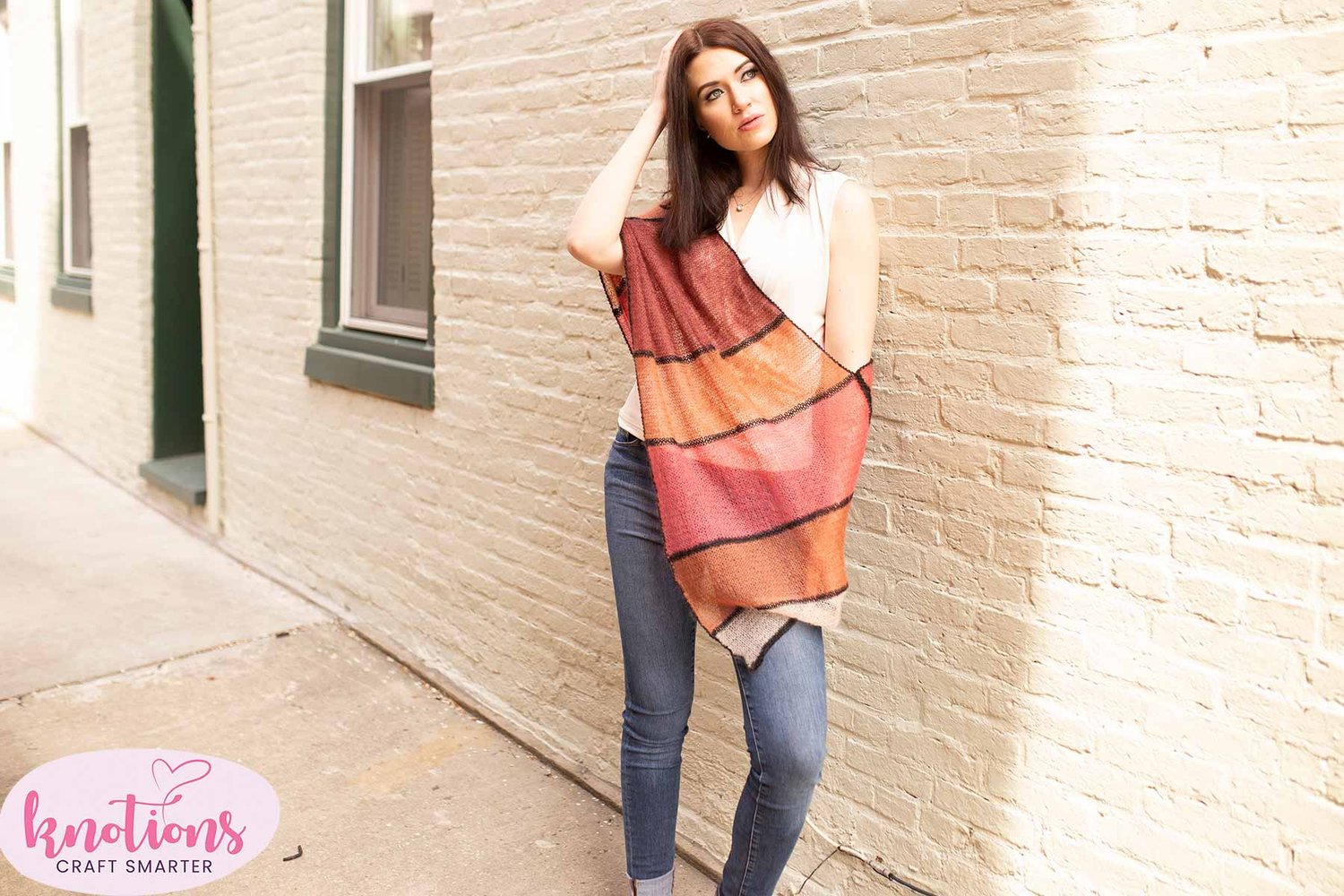 Sari Wrap Knitting Pattern
The colorful and ethereal Saris from India are probably one of the most versatile outfits, it's one size fits most and can be used practically all year around.

Since silk is the usual fiber used in their fabrics, I suggest a combination of Mohair-Silk to enhance the lightness and to allow enough dimension to be draped in different shapes. The piece is knitted in garter stitch with a needle size large enough to enhance this vaporous effect.

A distinctive feature of this piece is the color combination. Mohair-Silk gives a subtle glossy effect and texture that smooths the transition between the reddish and golden colors that you can see in this typical outfit. As a contrast in color and texture, black narrow stripes and a crab stitch finish in Alpaca-Silk are added as a nod to the kohl eyeliner that's often used in this part of the world.