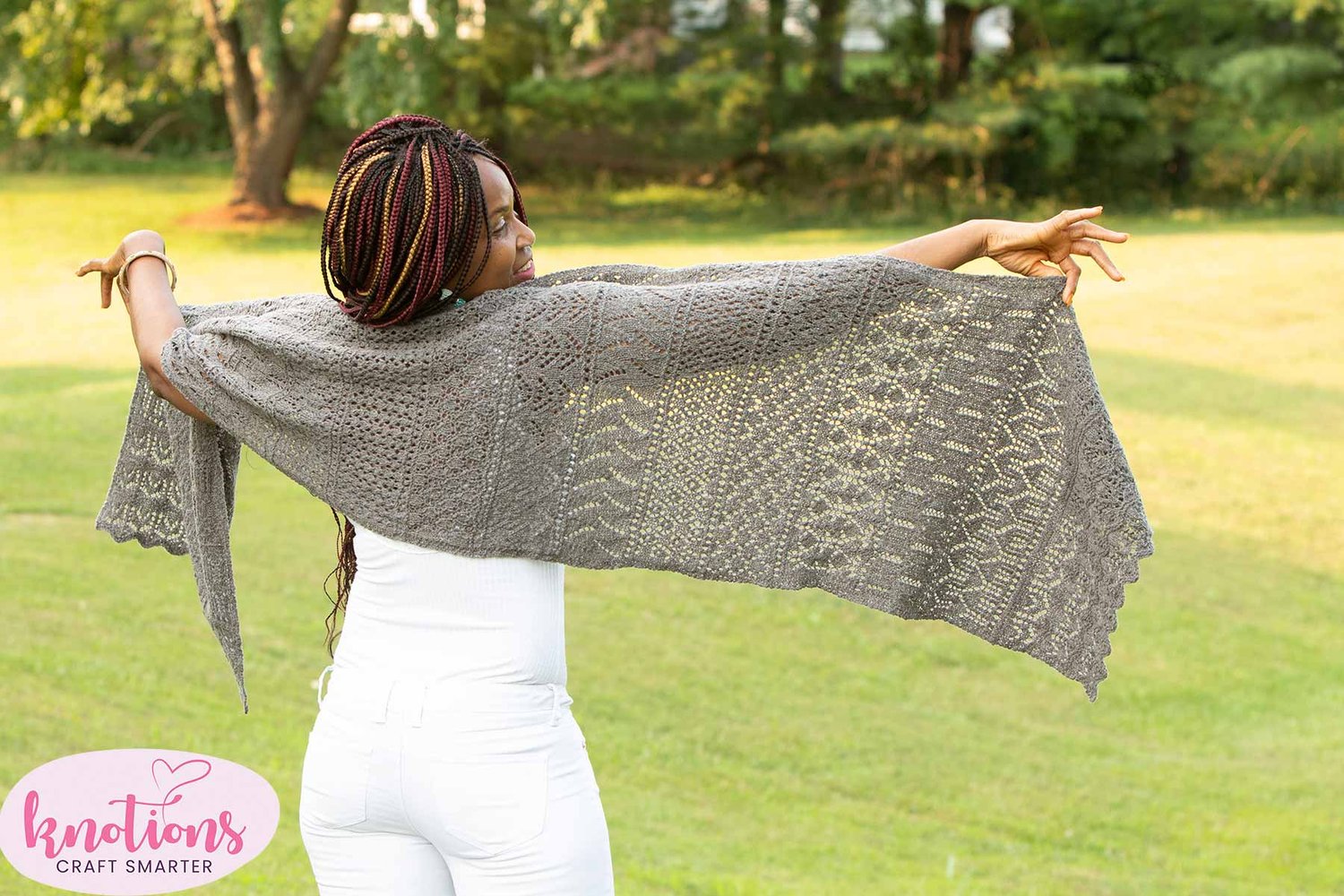 Wuthering Heights Wrap Knitting Pattern
Windswept moors, passion, loss, revenge—not to mention the odd ghost or two: Wuthering Heights has all of these and more. It's undeniably a work of genius. Is it a love story as well, or is it more a story of deadly obsession? Whichever way you decide, this shawl is a tribute to Emily Bronte's genius. So grab the book, crank up Kate Bush's spooky song, or watch one of the adaptations while you work on this shawl!

This shawl is perfect for polishing your lace knitting skills. Some of the motifs are easy; others are a little more challenging. It is a sampler shawl, with motifs from several stitch dictionaries, which tell the story of Wuthering Heights.

The shawl is constructed in two halves, which are joined together at the end.