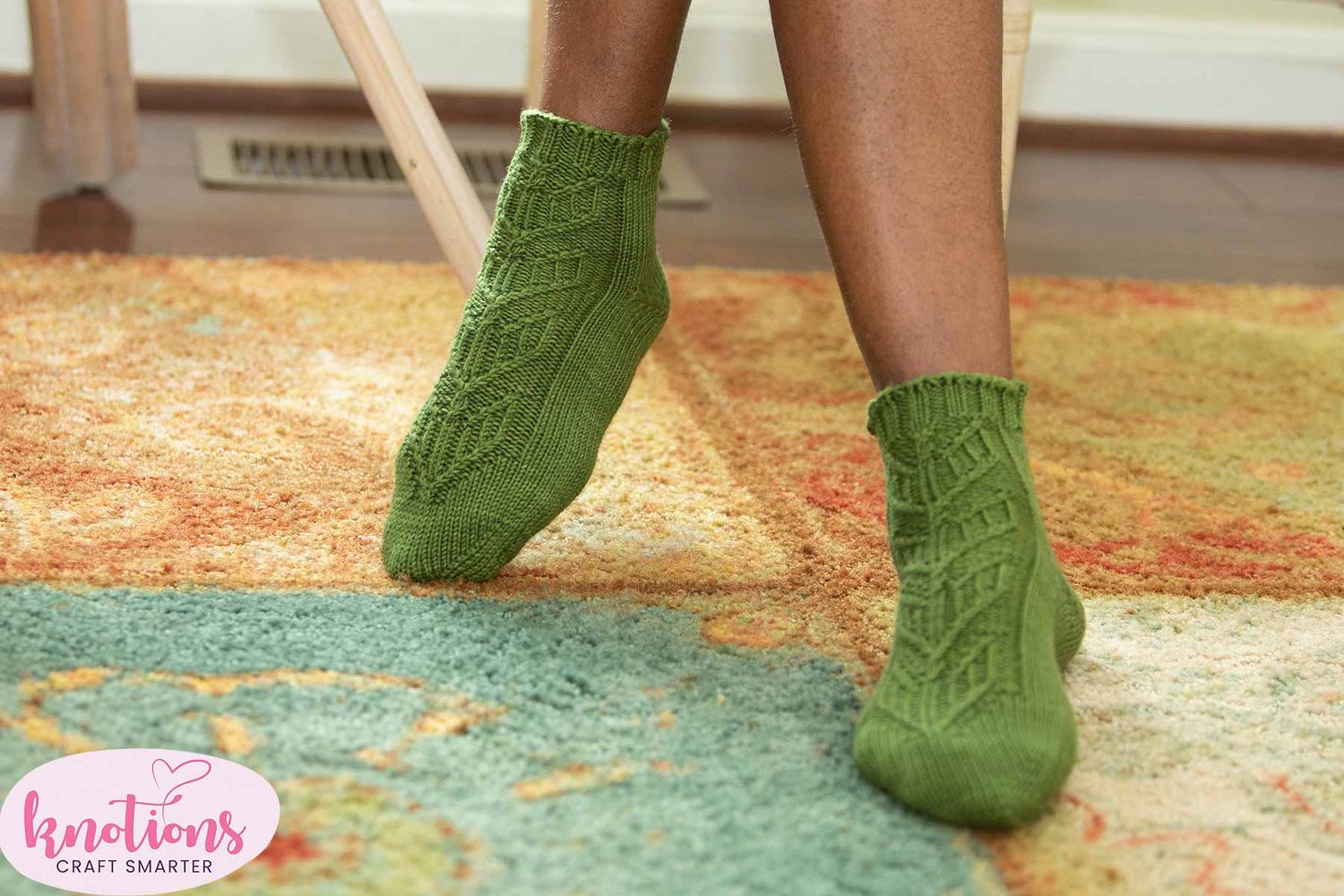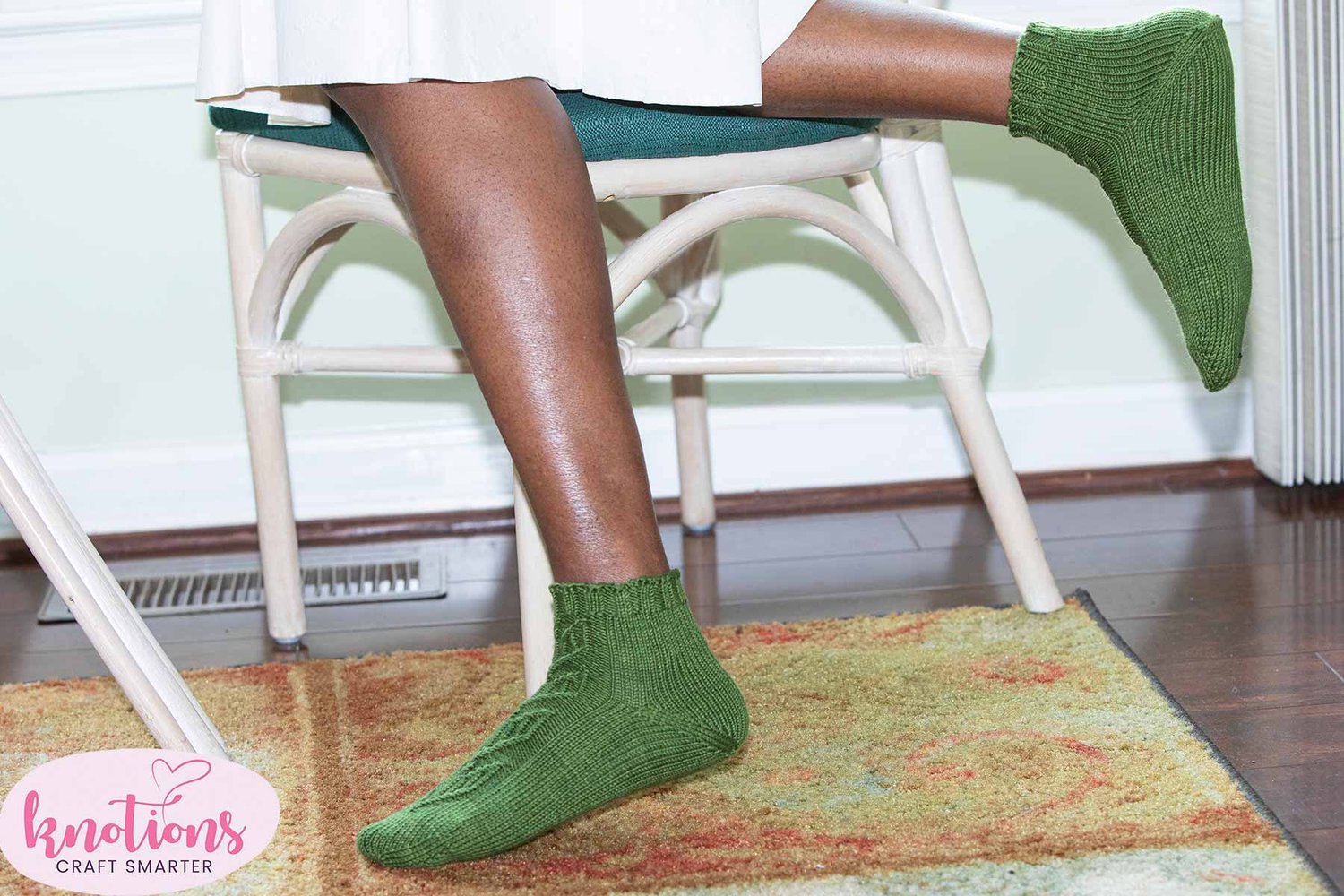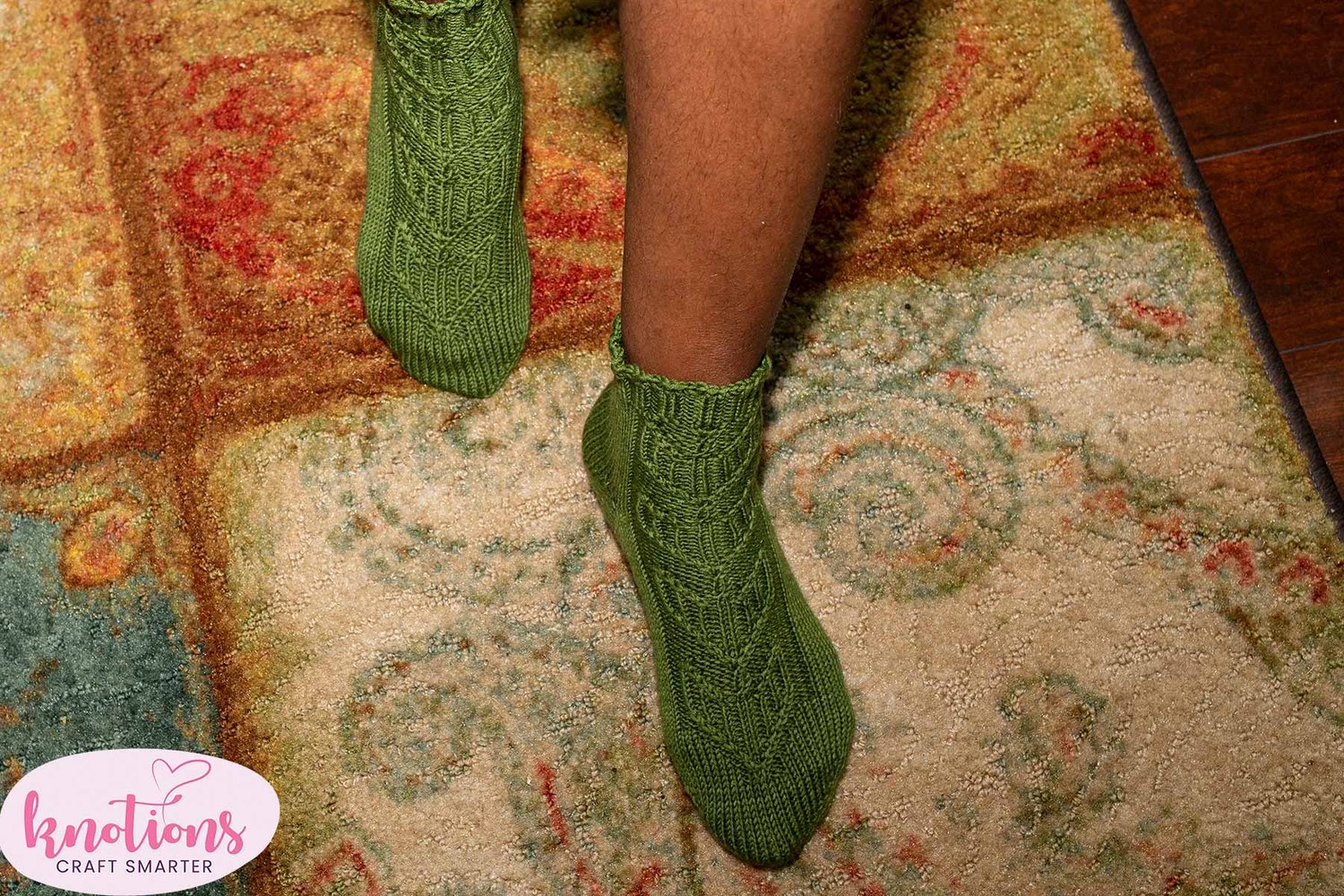 Where Land Meets Sea Socks
$5.95
The liminal space of Aran shoreland, neither completely of land nor sea, has inspired creatives for generations. Poets like Seamus Heaney have looked on the shore and meditated on the mutable nature of reality. Native knitters, meanwhile, have developed a craft that tries to safeguard their folk against the fickle moods of wind and weather as they cross those boundaries heading out to sea, developing cabled designs that both literally make for a dense, protective fabric and are metaphorically imbued with protective religious and emotional meaning. The chevron pattern, such as the one I have selected are linked with ideas of life as an aspiration towards heaven, while the cables represent both literal fisherman's ropes and the bonds of family and belief that tether us to our version of reality.

To me, personally, chevrons are the shape of the shore. The keel of the boat, the cresting of waves on the strand, the jutting cliff, the angle of the gull's wing outlined against a blue sky. Perhaps, the coastal knitters of Aran have felt this too, as chevrons of all types are a recurring theme in the famous Aran fisherman's sweaters.

The cable pattern for this sock was sourced from the historical treasure-trove on Aran knitting that is "The Complete Book of Traditional Aran Knitting" by Shelagh Hollingswoth.

Aran fisherman's sweaters are traditionally made, unsurprisingly, in aran weight yarn, usually in natural shades of cream. I've compromised by using the slightly thinner worsted weight to make a sock that will work as a boot sock.