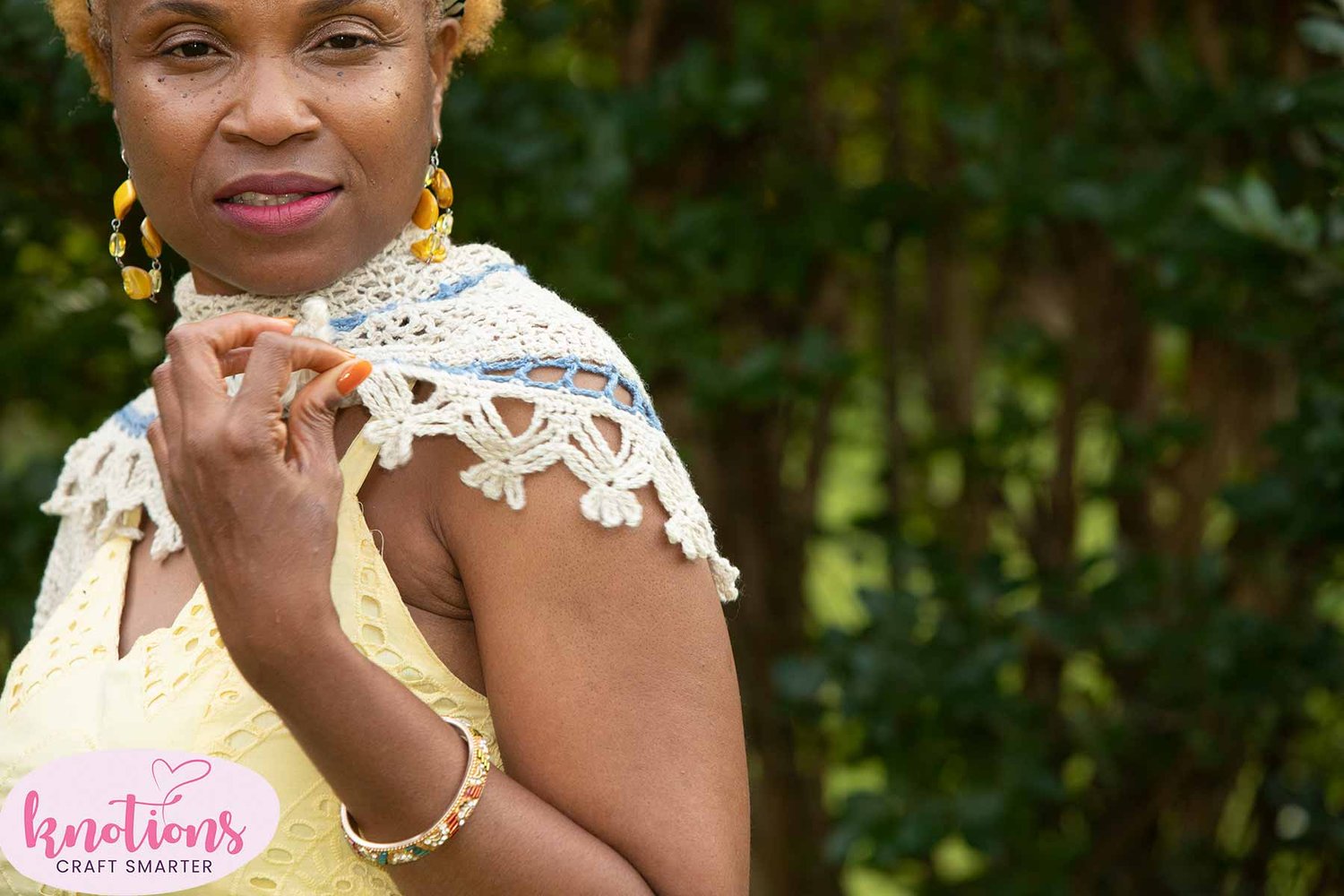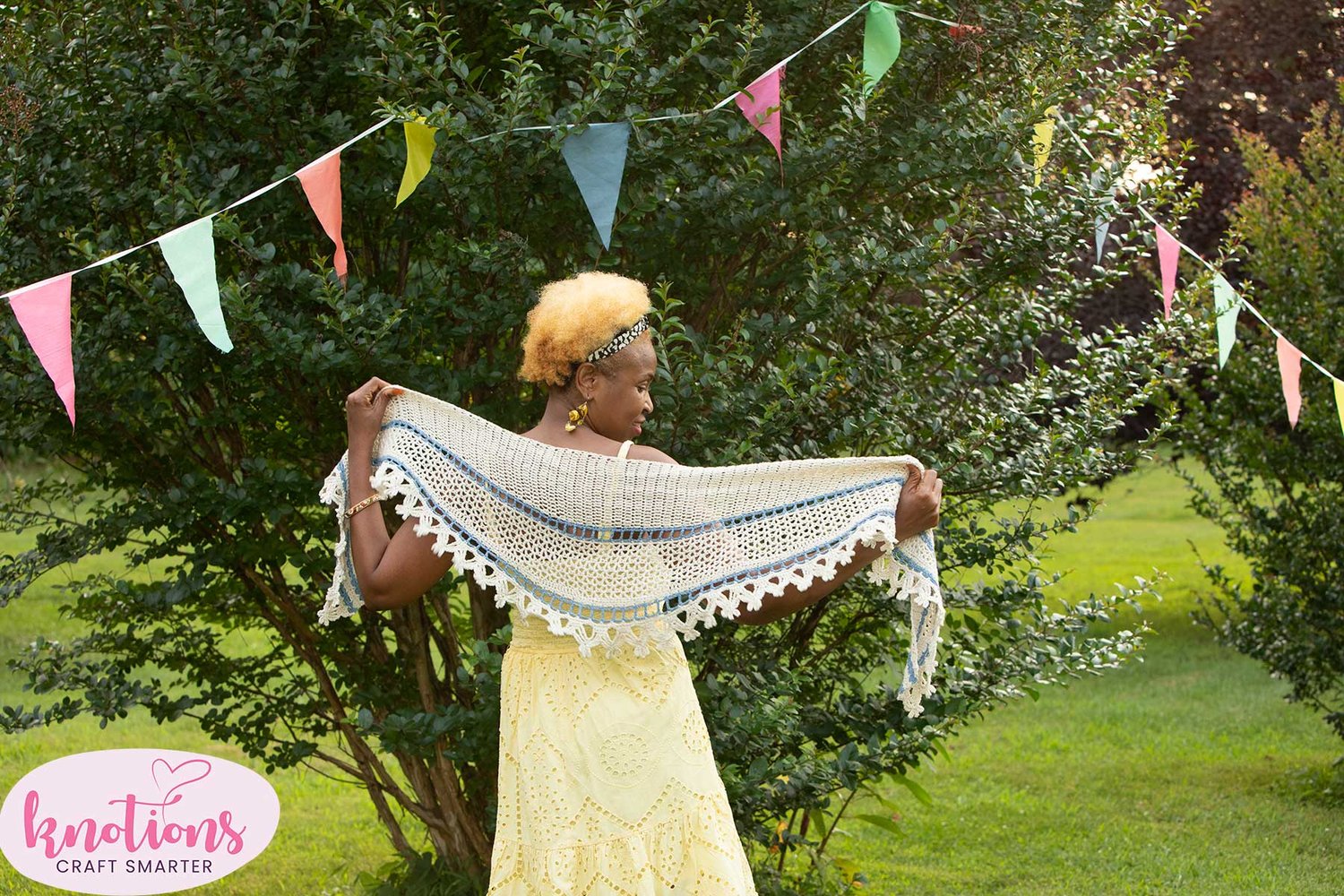 Paris Perspective Shawl Crochet Pattern
Paris Street; Rainy Day the Impressionist painting by Gustave Caillebotte was the inspiration for the design.

I designed this shawl using yarn that is in the range between sock/fingering and worsted.  You can find yarn in this weight at big box stores, online retailers, and indie dyers. There is a lot of variation in this category; the ball band lists a number 3 and it might be called DK, sport, or baby. Some are very fluffy and almost as plump as a worsted weight yarn, others are almost as thin as a sock yarn. Hook size used and finished size of the shawl will depend a lot on your yarn choice and stitch tension.

The instructions are written for 2 colors, but it's just as pretty in one.

Increases and decreases occur in different ways in this piece. In the first section, the increase happens in rows 1-48 by adding stitches in a row and the decreases are made by crocheting 2 stitches together or skipping stitches. It also takes advantage of adding a stitch at the beginning of a row, then subtracting a stitch at the end of the next row to give a nice edge and not change the stitch count.

In sections 2 & 4, the increase and decrease is formed by changing the stitch height along the row starting with single crochet, moving through half double crochet, double crochet, treble crochet, then back through double crochet, half double crochet and ending with single crochet.

In section 3, short rows are used to make the center portion longer than the edges.