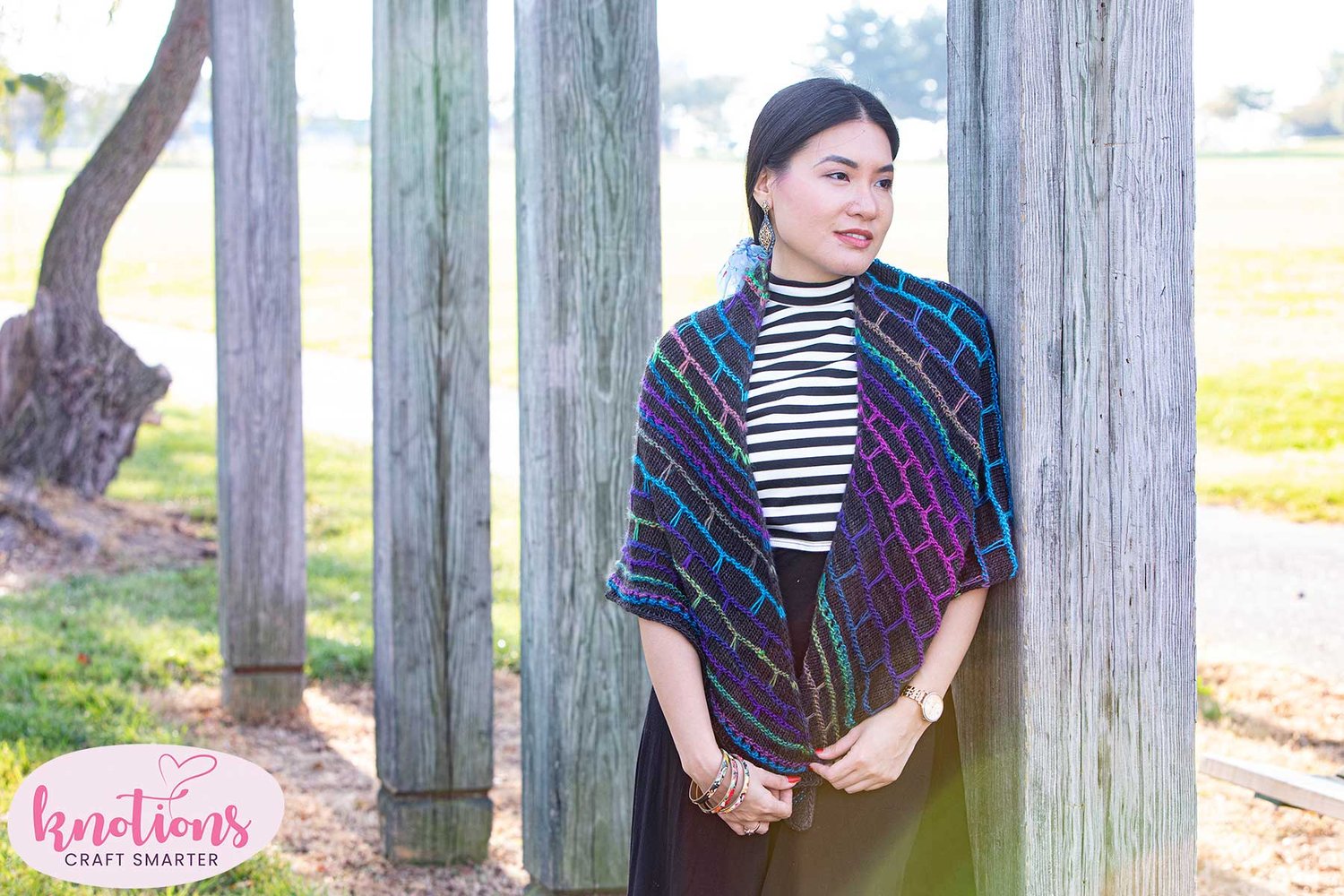 Slippery Slope Shawl Knitting Pattern
The Slippery Slope shawl alternates elongated slipped-stitch sections with simple eyelets to showcase an eye-catching color-changing yarn against a solid background. Once you get going on this shawl it's a slippery slope — you'll want to keep going to see what the yarn is going to do next!

Slippery Slope is cast on with just a few stitches at the narrow end; increases along one edge grow the shawl into its asymmetrical shape. Garter ridges are knit at regular intervals in the contrast color, providing a textural variation against the stockinette background and as setting up the contrasting elongated stitches. Occasional rows of eyelets further highlight the contrast color. An I-cord edging is knit onto the sides as you go, and the shawl is finished with an I-cord bind off.